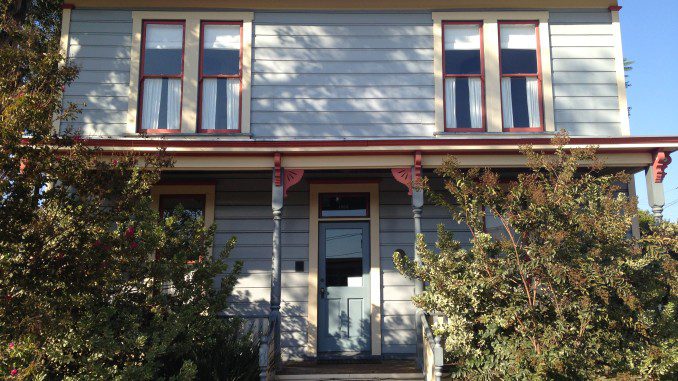 Remember the Myers house from the classic slasher flick
Halloween
? That iconic, suburban, baby blue casa of horror that gets splashed across our TV screens each October? Well, find comfort in knowing that it's still in existence, and looks exactly the same as it did 30+ years ago. In fact, it's now preserved as a California Historical Landmark! Isn't that odd?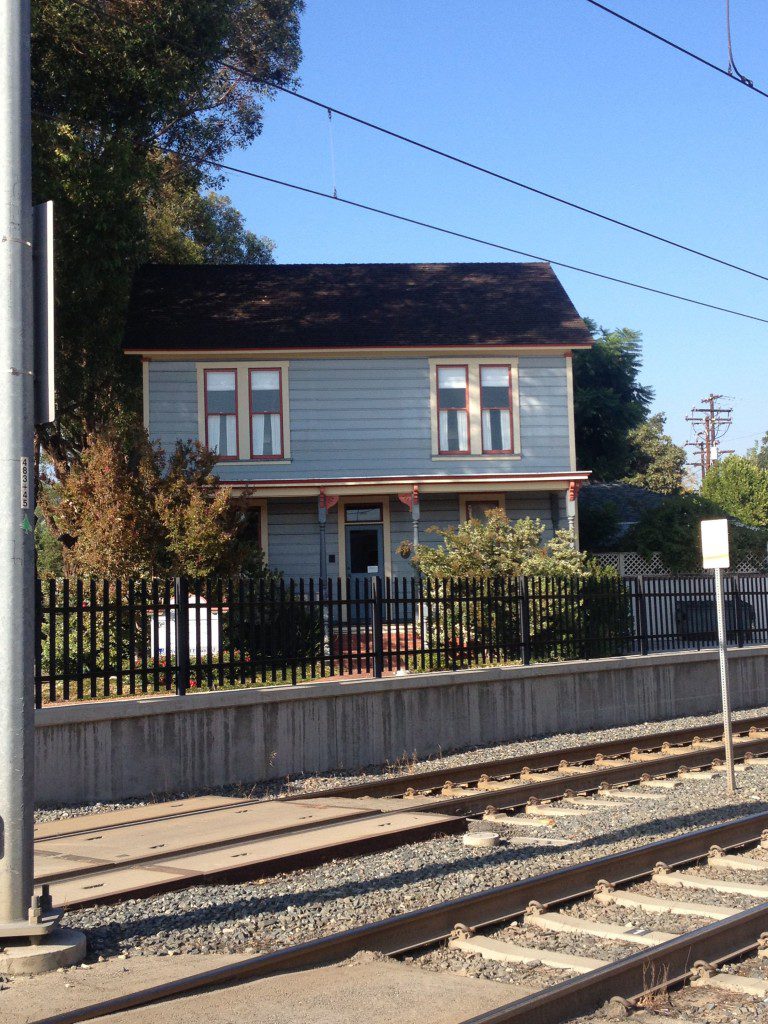 Located right off the train in South Pasadena– an area famous for their tree lined blocks and grassy knolls– the neighborhood basically screams Midwest. In fact, many other Hollywood flicks that needed the old "Fall" look were shot here, including Top Gun and Pretty in Pink, to name a few.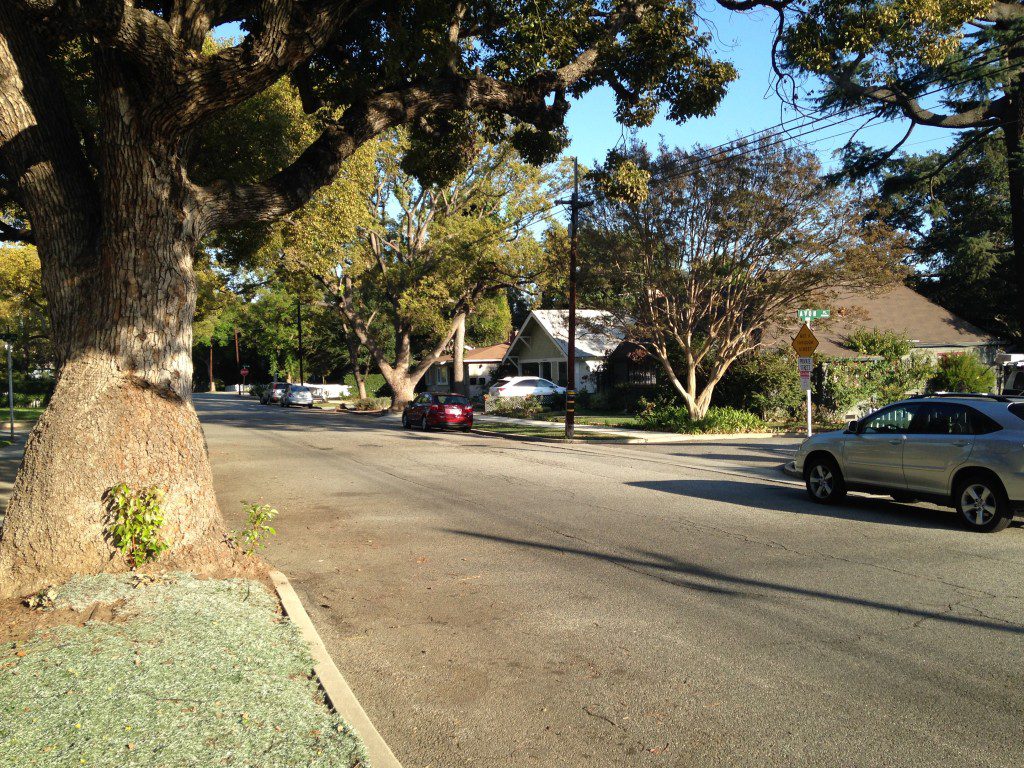 While the house is now a massage therapist's office, you can sit on the stairs (they're cool with it), admire the toilet blue coloring of the house, and, (presumably) still murder your sister in the upstairs bedroom. Some things change, others stay the same, and that's ok with me.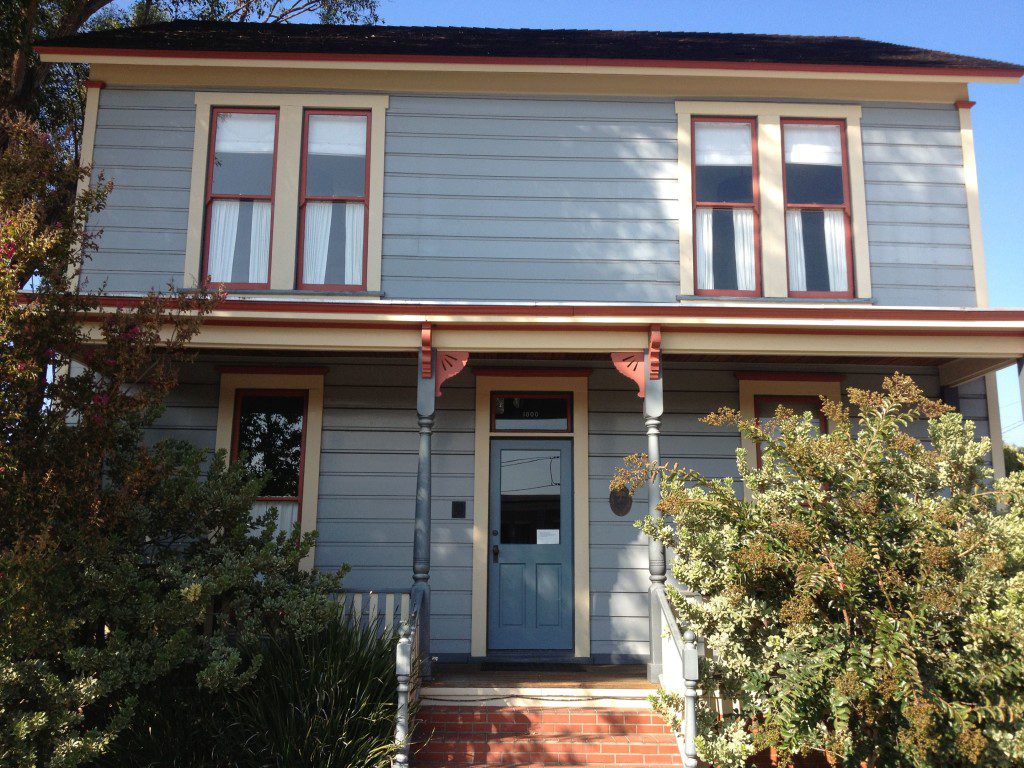 Other locations from the flick, such as the hardware store, main city strip, and cemetery, are also within walking distance. The whole experience of coming to this region of LA is truly a Halloween fans dream come true, with the humble looking Myers house serving as the main attraction.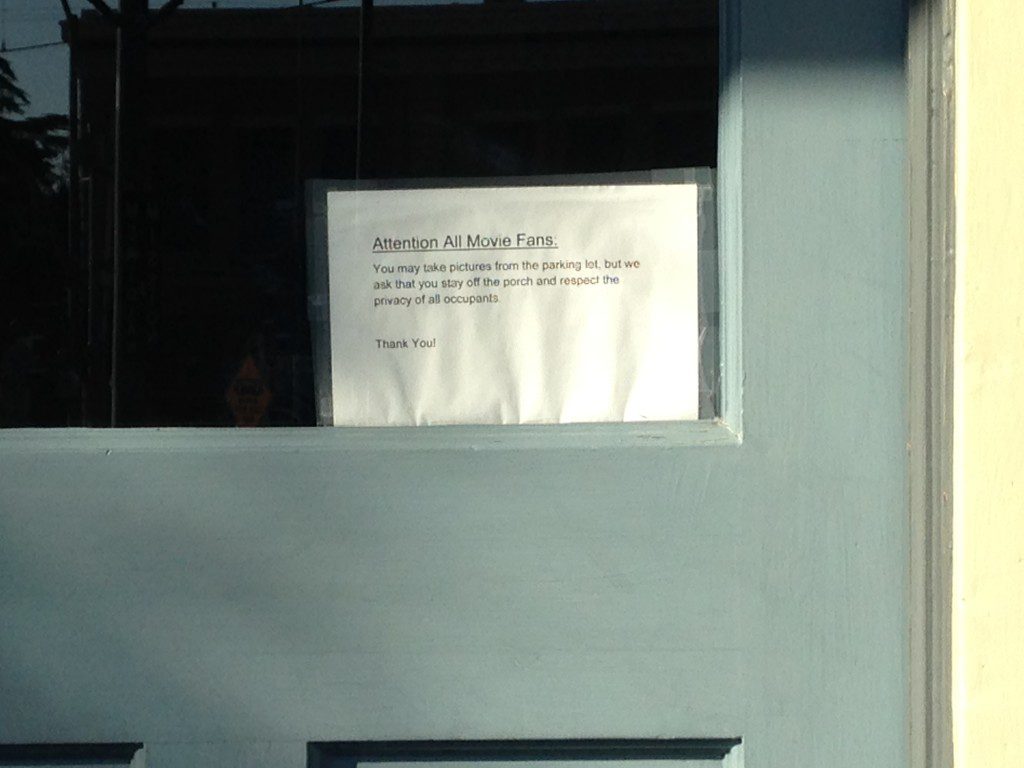 Bonus Points: Right around the corner you can visit the Stroud house, and pose for pictures with fake pumpkins just like Jamie Lee Curtis did in the movie.
.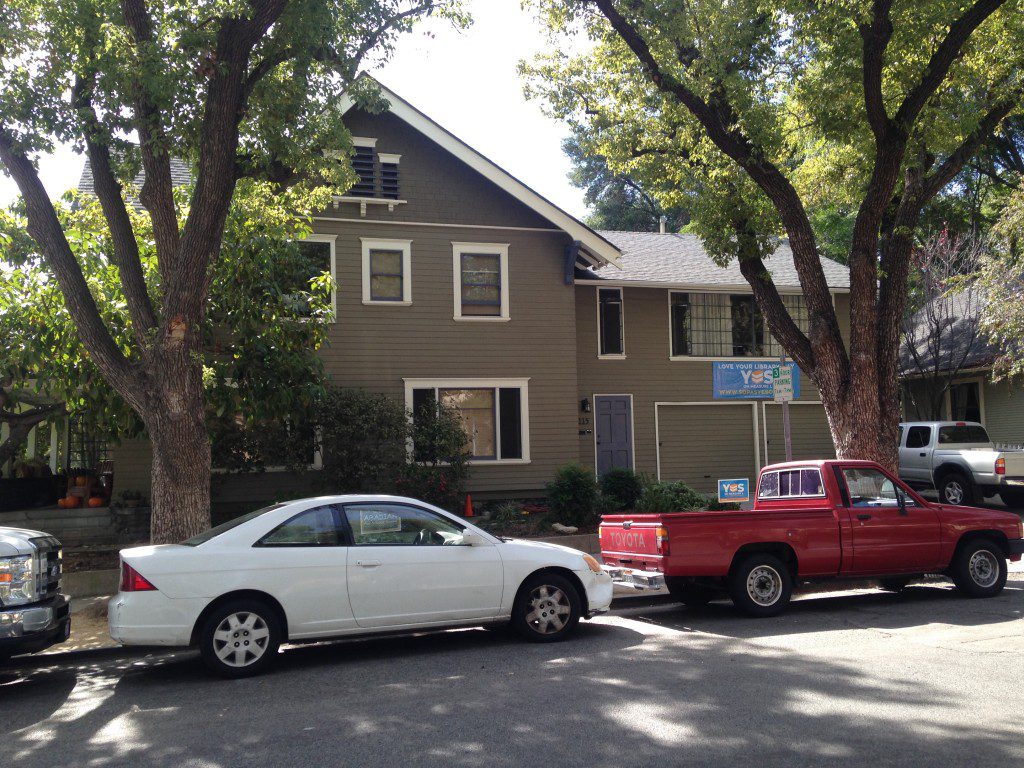 They actual encourage it! And will supply you with fake pumpkins to pose with.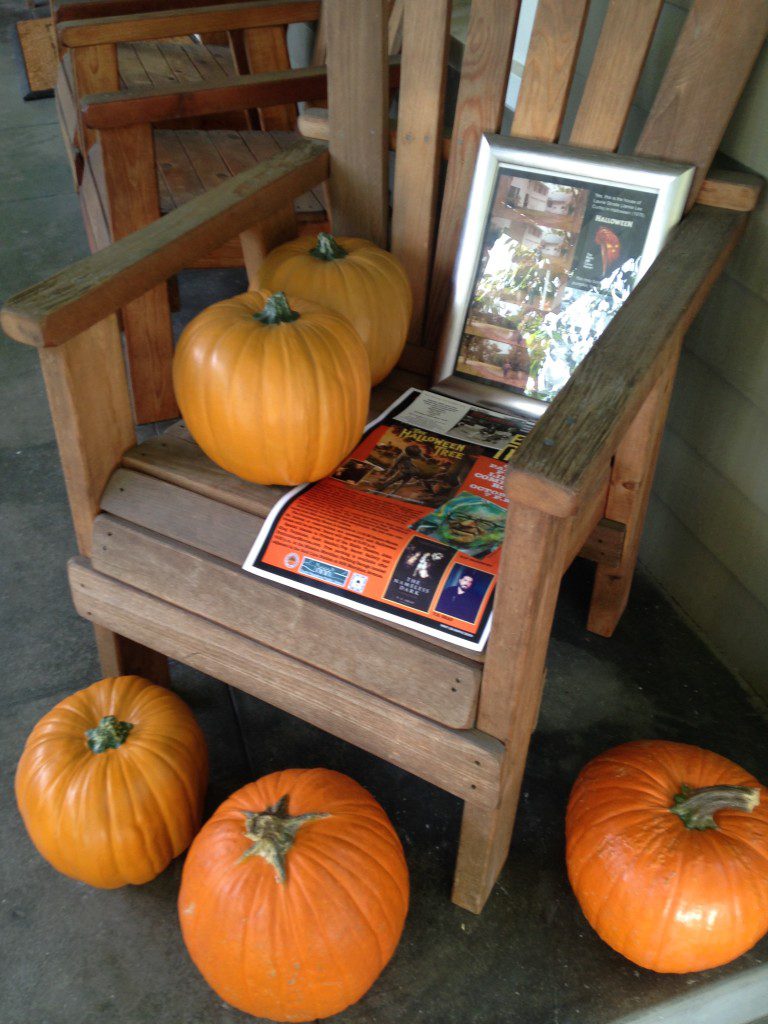 There's still some decency left in this world!
BACKSTORY
The original location of the house was 707 Meridian Avenue, right down the block from the current address, during the filming of Halloween. Due to the extremely low budget allocated to the film, director John Carpenter actually shot the exteriors and interiors at the house, making it one helluva a movie location gem for fans.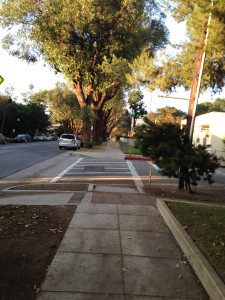 After filming, the house would lay dormant until 1987 when the threat of being bulldozed came to light. "How could they let this happen to such horror royalty?" cried everybody in the community. Something had to be done, and current owner David Margrave was the right man for the job.
It was during a morning stroll where David saw that the house was about to be demolished. As a fan, he decided to take action and would strike a deal with the home's owner (allegedly on the exact day the house was to be demolished) to purchase it for $1, with the promise to keep the house intact and move it somewhere else.
Despite not owning any land to put his newly acquired home on, Margrave made good on his promise and moved it to some nearby property across from the railroad tracks. What he lacked in permission to move it to the new location, he made up for with his heroic save, and the fair city of South Pasadena recognized the house's importance as a California Landmark.