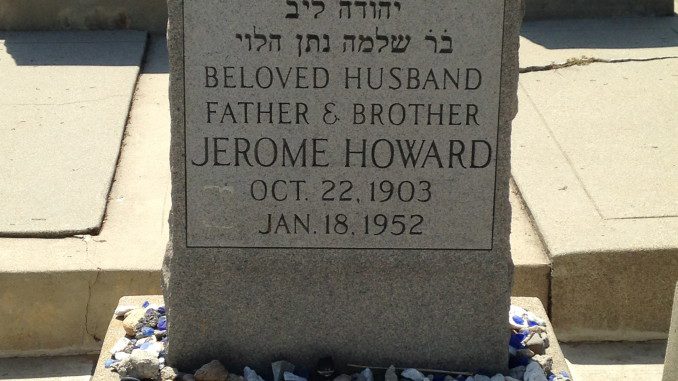 I love the three stooges with all my heart, but since they've all gone to that "big pie fight" in the sky, I'm stuck with visiting their graves in order to truly feel one with the stooge.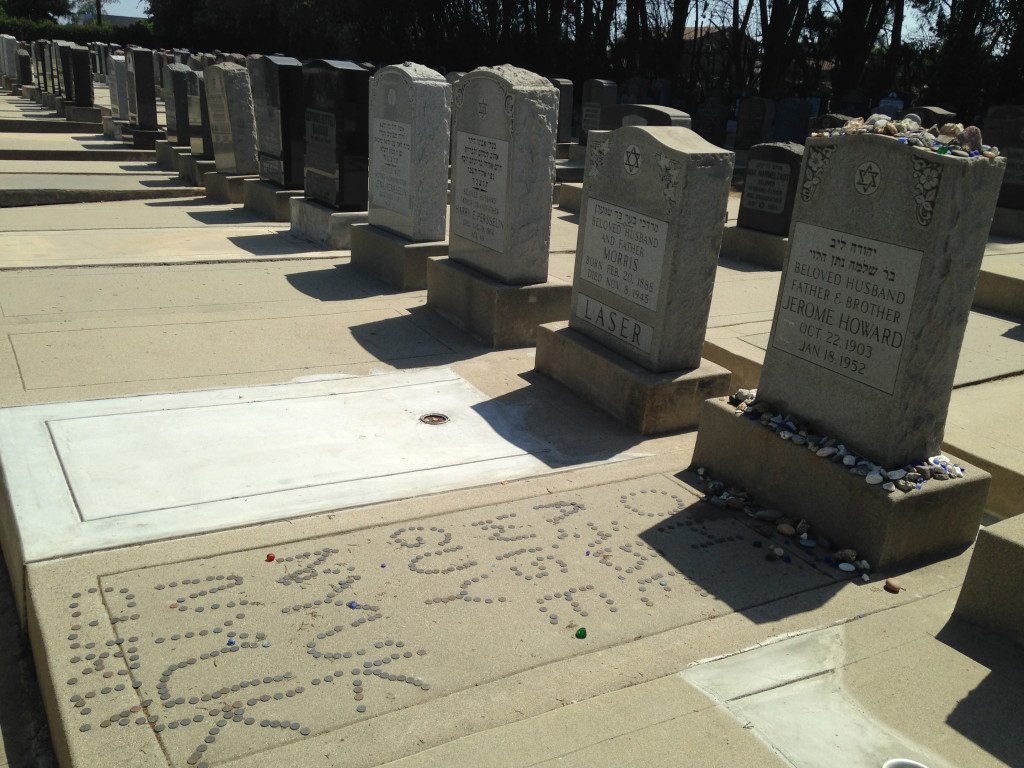 Curly– the fat, jolly and excitable one– is everyone's favorite, so it was only logical to drive deep into East LA and find this epic grave. And it certainly didn't disappoint,  as you'll see via the  the "NYUK" and "WISE GUY" made out of pennies from the fans. God bless the dedication here.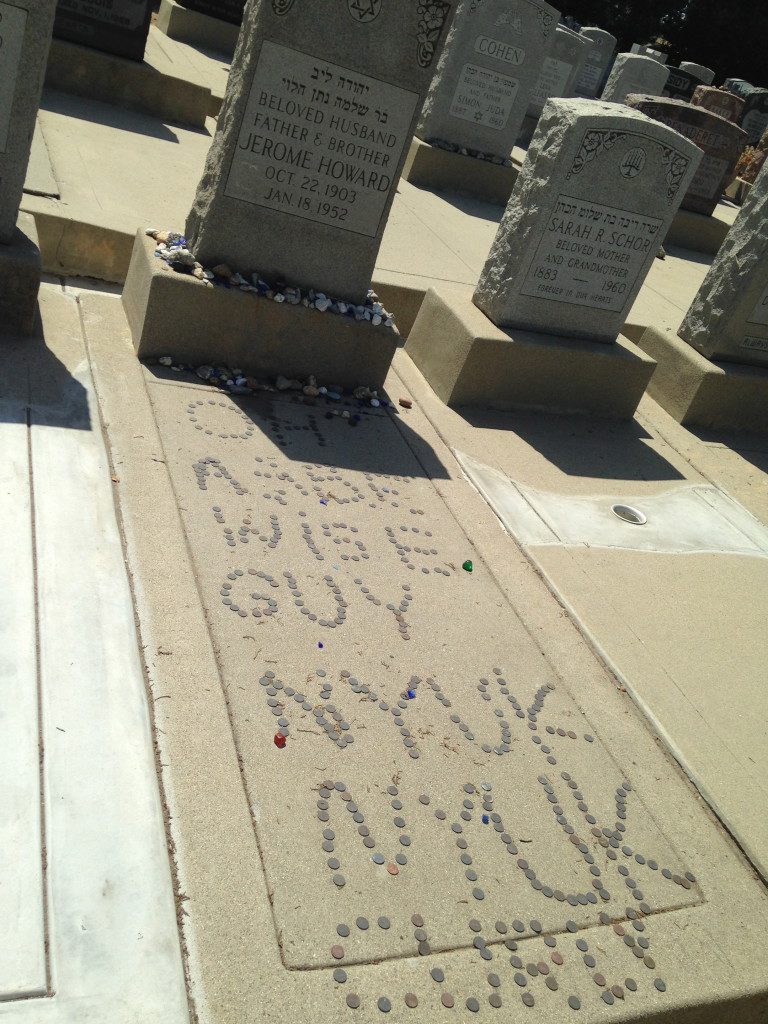 HOW THE HELL DID THIS HAPPEN?
Well, it's quite simple: Curly (the greatest stooge ever) died and they built him this glorious grave.