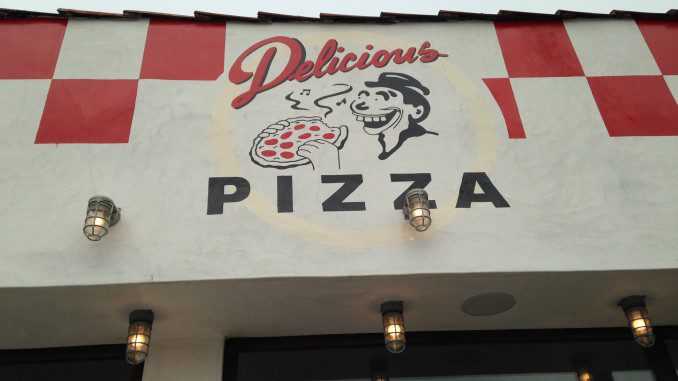 Delicious Vinyl is the early 1990s record company that gave the world The Pharcyde, Brand New Heavies and Tone Loc. Needless to say, they were beyond awesome for doing said things.
Pizza is the late 1880s Italian dish that gave the world a combination of dough, sauce, cheese and (in some cases) a topping or two. It goes without saying that this dish is equally awesome to the great music DV gave us in the 90s.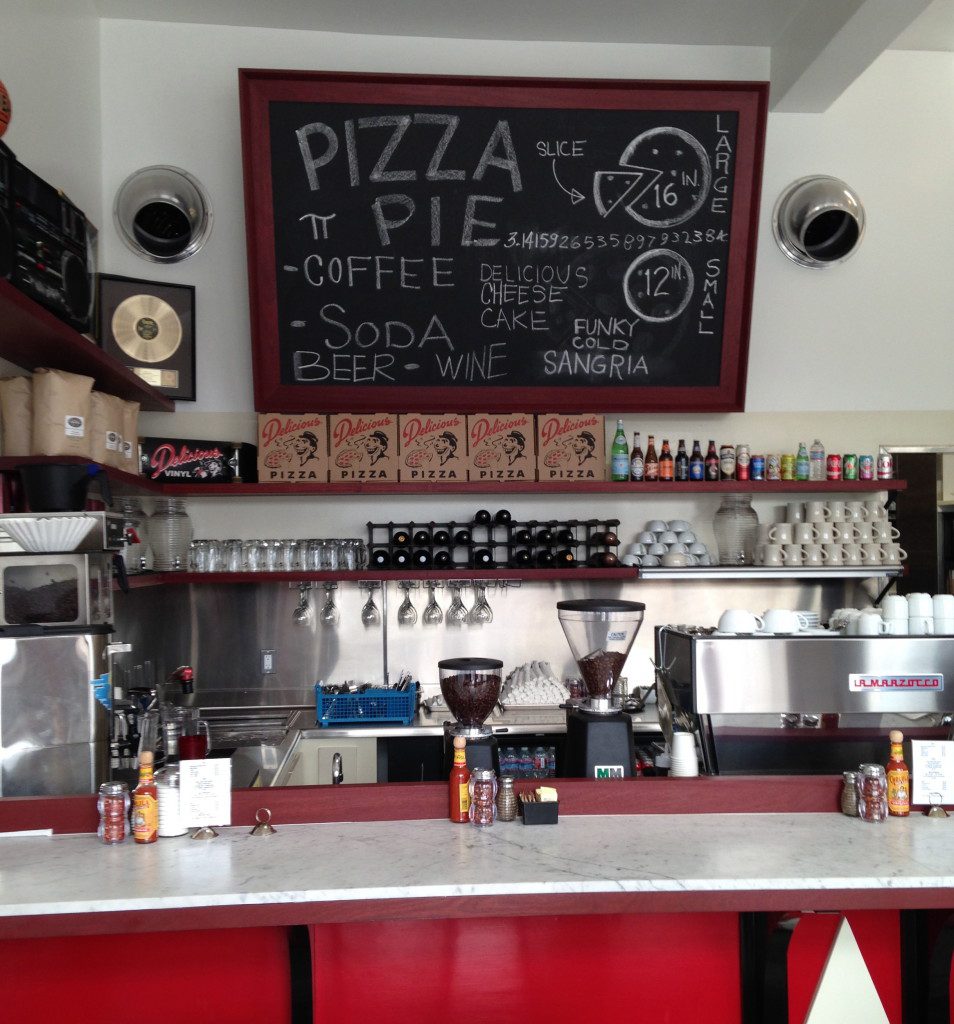 Somewhere within the last year, the glorious gods above decided that the world needed to combine these two wonderful things under one roof, thus gifting us with Delicious Pizza: a hip hop themed pie palace opened up and managed by Delicious Vinyl founder Mike Ross.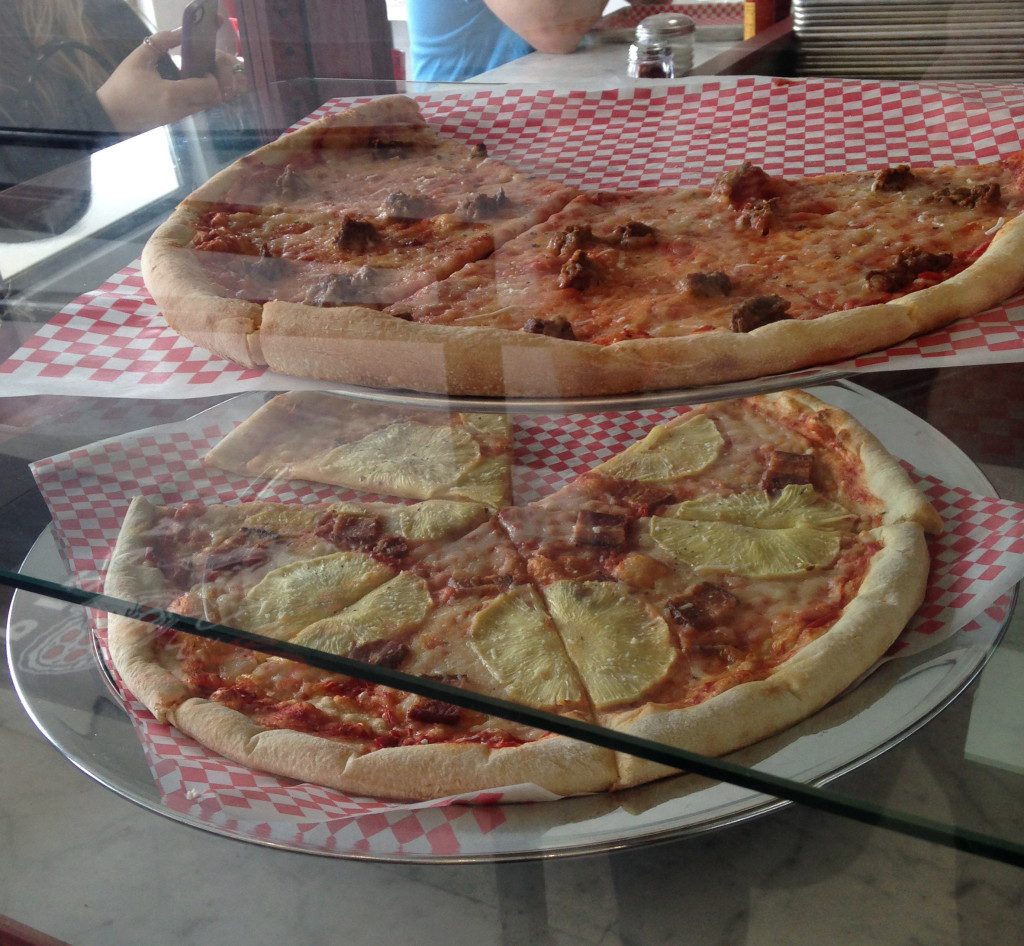 The entire joint is an early 90s Golden era dream come true: Boomboxes, posters, album covers, gold records and the incredible Delicious Vinyl logo adorn the walls, while classic jams play through the speakers. Total blast from the past, but in a really good and comforting way.
Vibe out a bit, and spend some time reminiscing about playing the Pharcyde's Yo Mama in your mom's 1995 Ford Tempo, or relive the first time you heard Young MC's Bust a Move at the club; all while snacking on delicious tomato pie and wine. I've finally found my happy place.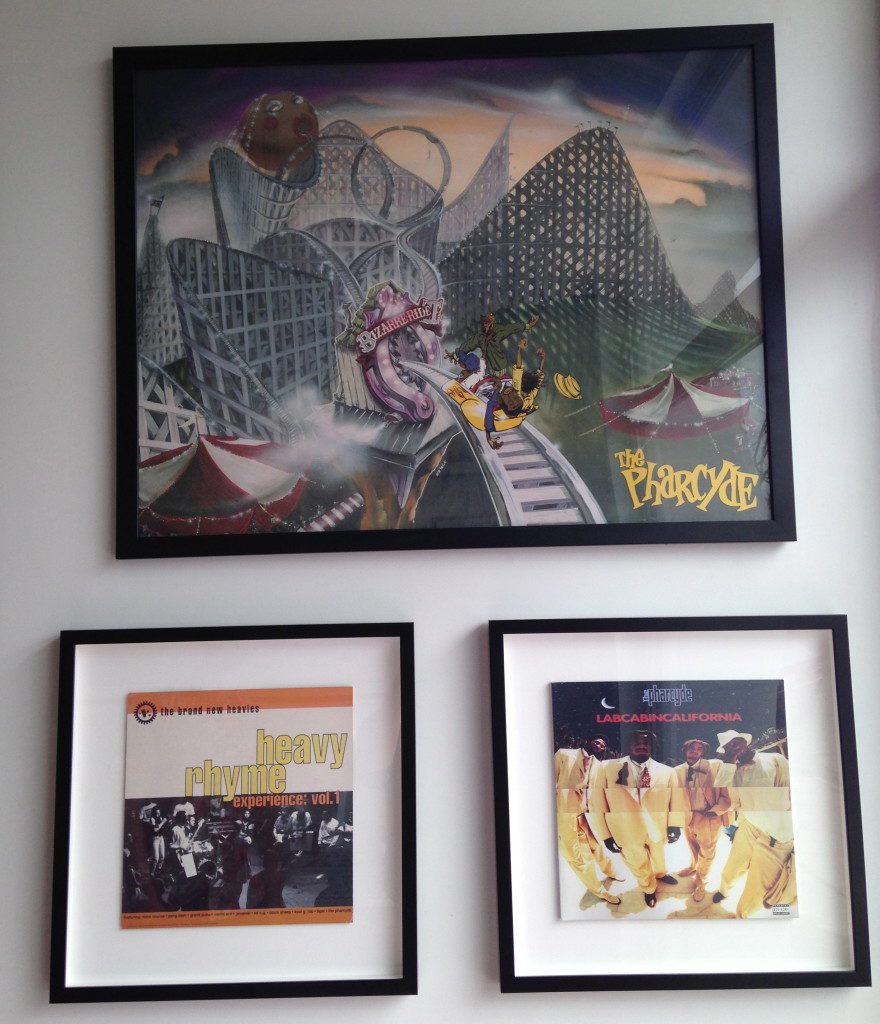 Ahhhhh, sweet musical artifacts of a better era, covering walls that look no different than my childhood bedroom. Memories are flowing through my brain, tears are glistening in my eyes and I find myself having a nostalgic meltdown in front of a bunch of strangers. All of those great songs, all of those album covers, those baggy pants and dance moves...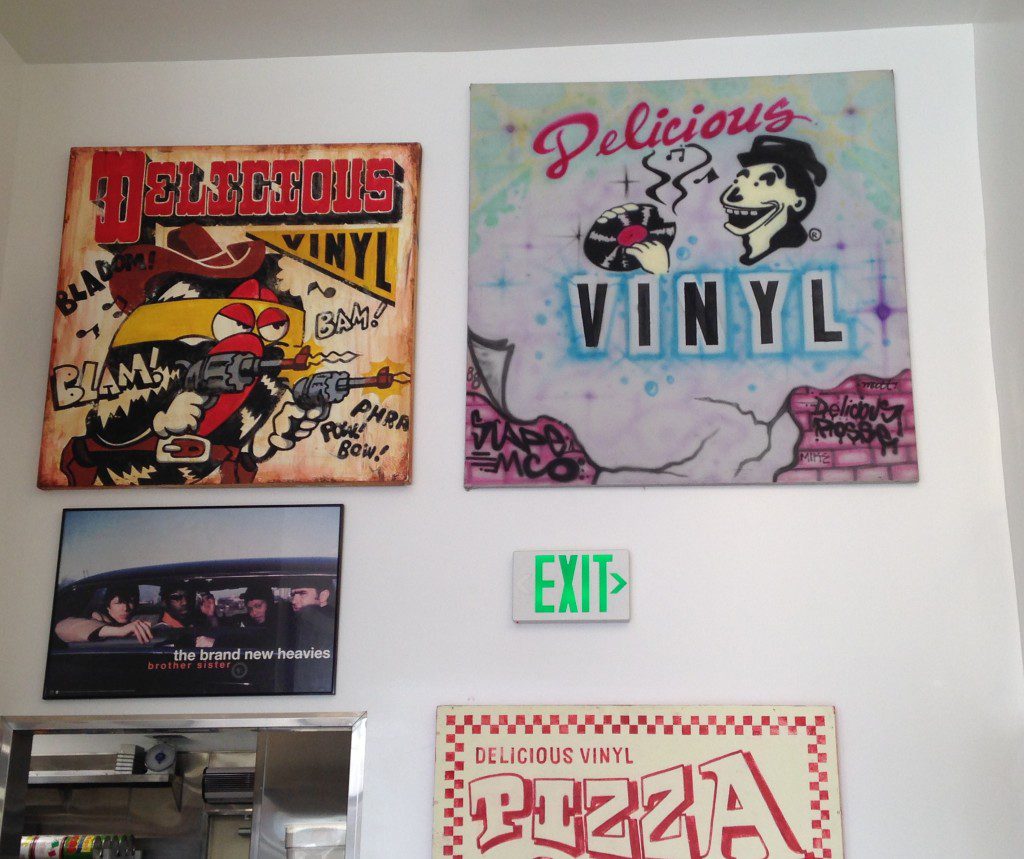 Oh shit, there's food here as well! Hold up a second...
The pizza itself is pretty good, using classic ingredients (sausage, ham, pineapple, etc) you'd expect from a place like this. With hip hop inspired names like 'The Rick Ross,' 'Cheeba Cheeba' and 'Varry White,' the experience of ordering is quite surreal, and you'll find yourself picking your pie based solely on who your favorite rapper is.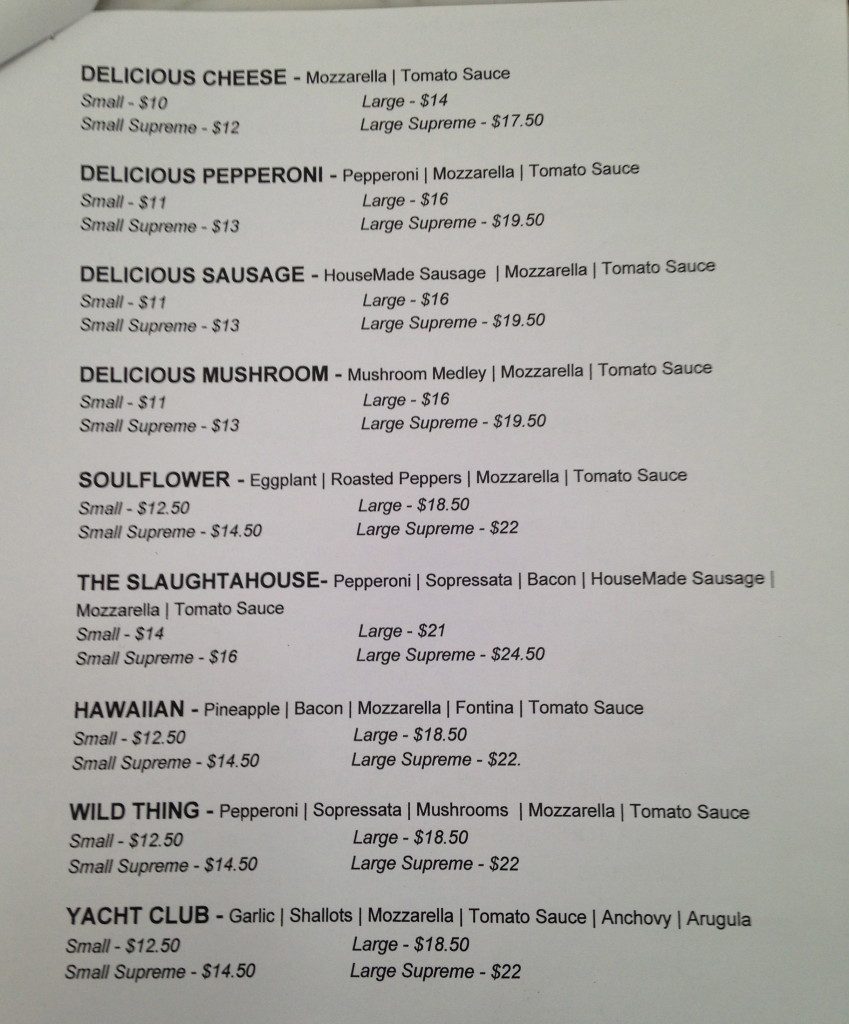 Stop by, and don't forget to grab a cup of the 'Funky Cold Sangria' on the way out. 
HOW THE HELL DID THIS HAPPEN?
In 2015, local Real Estate developer Fred Sutherland hooked up with DV founder Mike Ross and the rest was pizza history.
With Fred's son Travis holding it down as chef, the trio aspired to create a local pizza place/art space where creatives could go for their coffee and a bite. Mission Accomplished, gents.