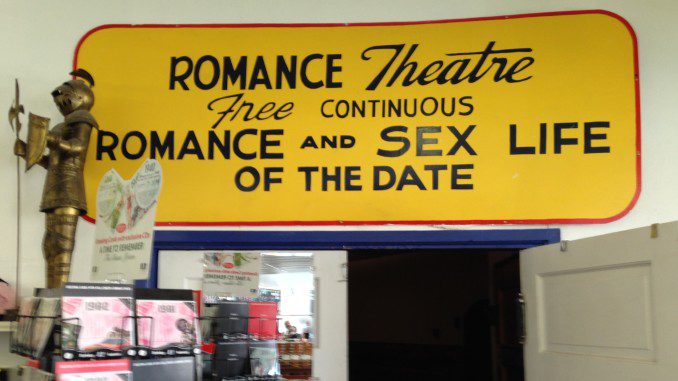 Things are getting really hot and romantic in the Indio Valley, home to the one and only Shields Date Garden.
A knight in shining armor (shields! get it?) welcomes you to this date shopping center, which is essentially a large market catering to all things related to the fruity pod.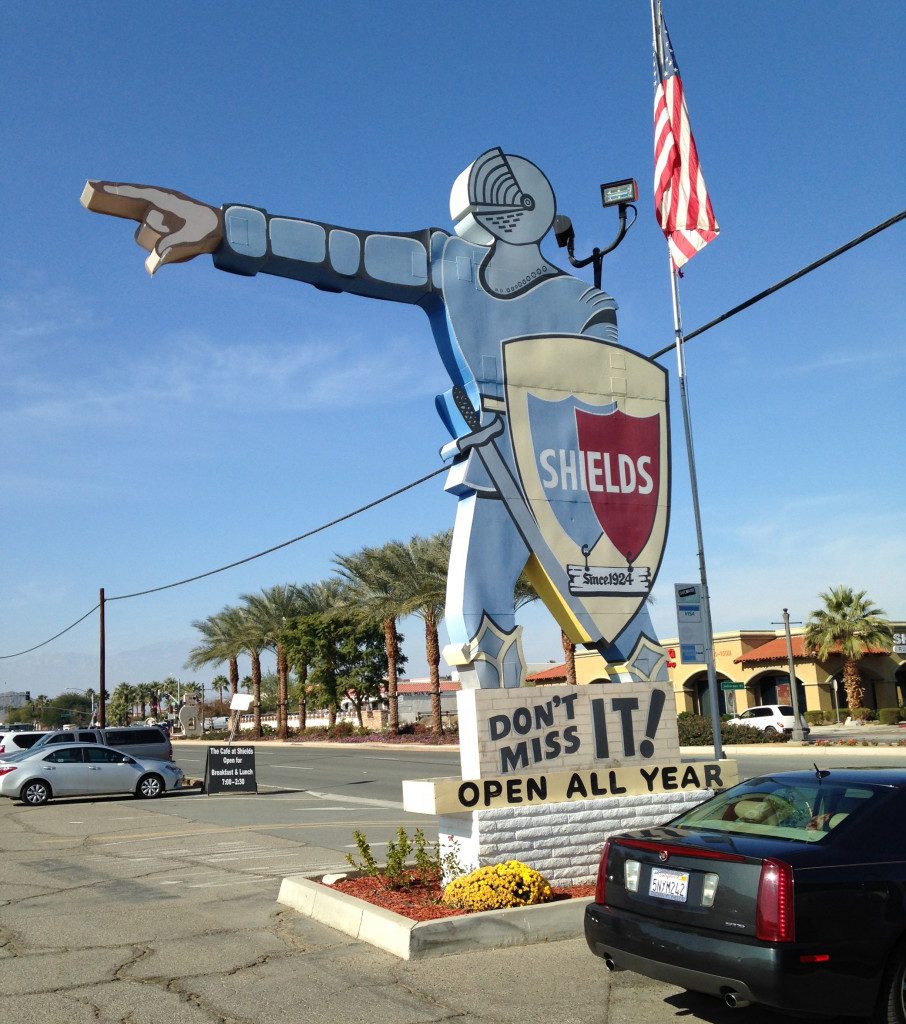 Inside, they've got more dates than a calendar year (drum roll...), more dates than Jack Nicholson in the swinging 60s (drum roll...) more dates than...ok, I'll stop. But seriously, they've got date ice cream, candies, nuts, swag and raw dates of all varieties.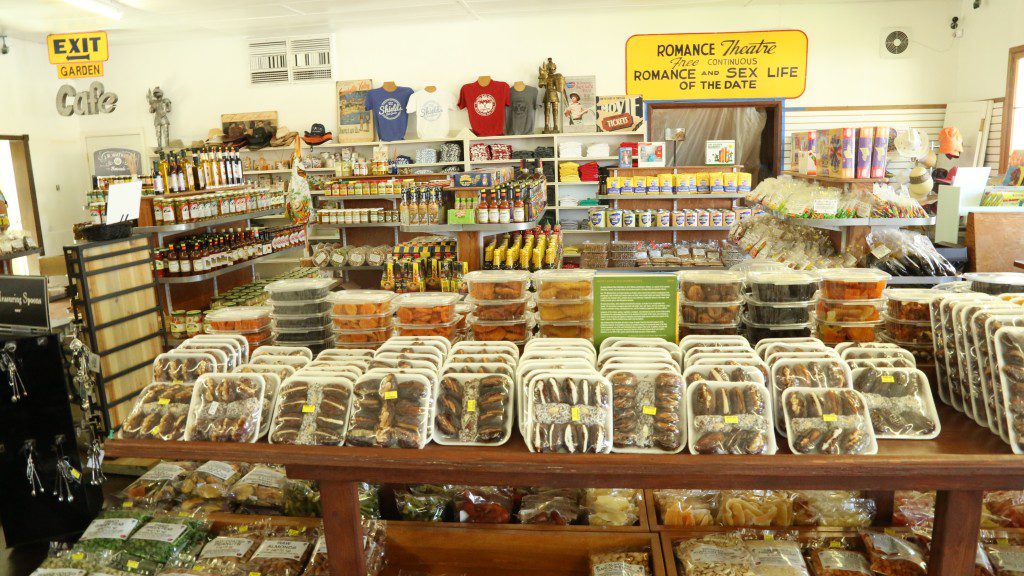 Some would say that shopping around the place is the equivalent to speed dating (drum roll, mic drop, head down, booed off stage...).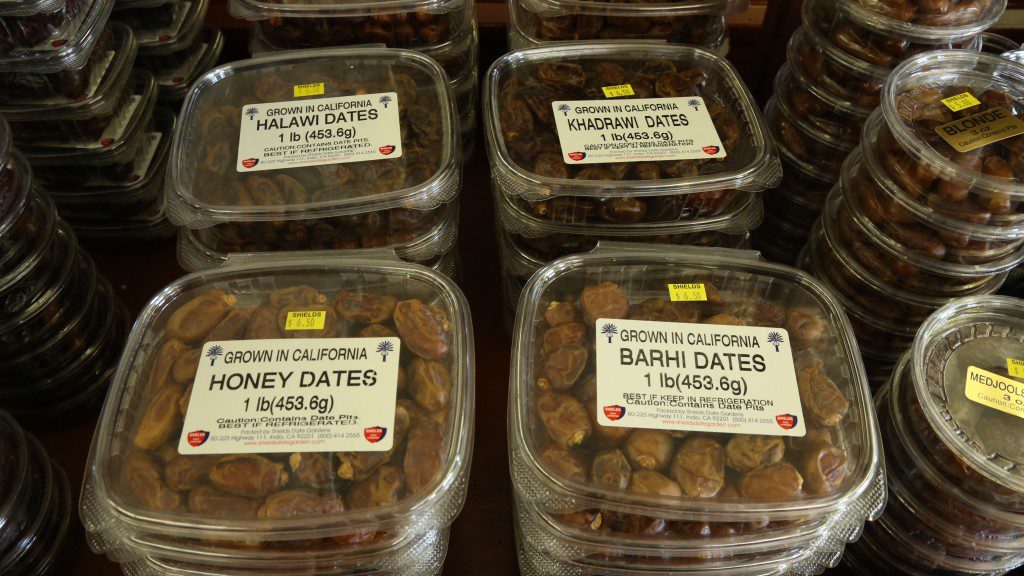 It can be a little overwhelming at first, but grab a "world famous" date shake, which are huge in the Palm Springs area, and let the good times roll.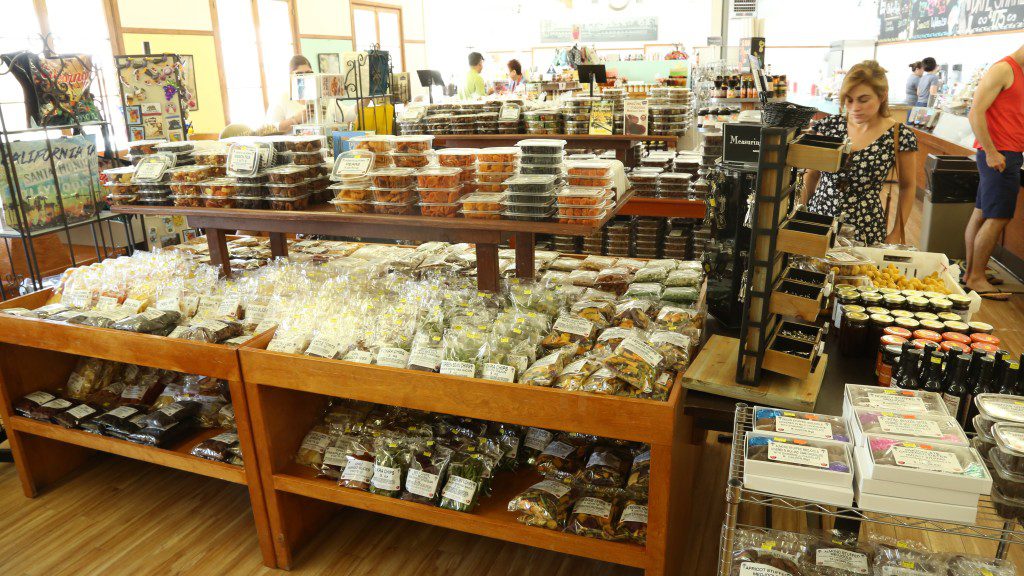 The store itself is pretty cool, but the real star of the show here is Romance and Sex Life of the Date, the self proclaimed "Date porno movie."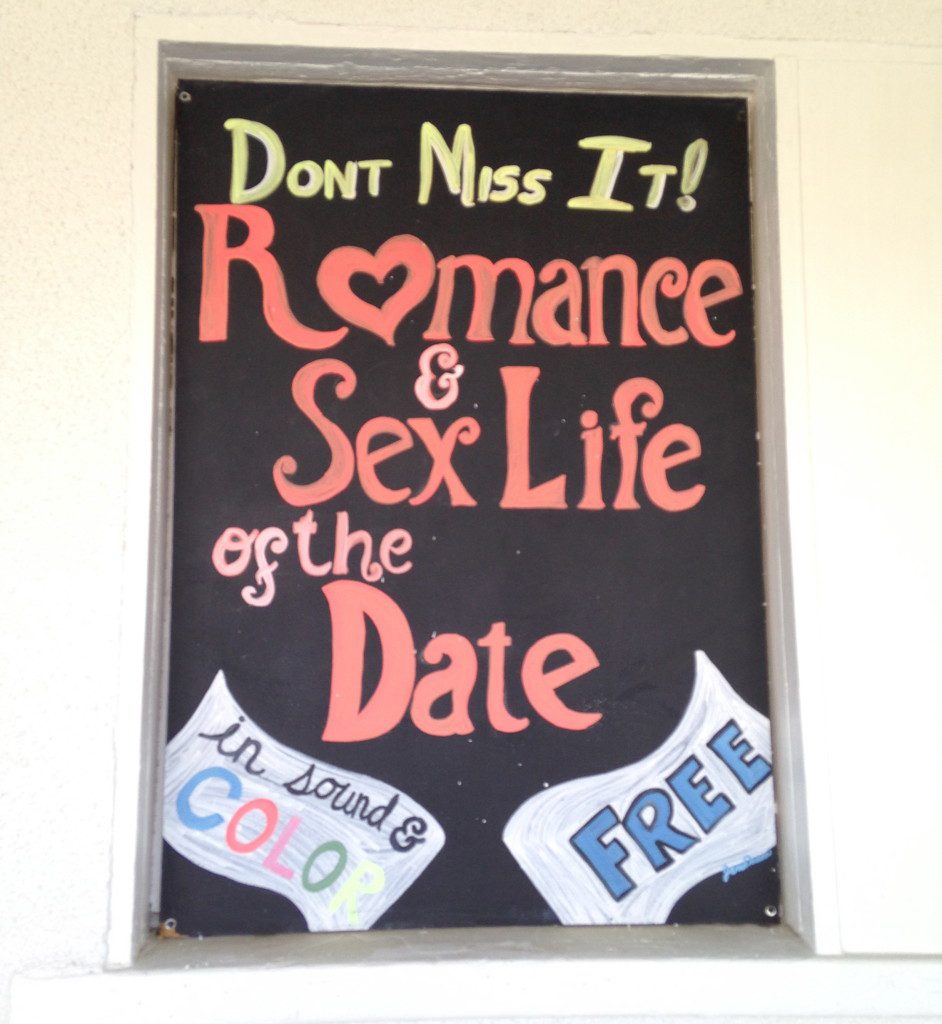 A weird experience all around, you enter a dingy room (which looks no different than an actual porno theatre) in the back of the store. Here, you're subject to an incredibly non-racy 15 minute film about cultivating dates/the history of the garden.
It's not as exciting as, let's say, Forskin Gump or Space Nuts, but it does offer some pretty cool vintage footage of date O.G. Floyd Shields hanging out with his cash crop. Just don't let Fred Willard in.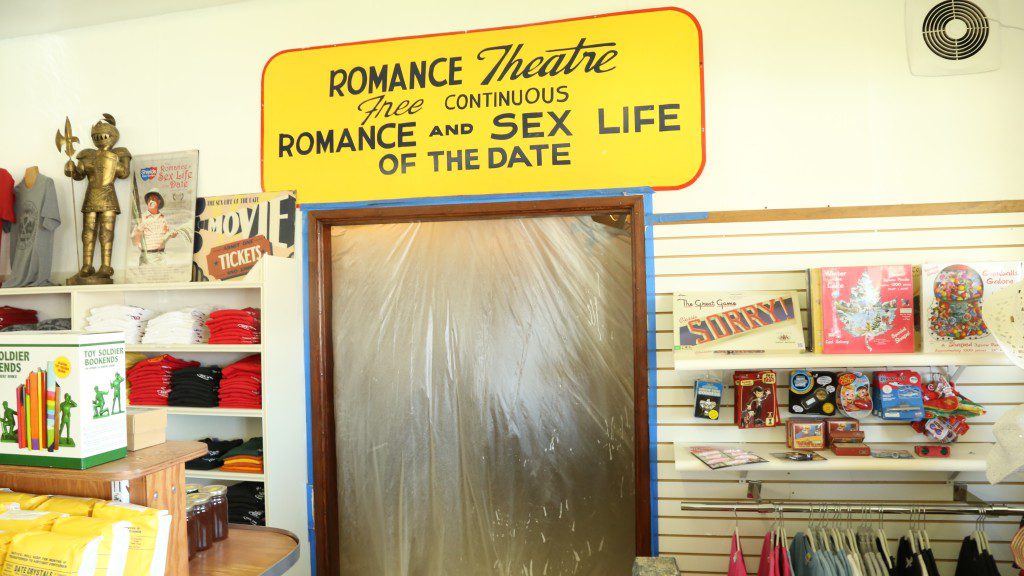 The garden in the back is, as they say on MTV cribs, is "Where the magic happens." Here, we have acres of date plants, spread far across the desert fields.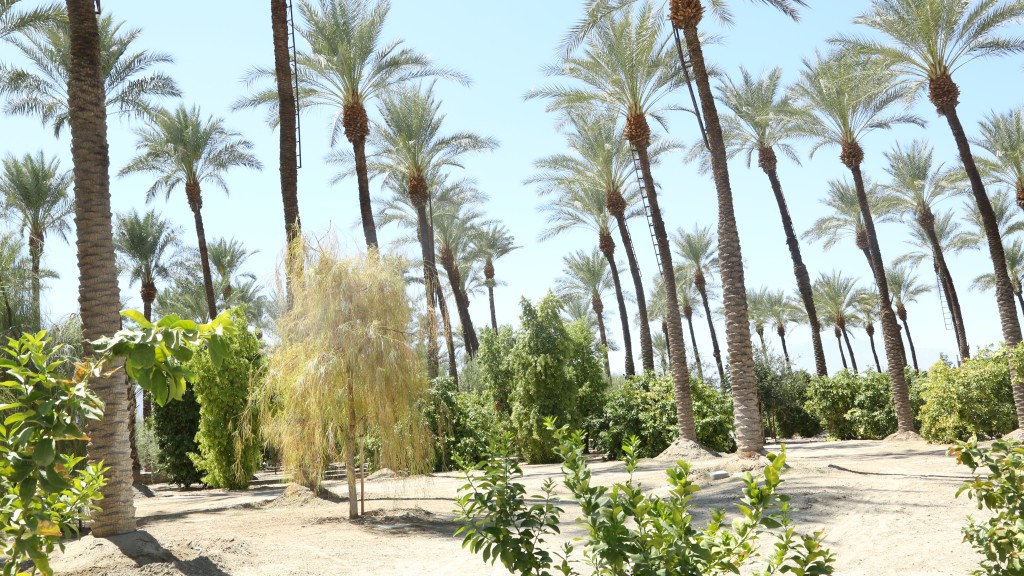 Oh yea, and it's Jesus themed, filled with stories and creepy statues of God's favorite son.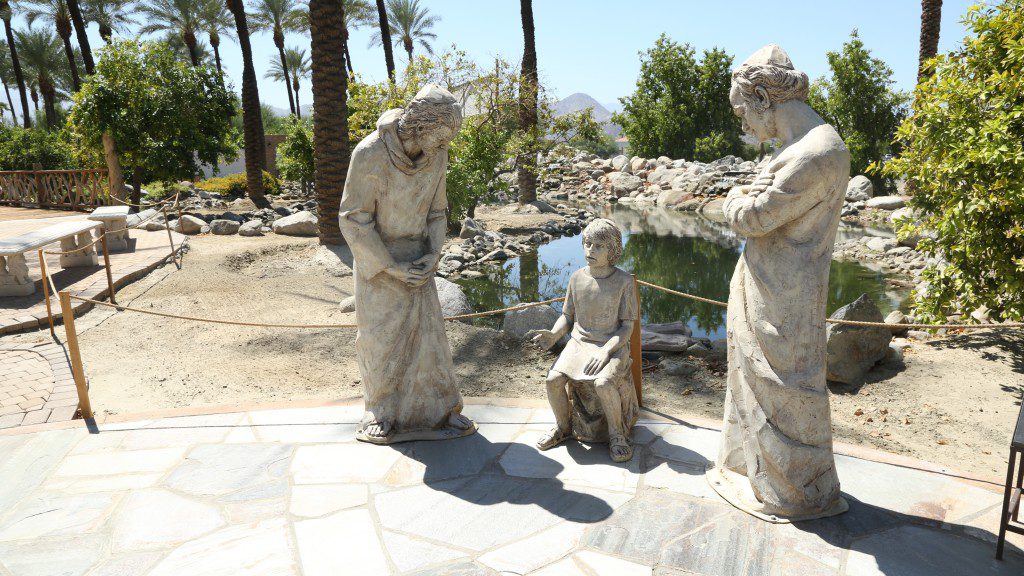 Delicious times, indeed.
HOW THE HELL DID THIS HAPPEN?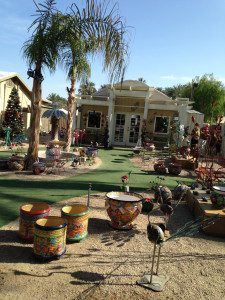 Founded in 1924 by Floyd and Bess Shields, Shields Date garden is one of the pioneers of the date game.
Floyd loved everything about dates: growing, lecturing, cultivating them across California and going on them (HEYOOOO!!!). Although the concept was fairly new to the Country, and rather difficult to grow in our soil, Floyd spent countless hours perfecting his date breeding skills, introducing new (he invented date sugar and crystal) and exotic hybrids (the "blonde" and "brunette" dates) to the world.
To help promote the cultivation of the date, Mr. Shields would give lectures in his date garden. These would prove to be very popular with the locals and over time he began to incorporate a slide show into the presentation. This would go on to inspire the notorious Romance and Sex Life of the Date movie that continues to play on loop in the garden's store.
Nowadays, Shields Date garden keeps his spirit alive, slangin date shakes and other goodies for us all to enjoy.