Oh man, if you're famous and dead this is definitely the cool place to be.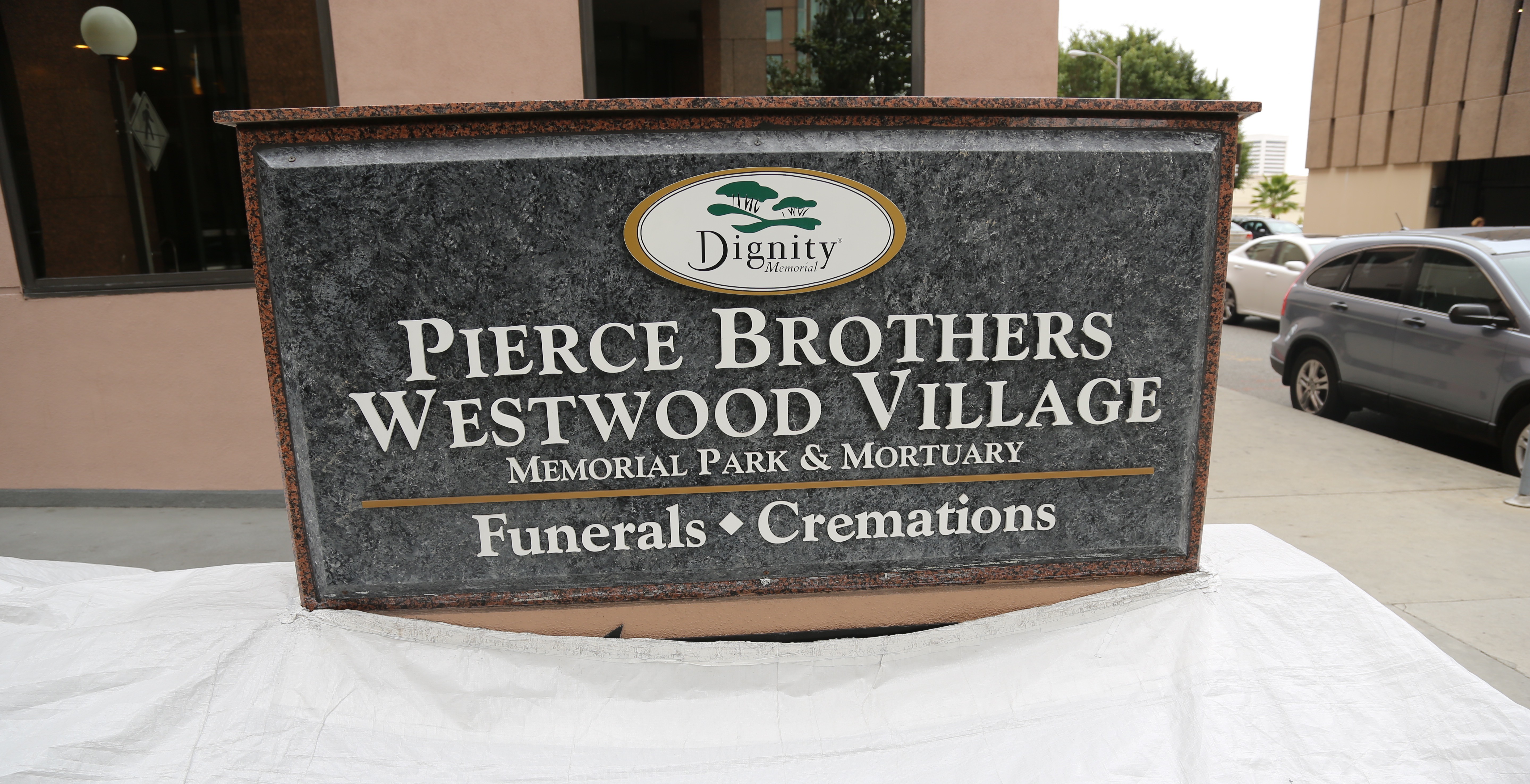 LA has always been synonymous with death and celebrity. It's simply something that's morbidly ingrained in the culture here. There are maps to famous graves sold in local convenient stores, death tours, museums of death and a plethora of websites dedicated to finding your favorite dead actor. This town just can't shake its reputation for being the "Boulevard of Broken Dreams," a moniker that it deeply deserves.
But despite the reputation, dead celebrity graves don't really grow on trees. There's too many damn cemeteries in this town! You could spend months navigating Hollywood Forever, Forest Lawn or Hillside, hoping to stumble across a Charlie Chaplin or Michael Jackson. OR you could come to Pierce Brothers Memorial Park in Westwood, the Hollywood equivalent of the popular kids lunch table in high school.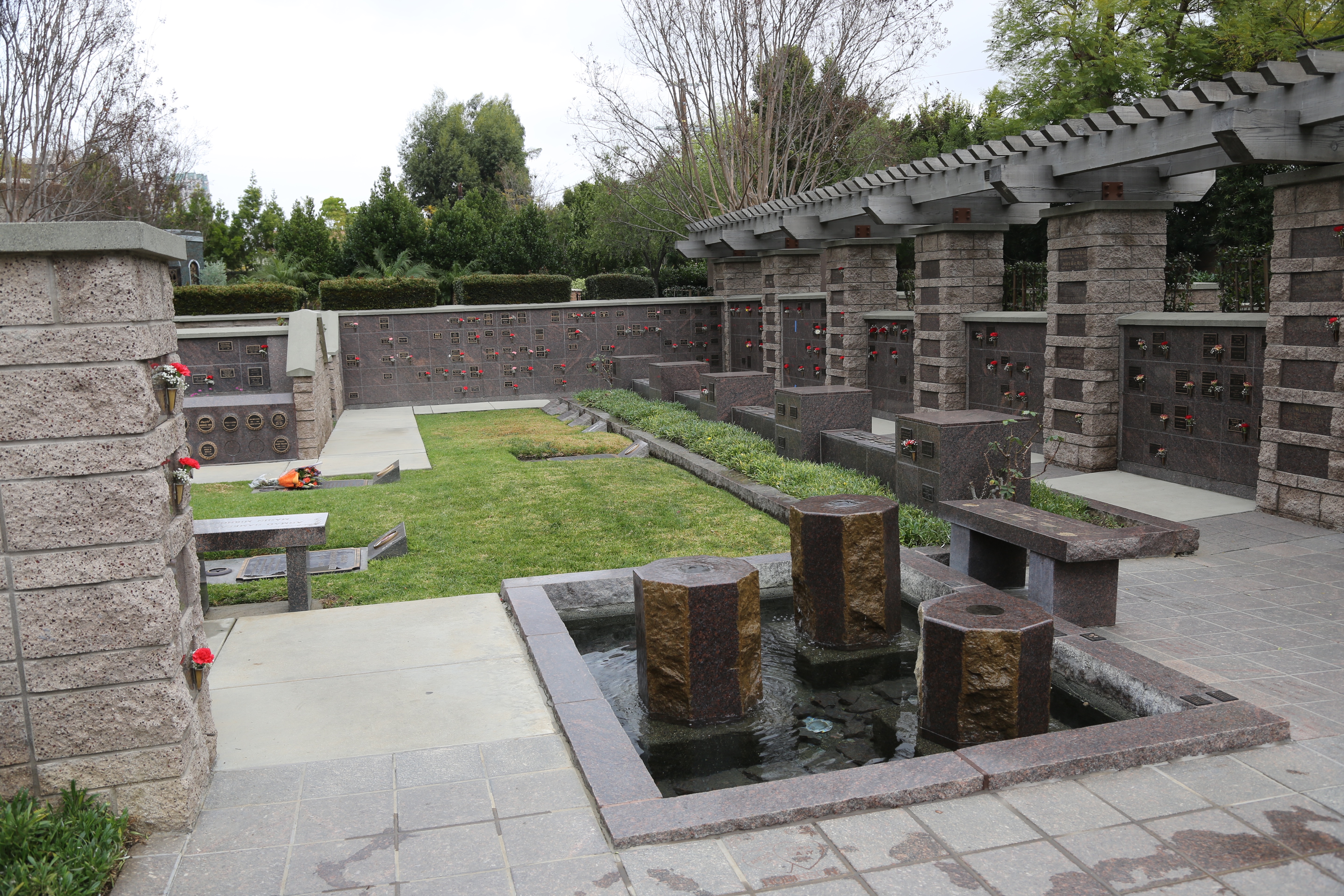 Sitting on a miniscule 2.5 acres of land, and nestled between two commercial buildings off of busy Wilshire Blvd, Pierce Bros definitely boosts the most dead celebrities per capita.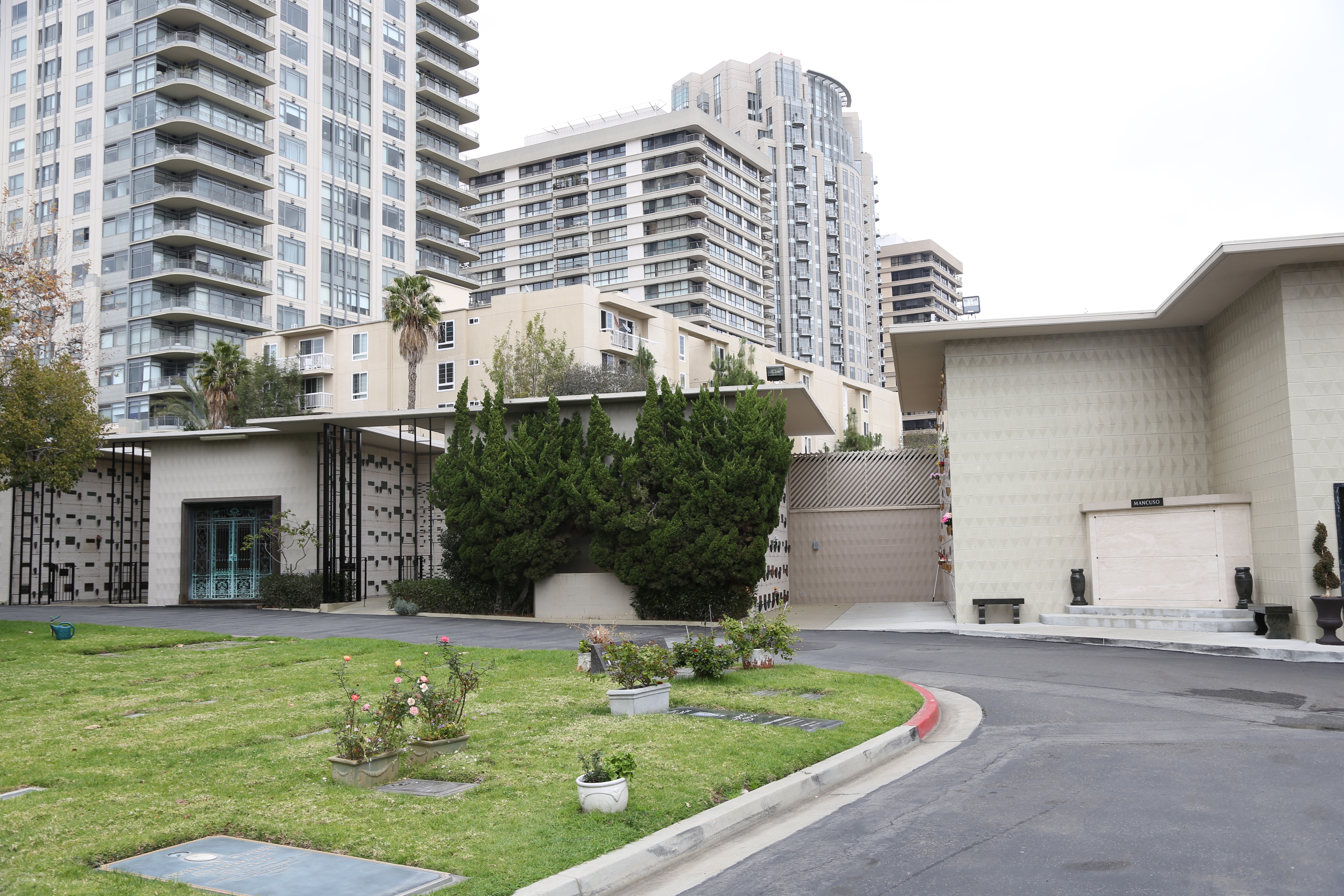 We're talking Big Stars here— Natalie Wood, Jack Lemmon, Dean Martin, Marilyn Monroe— and what really makes the experience so unique is that you can literally walk around and stumble into Hollywood royalty at every corner. For morbid Hollywood fanatics, this place is the grand buffet of grave finding, and that's not even close to an exaggeration.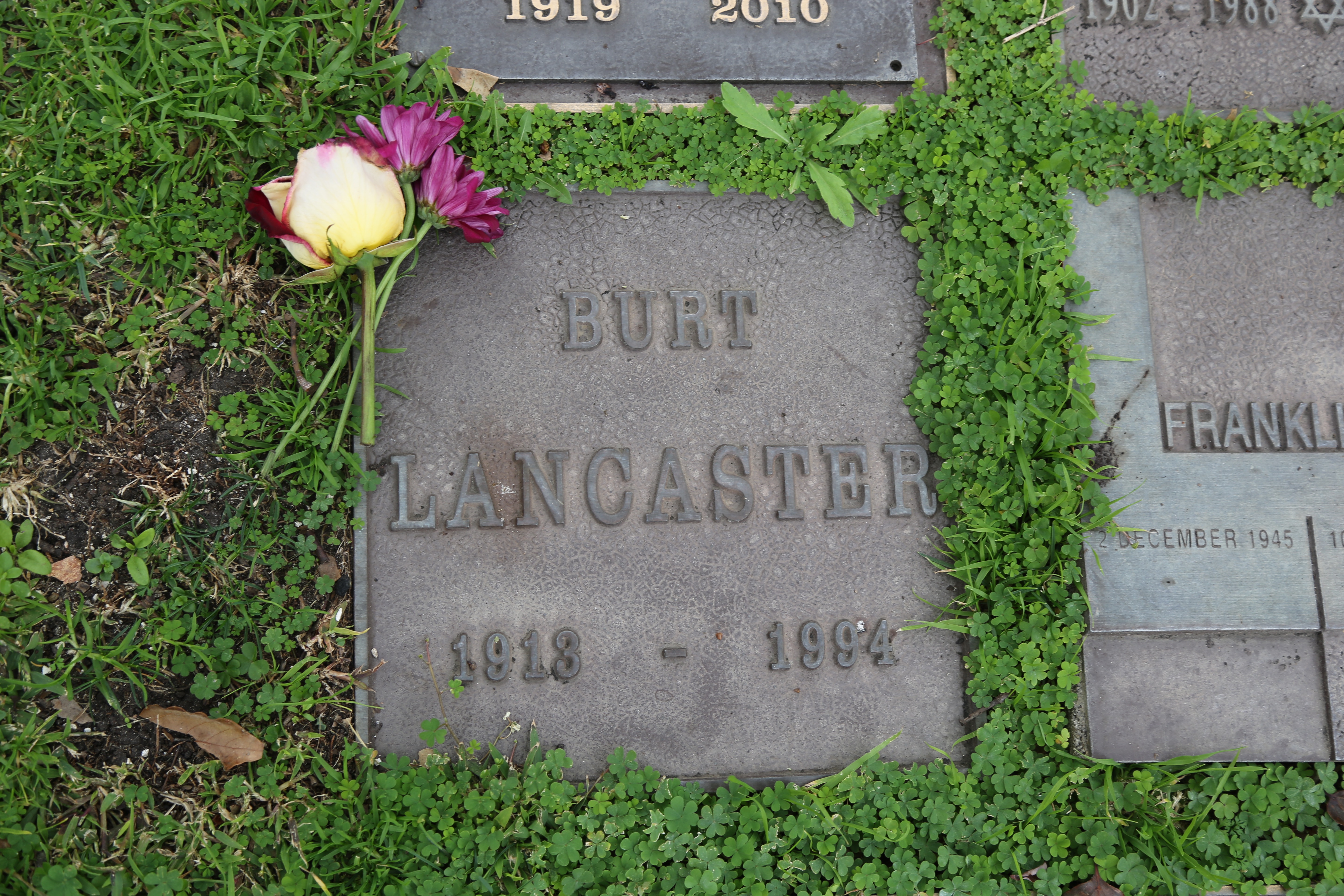 What makes this the most exclusive cemetery in the land? I'm not quite sure, but I assume $$$ comes into play if you want to be buried next to Rodney Dangerfield.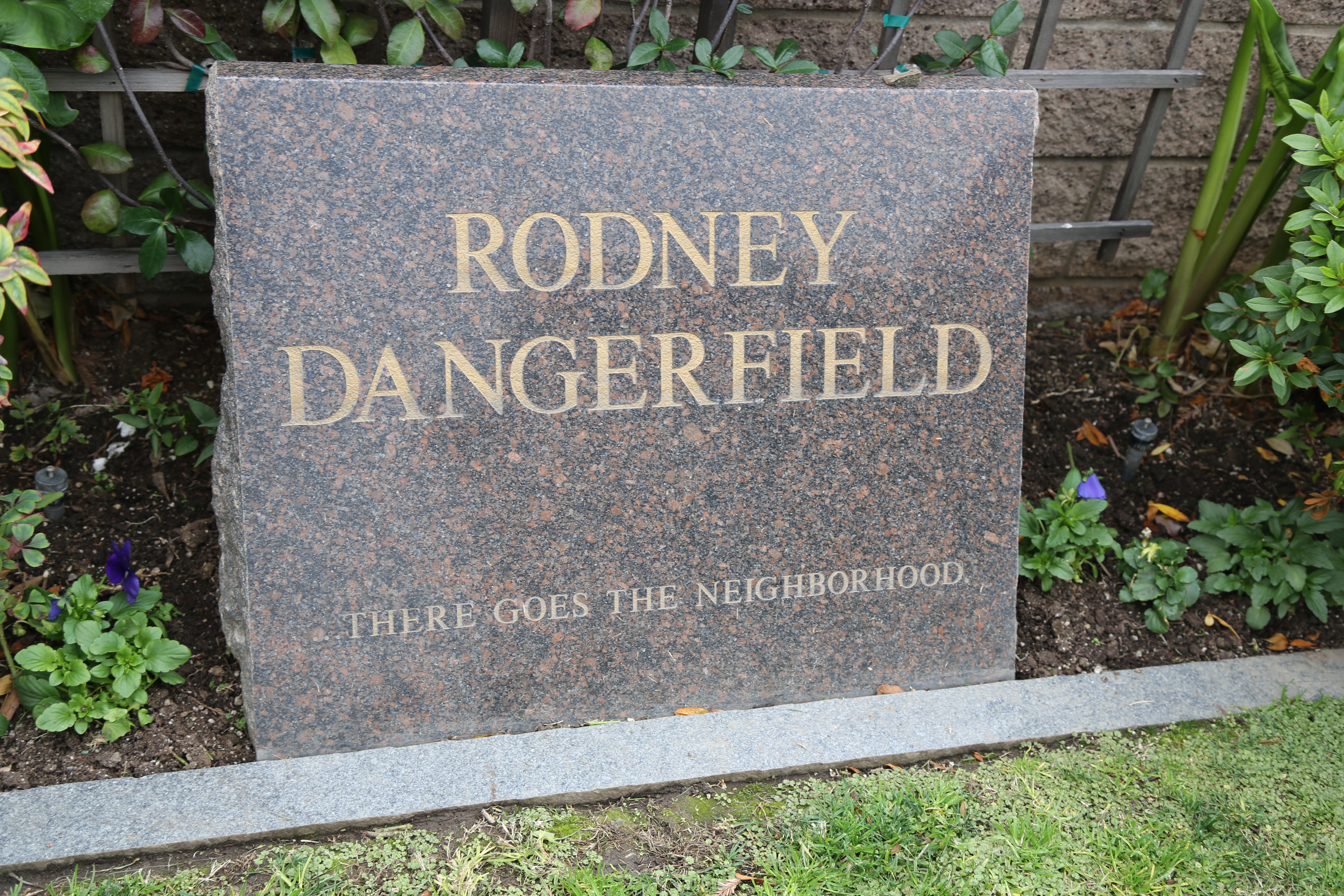 or Marilyn Monroe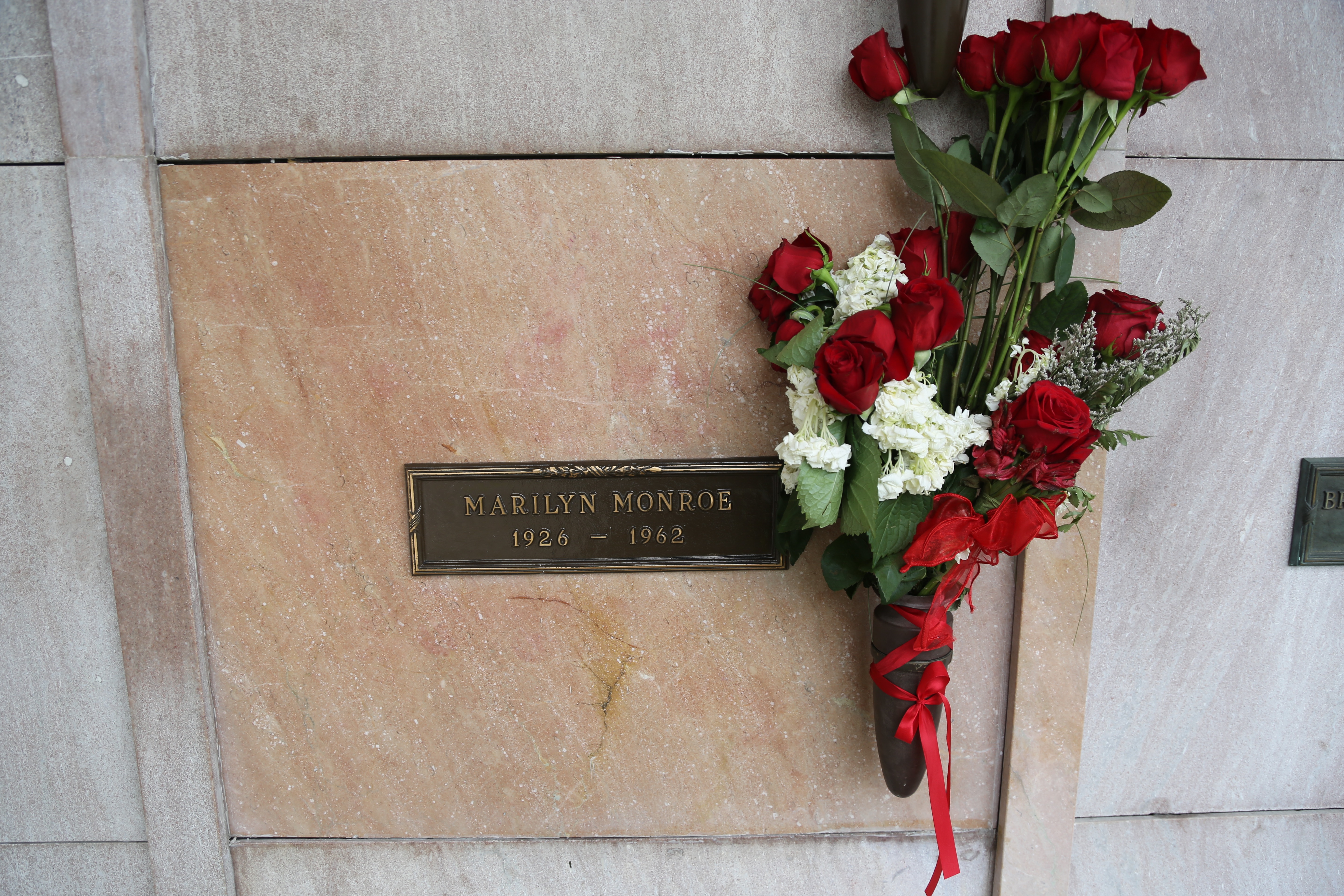 Or the unmarked grave of Frank Zappa, who's buried next to Lew Ayers!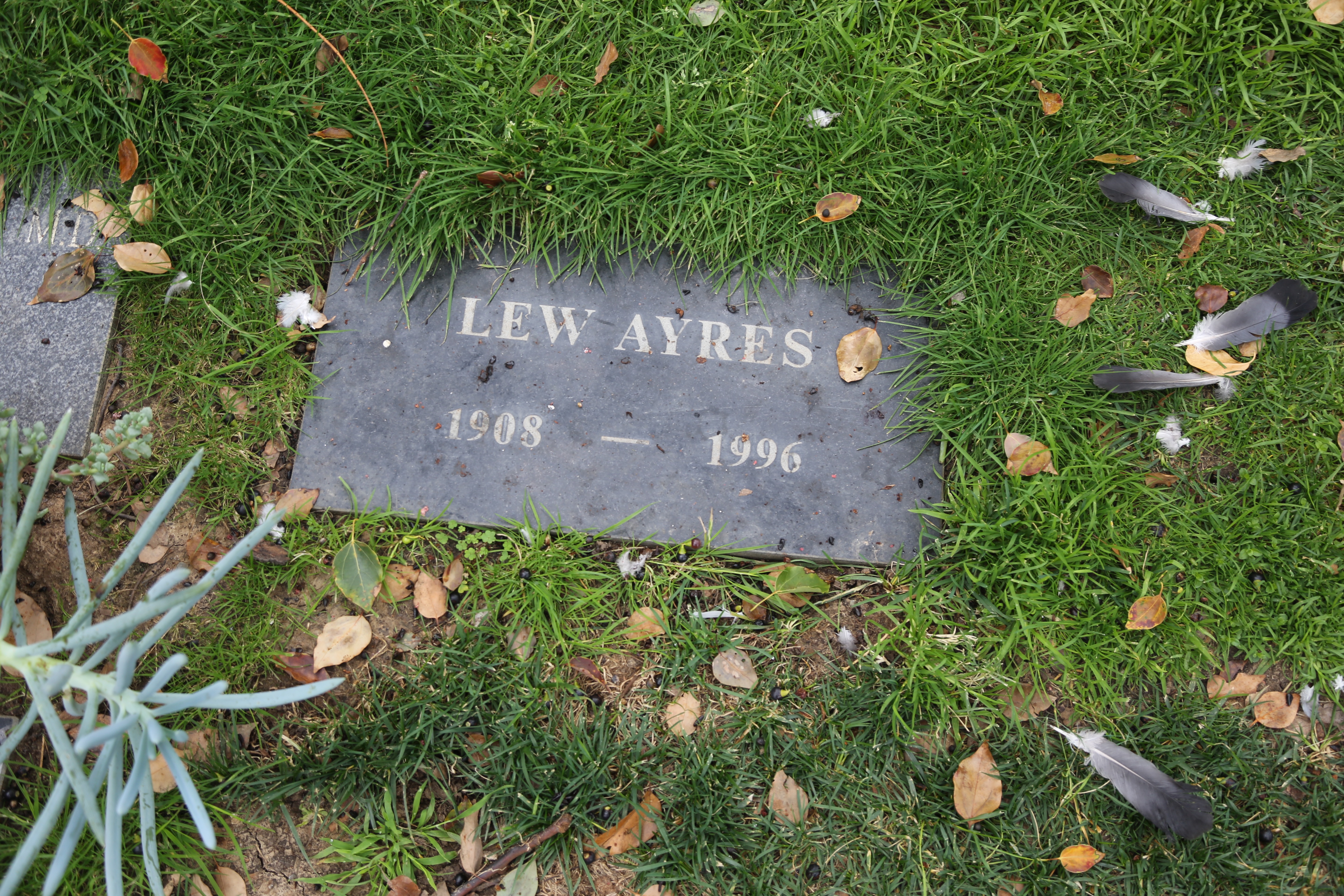 But seriously, this place is loaded, you can check out the complete list here.
HOW THE HELL DID THIS HAPPEN?
Formally established in 1905 under the name Sunset Cemetery, Pierce Brothers has been serving up dead bodies since the 1880s. As the city evolved, and nearby UCLA opened, the cemetery was renamed Westwood Memorial Park in 1926 and began establishing themselves as heavy hitters in the grave game. The famed chapel in the back was added in 1961.
In 2002, the cemetery was designated as Historical-Cultural Monument No. 731 by the Cultural Heritage Commission of the city of LA. What used to be surrounded by grasslands, Pierce Bros now sits in Westwood's busy business district, giving the cemetery an urban edge that you rarely find with places like this.