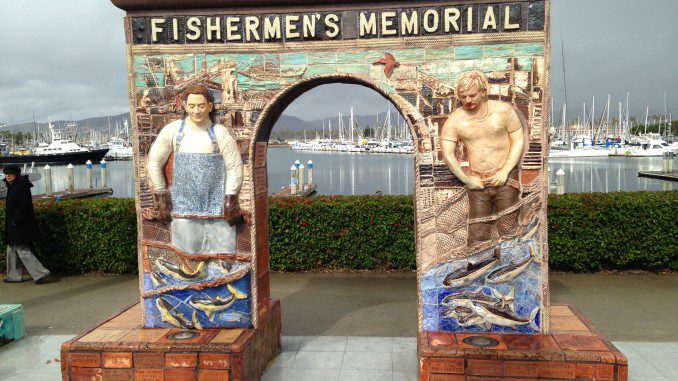 Off the Ventura pier, and sandwiched between gift shops and a lovely seafood restaurant, lies a multi-colored arch in the middle of the boardwalk.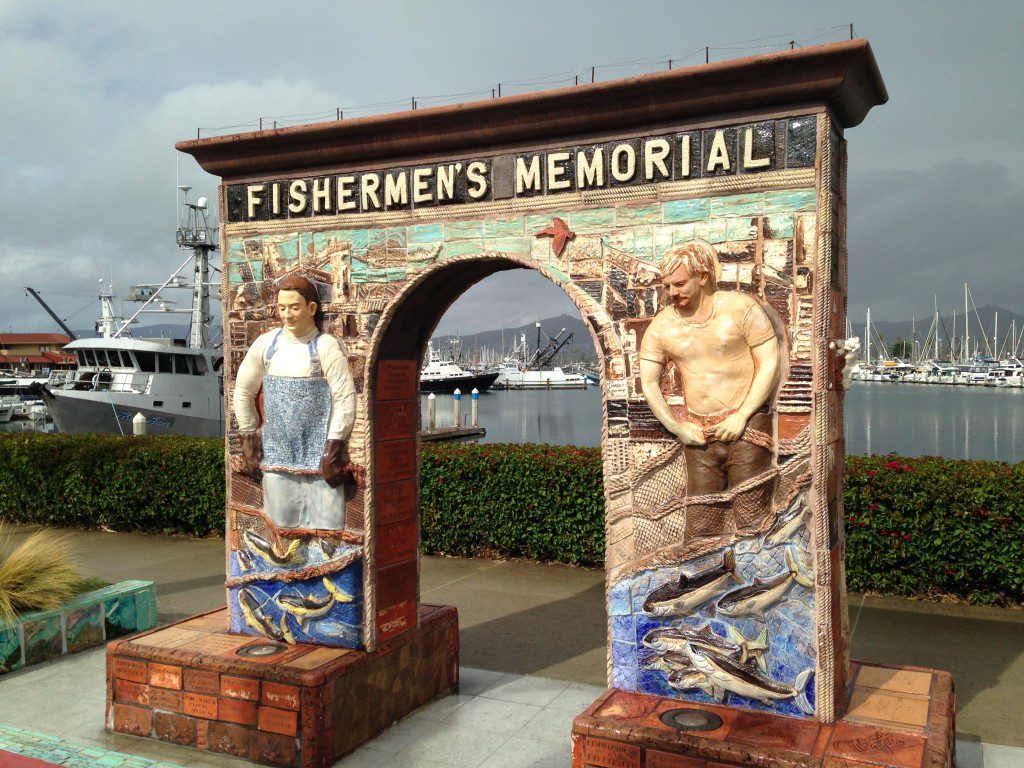 Could it be a shrine to the California surfer? A friendly "Welcome to Ventura" reminder? or possibly an ode to the adorable sea lions that frequent the area? Nope, this twisted statue of death serves as an homage to all of the men and women lost and killed at sea. Yay!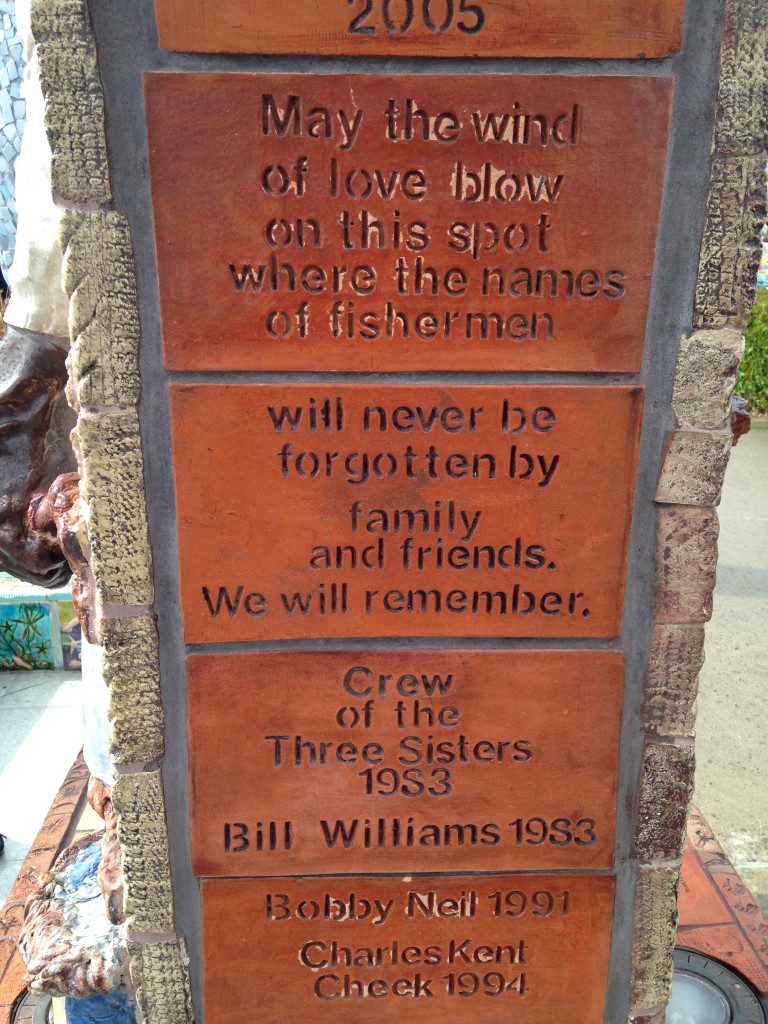 However, despite the grim message, this macabre piece of art is actually pretty impressive in its design. Bedazzled with bright colors, drawings of dolphins and nets, stone panels, vibrant bricks and some pretty gnarly carvings of fisherman, the DFM is aesthetically a sight to behold.
Though I must warn people to not get so caught up in the pretty design, as the reality definitely settles in once you start seeing names of the deceased and reading the sad eulogies carved across the arch. These tragic epithets make one realize that dying at sea might get your name on a stylish arch, but it probably isn't worth it in the end.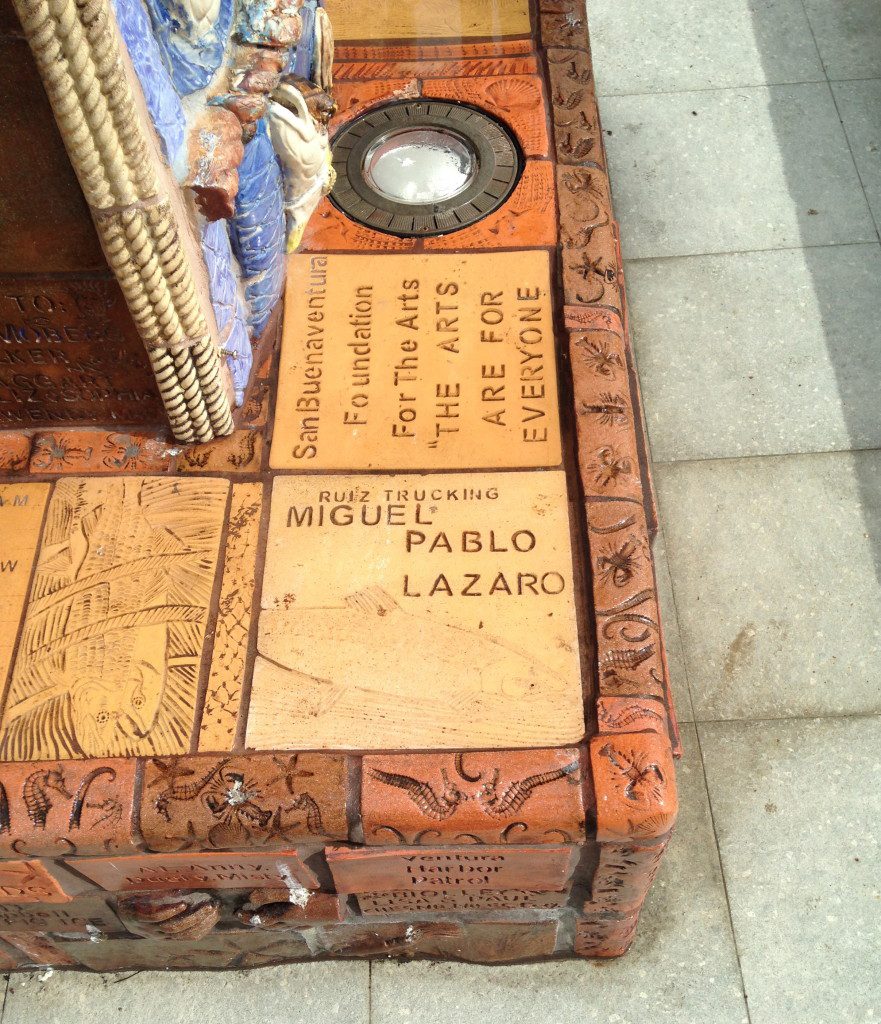 But there's a dirty secret here: Though built to show love to those brave souls lost in the harbor, you and I (or any living human being, frankly) can get in on the action. Apparently, for $200, anyone can etch their name on the tiled seating of the sculpture's base.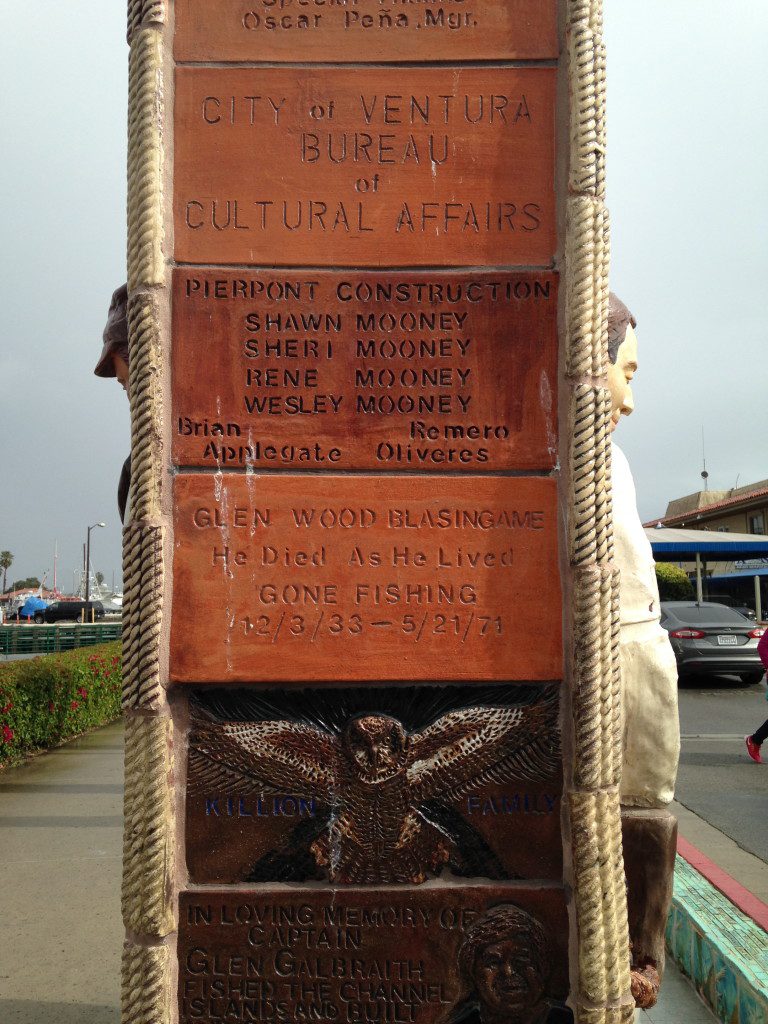 What a rip off!
HOW THE HELL DID THIS HAPPEN?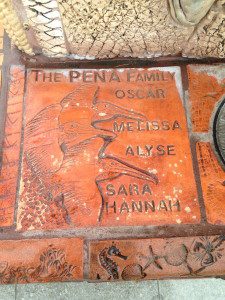 In late 2002, ceramist Michel Petersen (who creates art under the name Michellino) went to work on the 10 foot tall ceramic sculpture.
Sanctioned by the local fisherman, who used the Ventura County Commercial Fishermen's Association to raise the 12k needed to build, the monument is positioned to remind seafood restaurant patrons of the "unseen forces" that often disrupt their job.
"I intuitively felt that an archway would be appropriate -- a doorway, a passage way from one side to the other," Petersen told the LA times. "We're remembering those who passed over."
Fun Fact: Amongst all of the ceramic goodness, the four fisherman sculpted on each side of the arch are actually casts of real life fisherman from the era, including the artist's boyfriend.