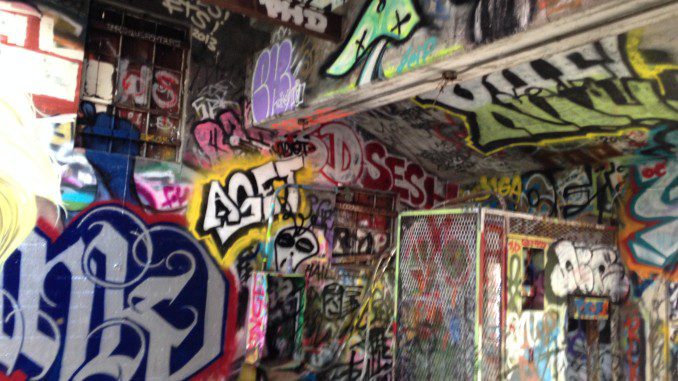 Whoever said Nazis and nature hikes don't go hand in hand?
The hike known as Murphy Ranch has become legendary around Los Angeles, and not because its beautiful during wildflower blooming season, or smells nice in the fall. This oasis in the mountains is actually notorious for something far more sinister: its connection to the Third Reich.
Yes, you heard it correctly, nestled 1.5 miles into the lovely wilderness of a rustic canyon lies the abandoned housing and relics of 1930s Nazi Sympathizers. And all it takes is a lovely stroll in the woods to see it all!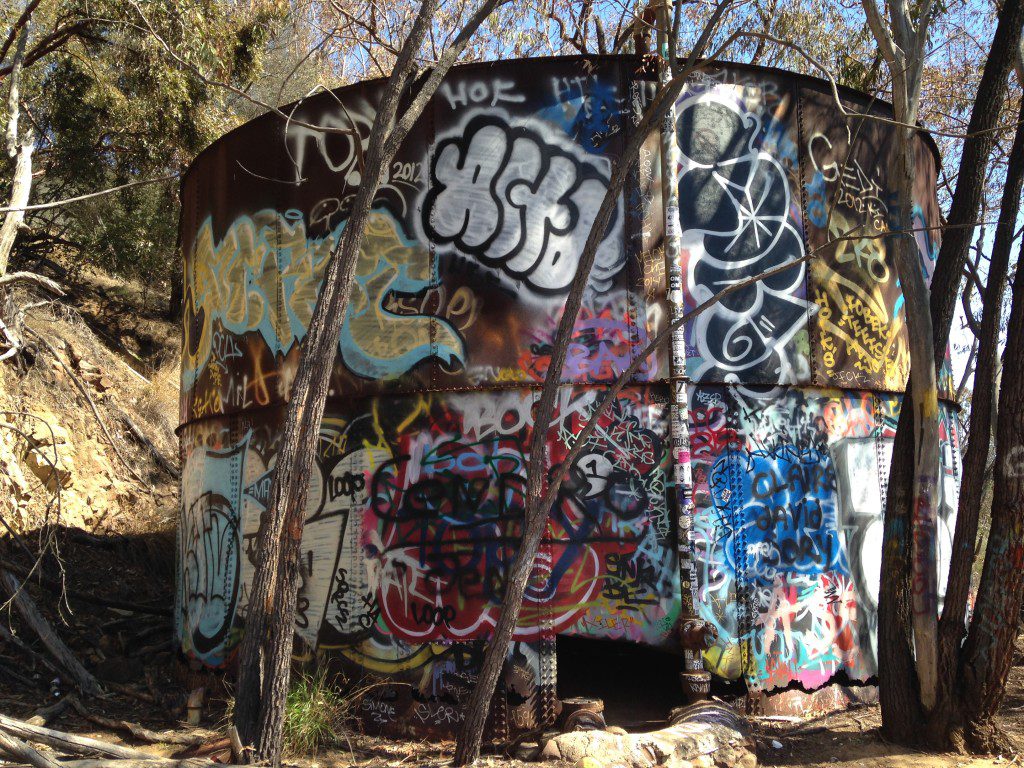 This whole monstrosity starts at the tip of Capri Drive in the Pacific Palisades. You follow a fairly predestrian dirt path until you see a breakaway that leads you to this: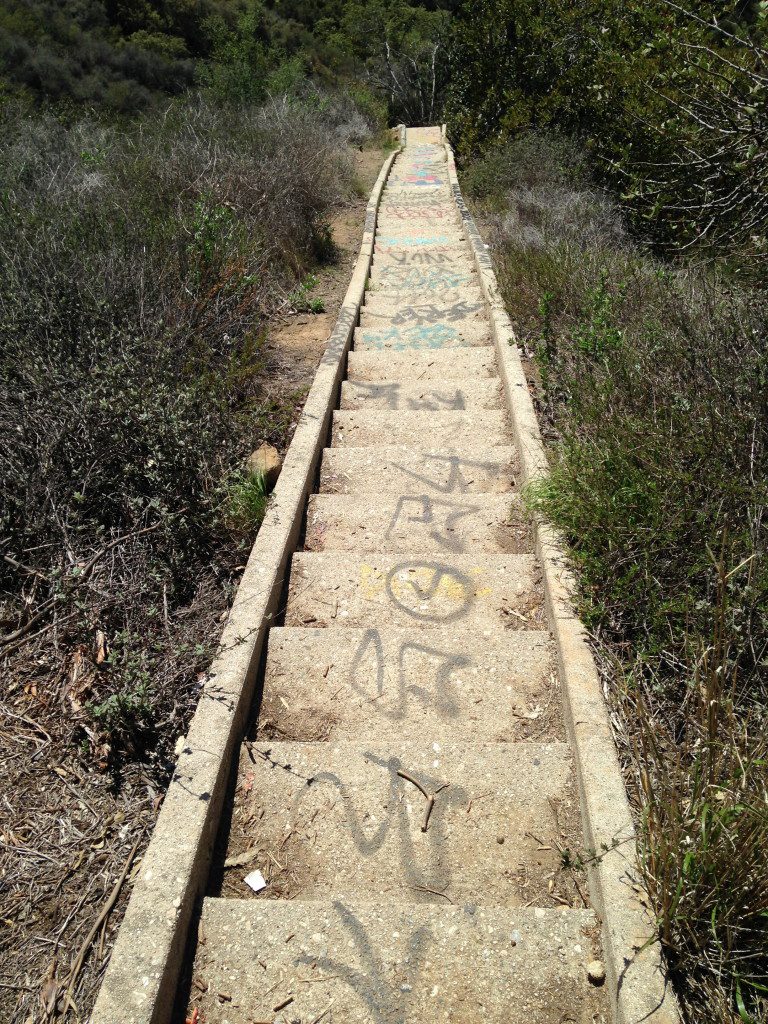 That's right, stairs! Lots of stairs! About 500 ankle breaking stairs!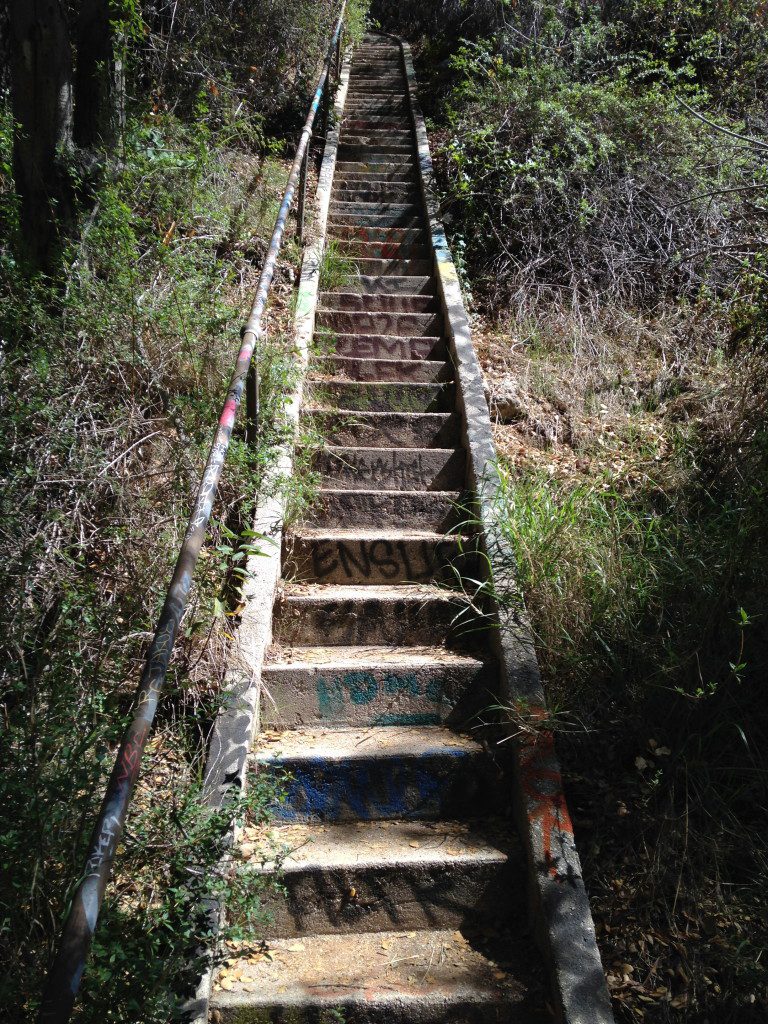 Once you've conquered them all, you start to see one of Murphy Ranch's greatest offerings— Graffiti!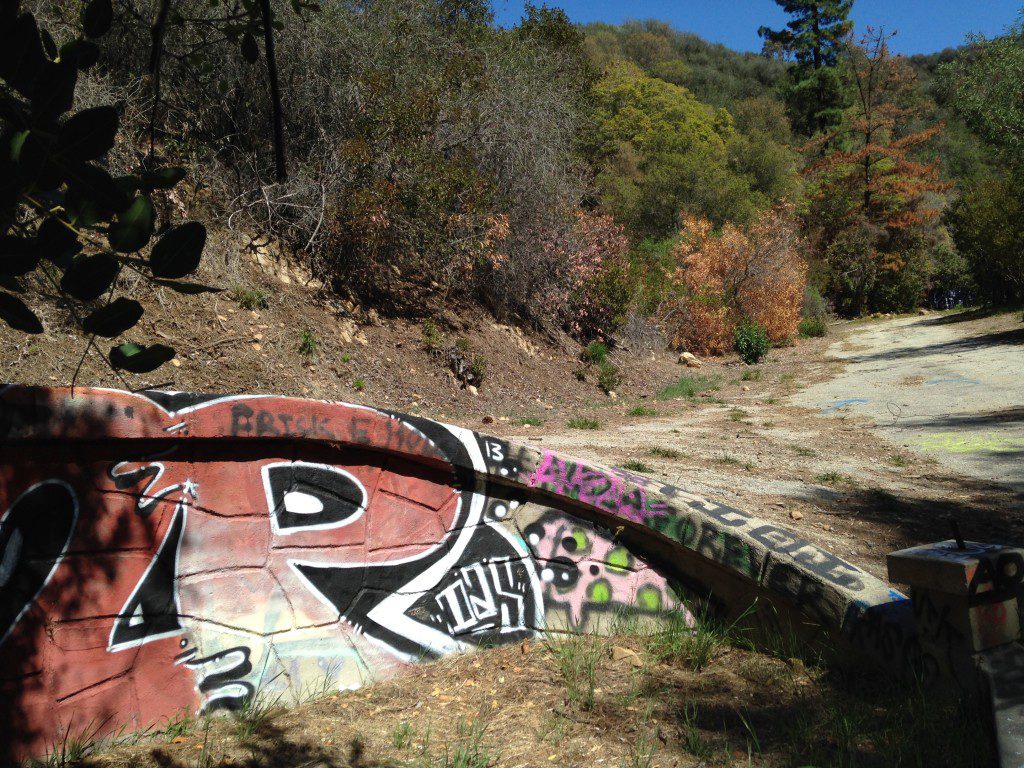 Glorious graffiti, and there's lots of it.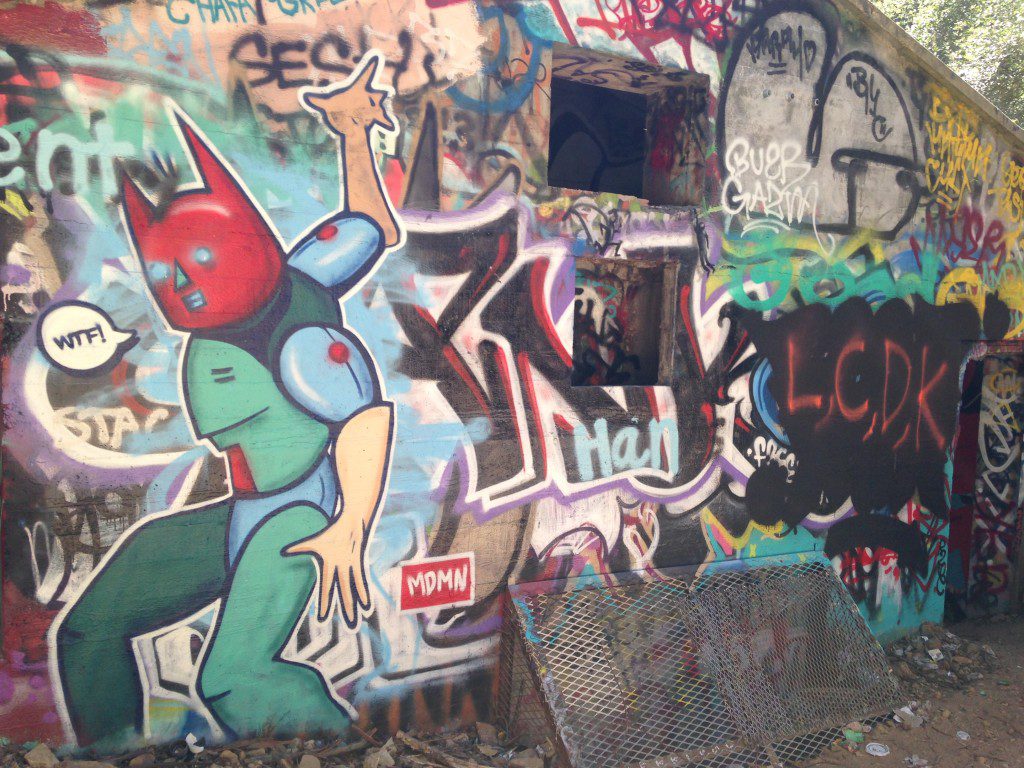 Walk a few hundred feet and you've finally arrived to the main course, the lost and abandoned relics of the old Murphy Ranch. What you'll see in this part of the hike is unfinished building foundations, old water tanks, rusted cars, and rotten bomb shelters; all covered in a colorful palate of vibrant paint.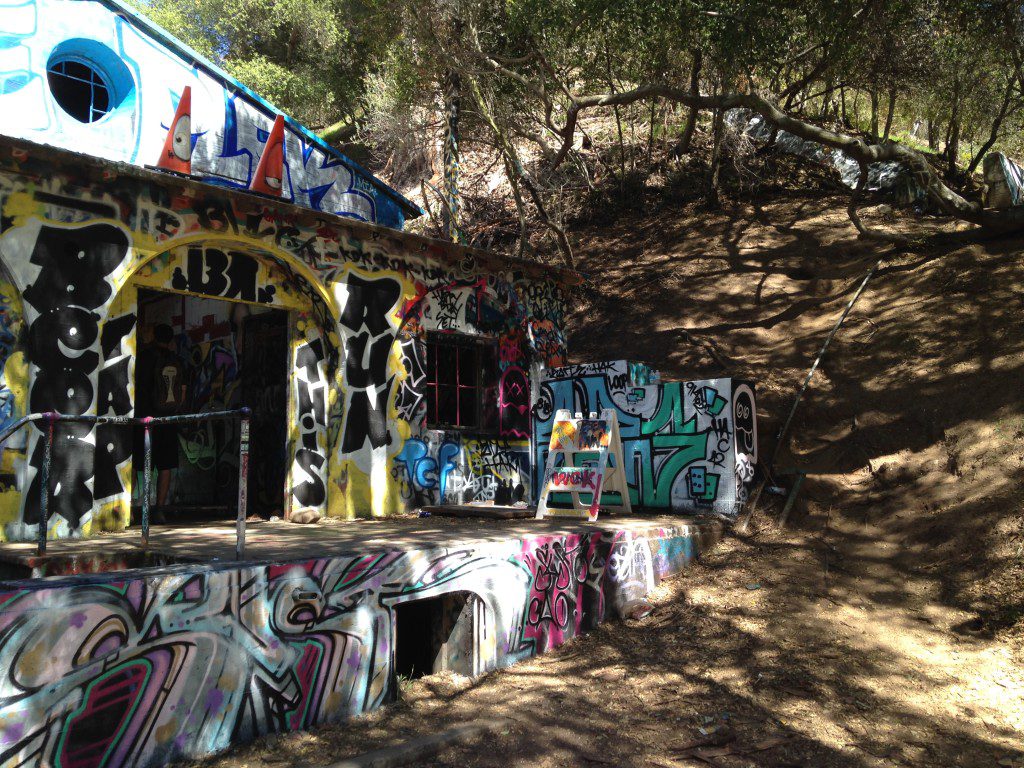 Walk around, soak it in and picture a bunch of delusional nazi lovers having their afternoon tea here.
You can climb over everything, kick and break things (come on, this was the previous home of nazis for god's sake!) or have a lovely picnic with friends. There are also a bunch 'No trespassing' signs that you can easily ignore, so feel free to act like a total badass and explore the insides.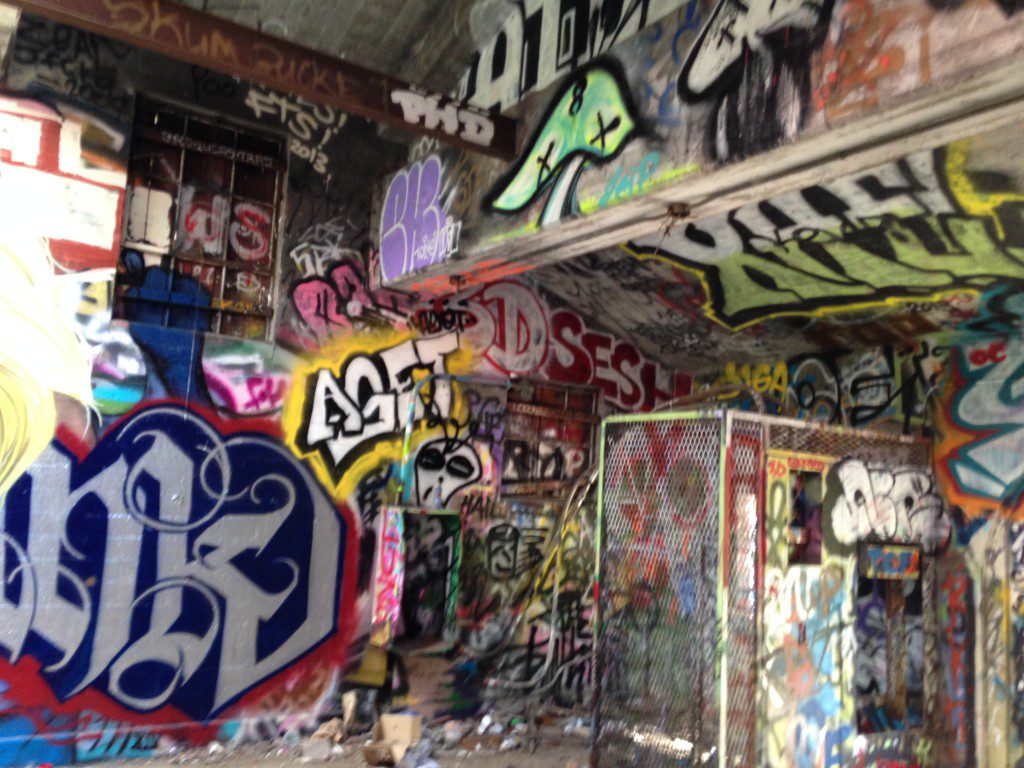 The whole thing is quite a sight to see, and the 3.1 mile loop will give you a decent workout.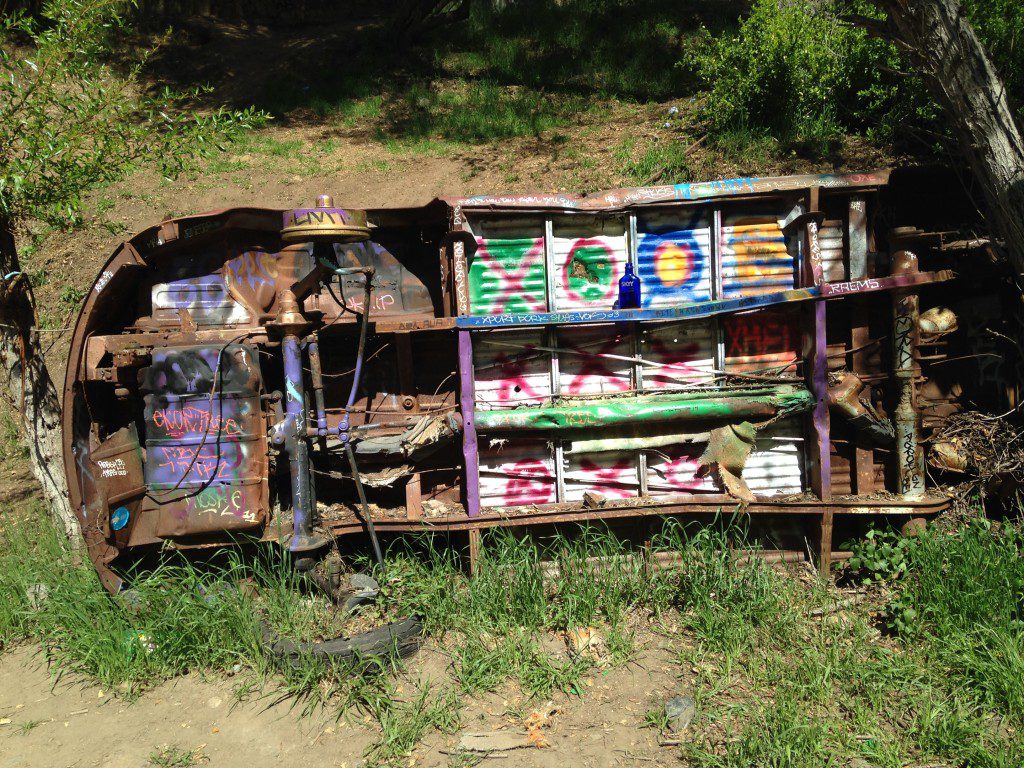 Getting there isn't too difficult, though the steps are a doozy, and you can find detailed instructions here
HOW THE HELL DID THIS HAPPEN?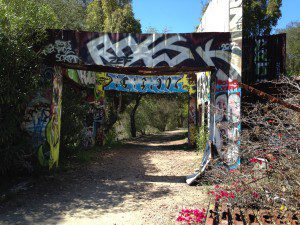 Originally owned by Will Rogers, Murphy Ranch was build at the basin of Rustic Canyon in the 1930s by Nazi sympathizers/rich kooks Winona and Norman Stephens. Believing that Germany would defeat the US in WWII, thus ending the war and opening the floodgates for a full Nazi takeover, they were convinced to build a Nazi hang spot of sorts.
Using the pseudonym "Jessie M. Murphy"— that's right, there is actually no real Murphy involved in any of this— the dynamic duo bought the property and went to work on building a large mansion and self-sustaining compound. Riddled with paranoia, they would build a bomb shelter, water and fuel tanks, pools, servants quarters and constructed plenty of bunkers for their "friends" and fellow supporters of the Third Reich.
Despite hiring some of the best architects of time (Plummer, Wurdeman & Becket), the mansion proved slow to progress within their twisted vision, and the construction eventually stopped half way through the job. In fact, the broken main gate that welcomes you to the ranch was designed by Paul Williams, one of SoCal's most famous African-American architects.
The day after the attack on Pearl Harbor, US police were on the hunt for traitors and ended up raiding the compound. All who were living on the land scattered or were arrested and the mansion was never completed.
By the 90s, all that was left in the area became fully abandoned, giving the green light to LA's finest graffiti artists to have a field day on all of the leftovers. The property is now owned by the city of Los Angeles.