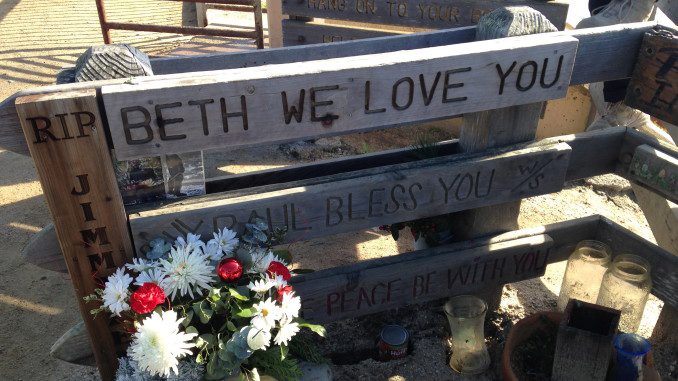 Besides being one of California's strangest town, and housing the boardwalk that gave us this gem, Santa Cruz is the kind of place where surfing = life.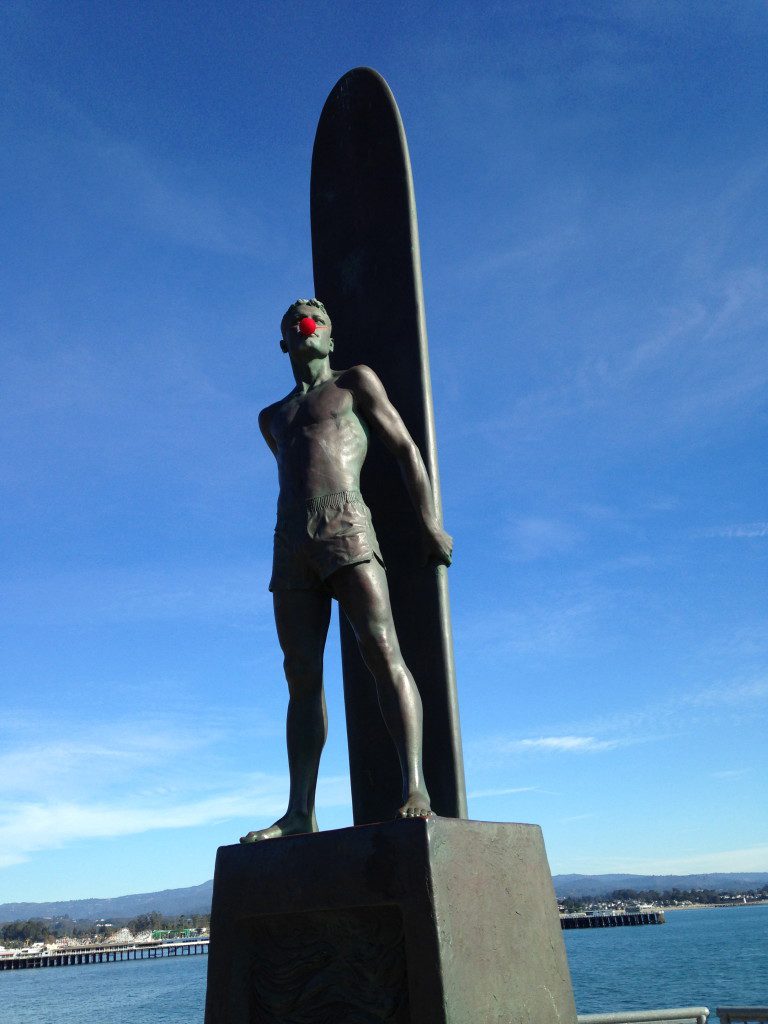 You've got some of the best waves in CA— plus a monument featuring a stoned surfer wearing a red nose— a tiny surfing museum and this: the infamous dead surfer's memorial.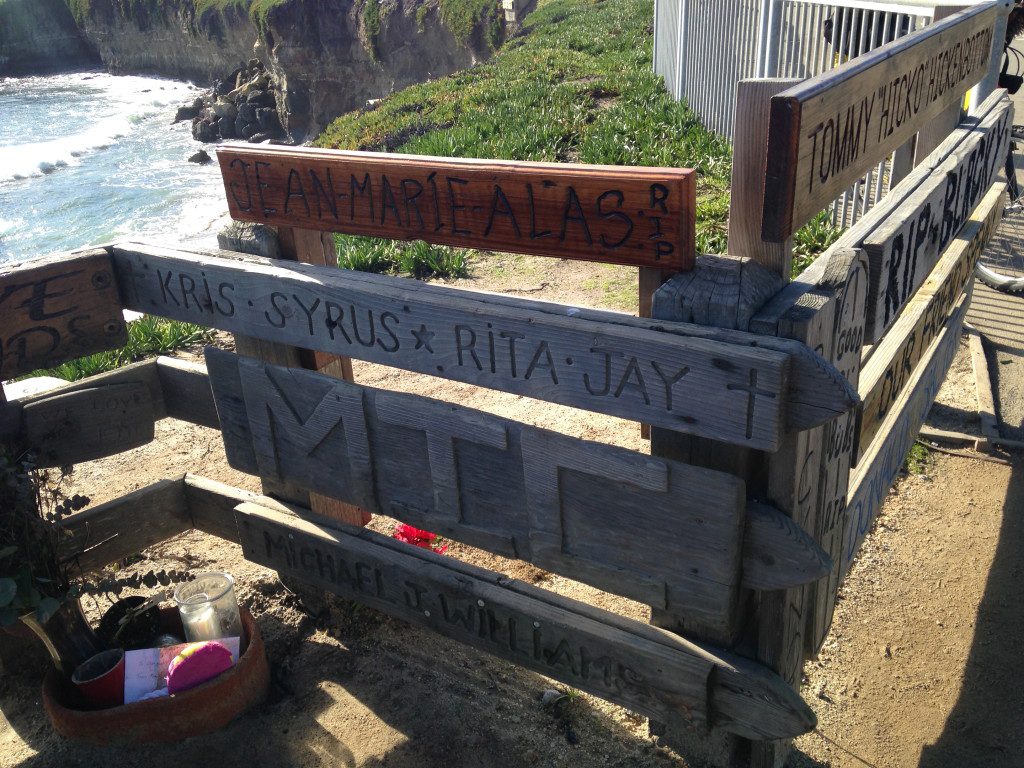 Similar in concept to the Dead Fisherman's Memorial, this macabre monument is an adorable ode to the deceased surfer bro. Though less elaborate in the handsome department of its counterpart, it still packs a powerful punch with an impressive array of RIP wood carvings.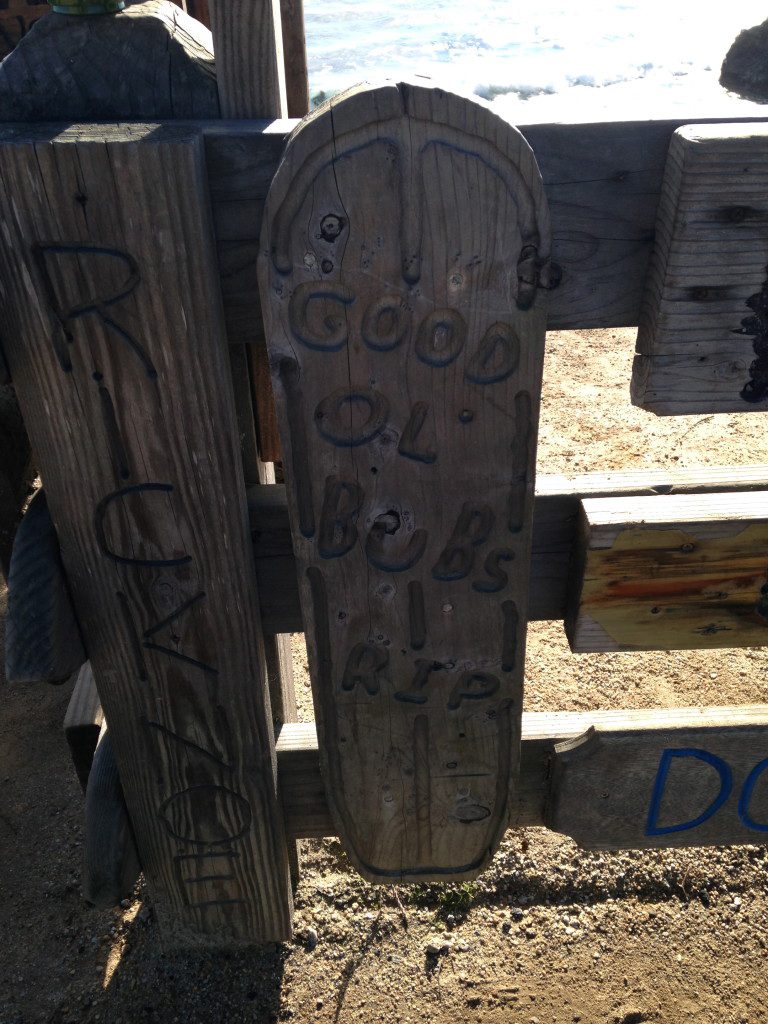 Some of the classic epithets here include RIP Blacky, RIP Good Ol Bubs and who could forget, the VERY underrated, RIP Carl. Ahh, Carl, a good man he was.
Everything is transcribed beautifully in a fence overlooking steamer lane (a very famous surfing location) and a glorious pocket of the Pacific Ocean.
.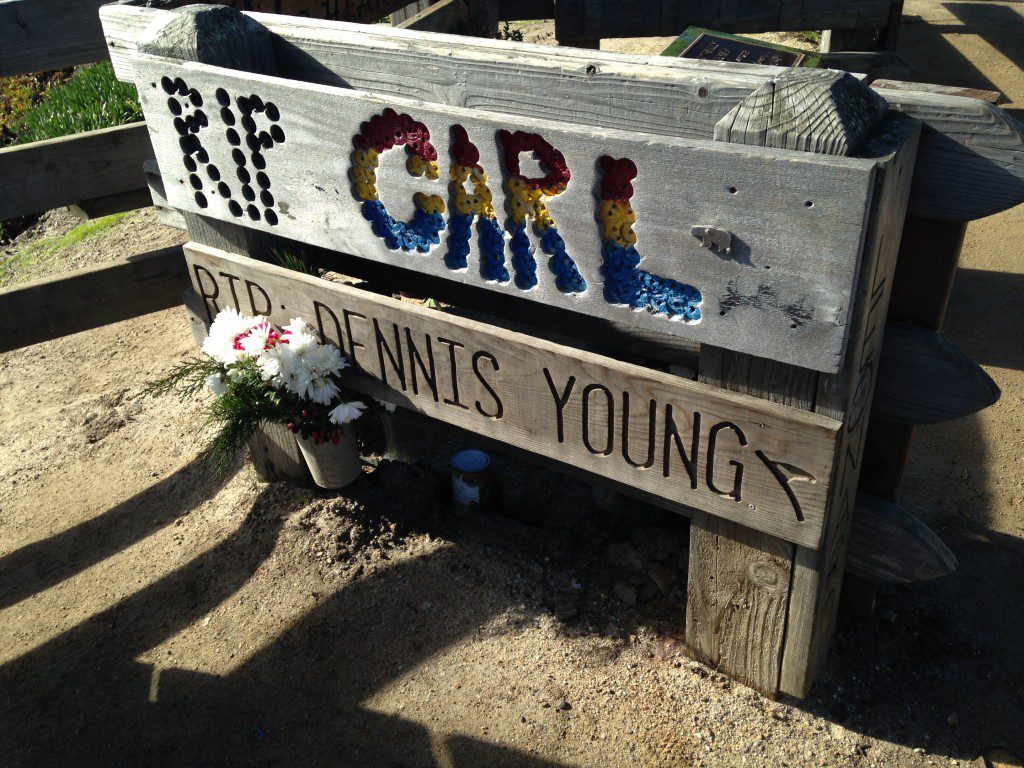 Amongst the wood carvings lie surfer trinkets, bouquets of flowers, religious crosses and old t-shirts; all in homage to those who rode their last wave.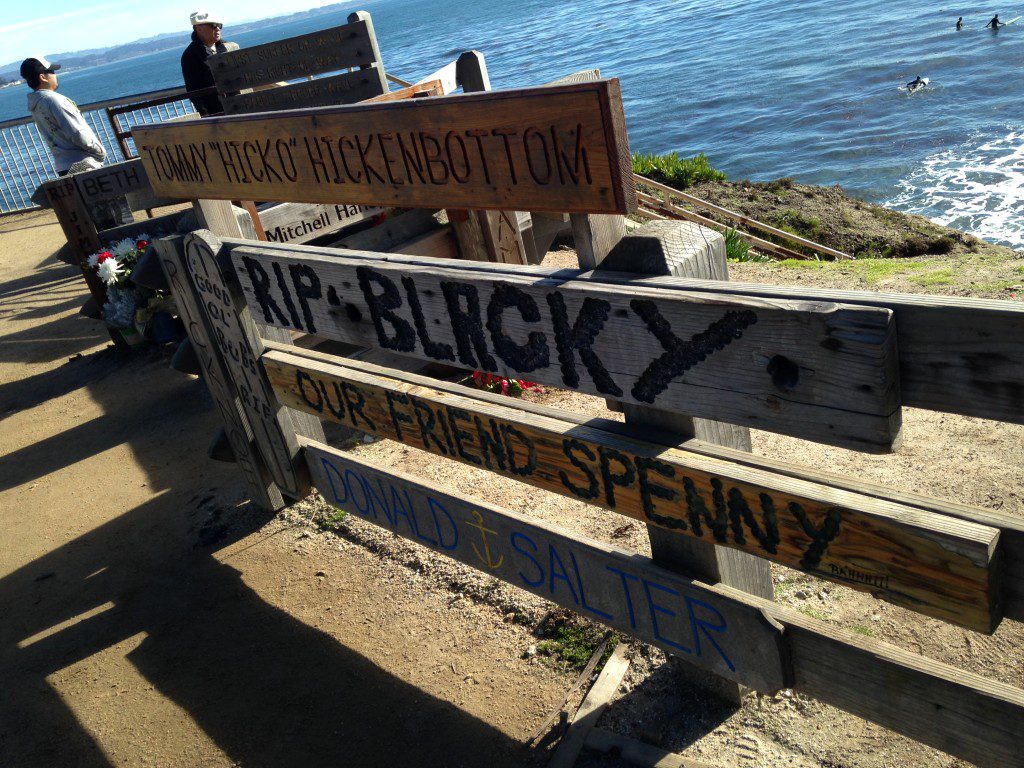 As always, the whole experience is a little sad, but one can find comfort in knowing that these folks died catching some mad gnar and doing what they loved.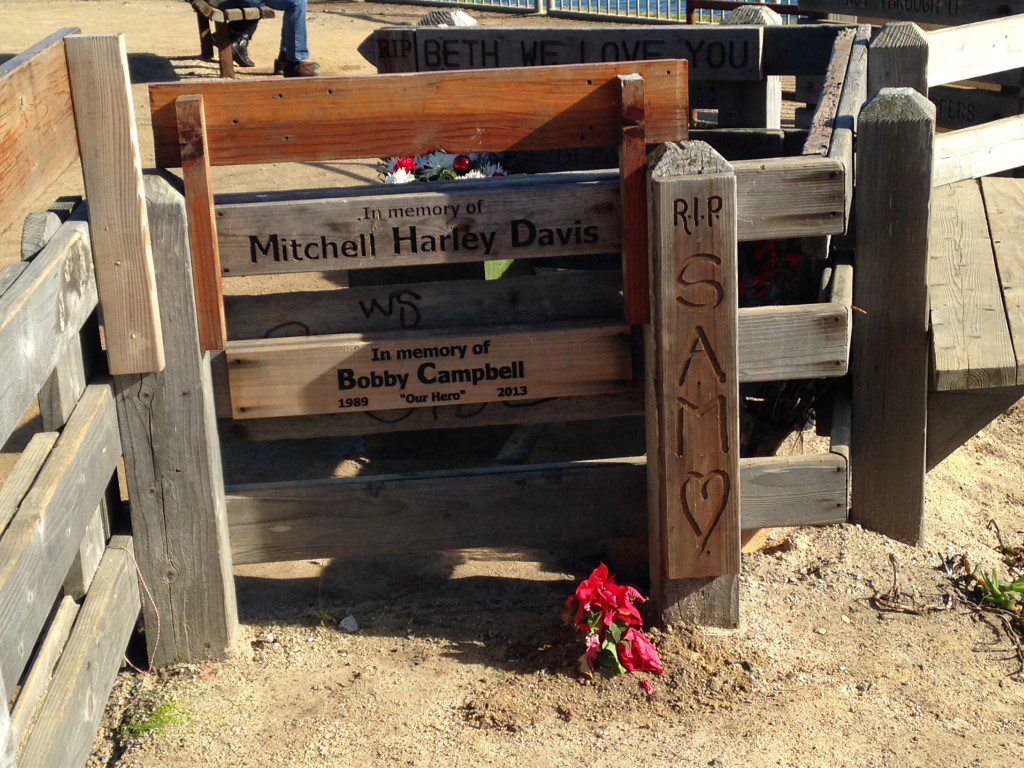 HOW THE HEL DID THIS HAPPEN?
I couldn't find much information on the origin of the memorial, so kick back and enjoy this.