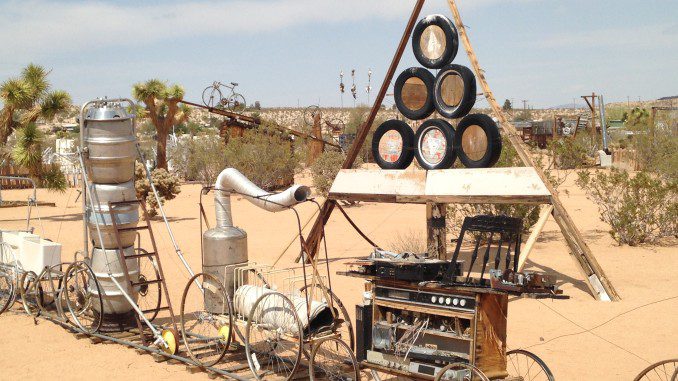 There's something about trash that really revs people's engines across this vast land. We've seen it in bottle form at Elmer's Bottle Ranch, incorporated into towers and now strewn across the hotter than hell desert of Joshua Tree. Enter, Noah Purifoy's outdoor museum of massive pieces of art made from recycled junk.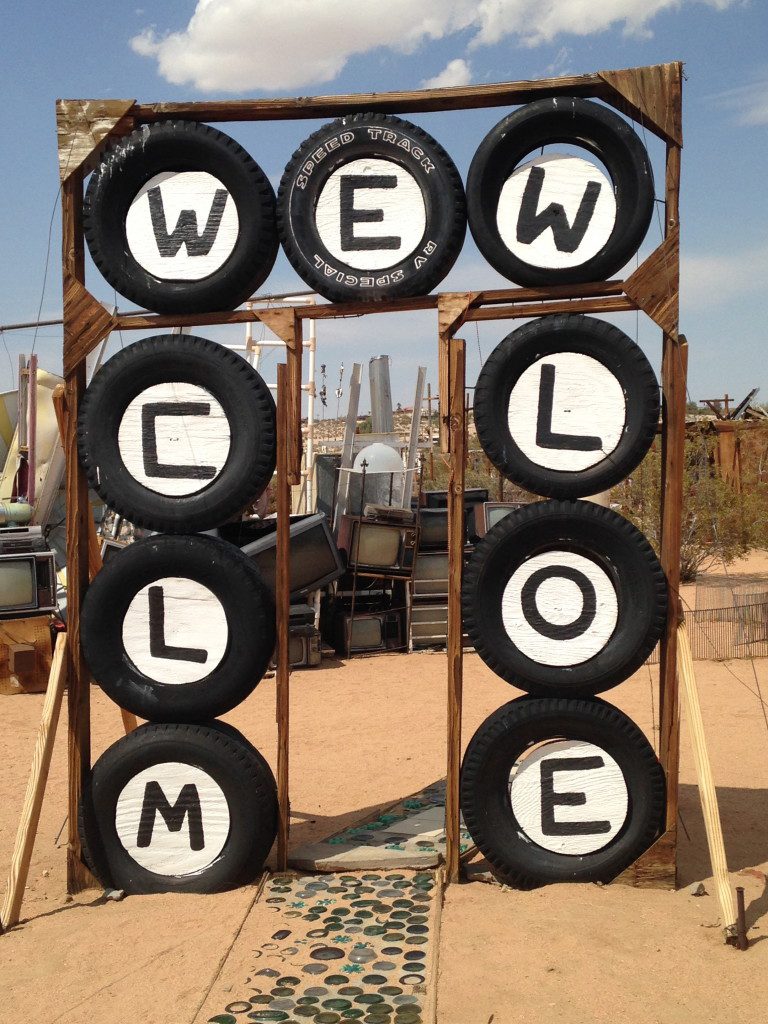 As I said, you see this kind of thing a lot out West, but I must iterate that this collection is one of the most impressive and elaborate that I've ever seen.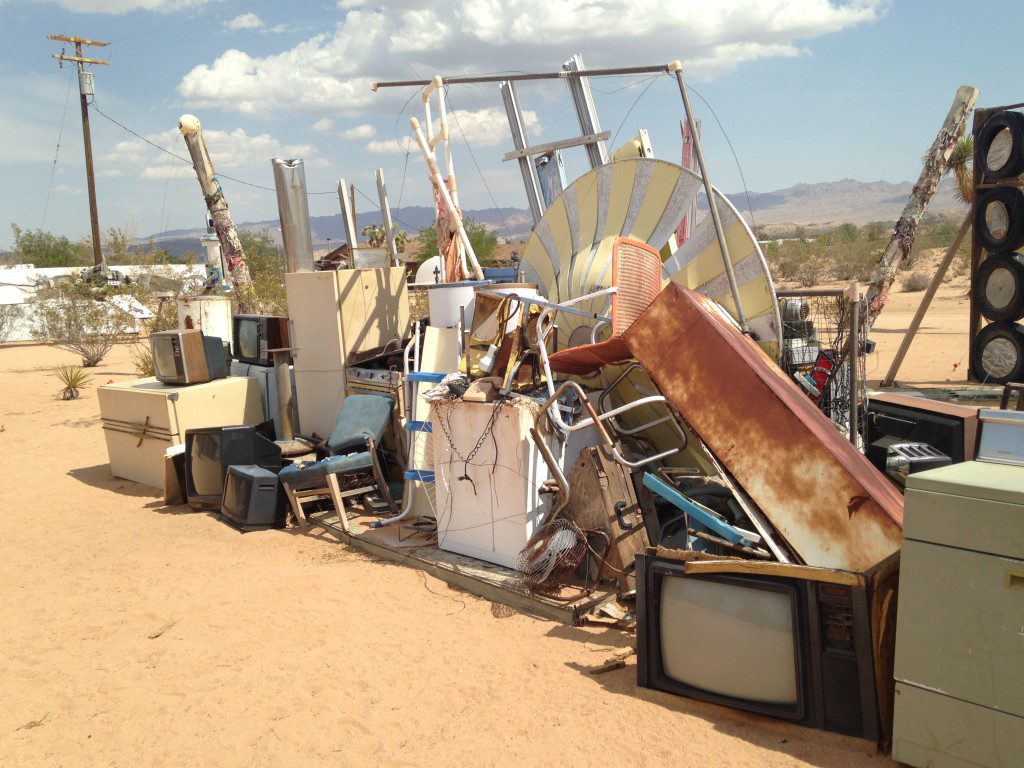 It's epic.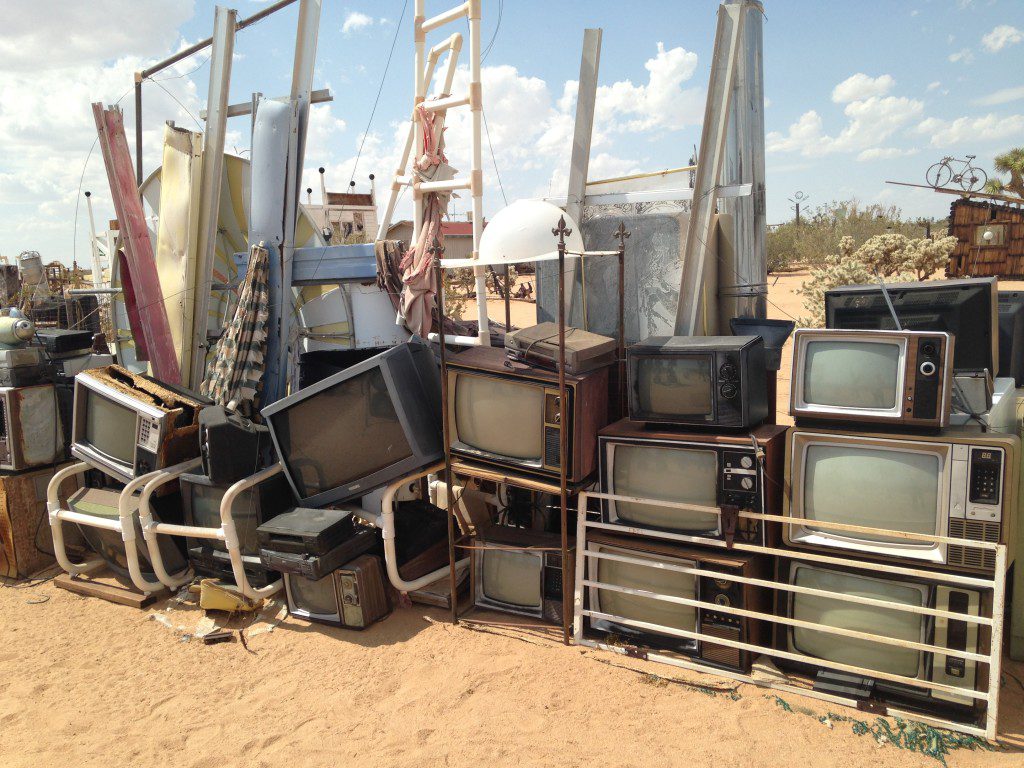 Fucking epic.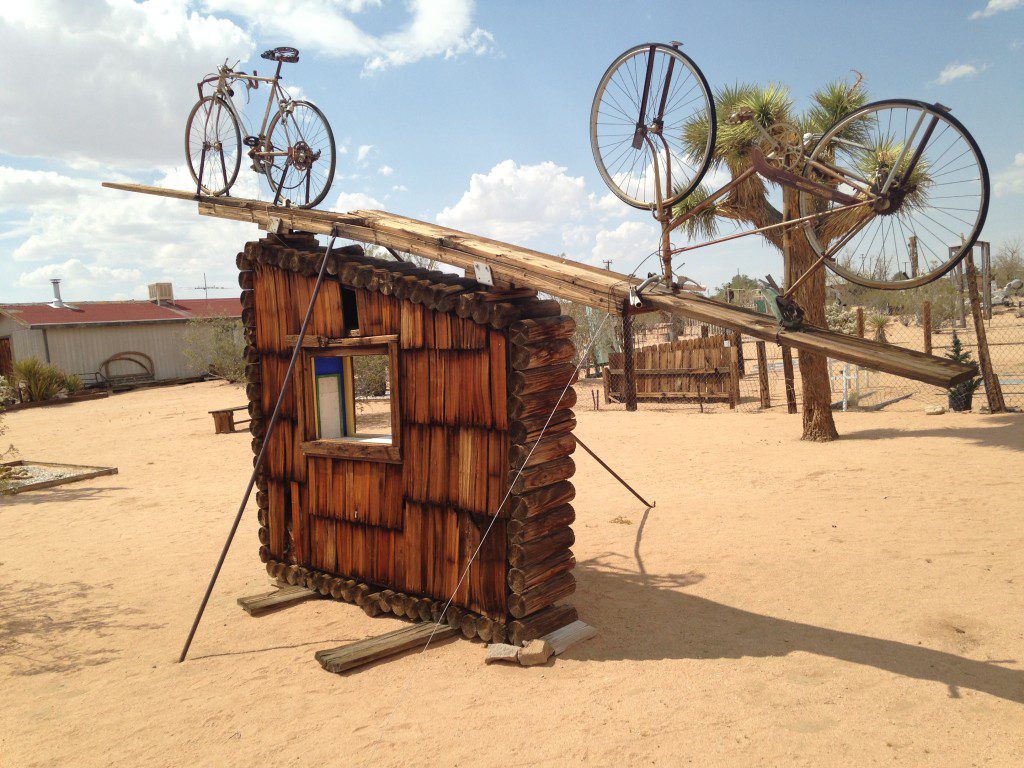 Every piece of discarded ANYTHING has been used to make these wacky sculptures. You've got used cars, barrels, sheet metal, old sinks, and broken televisions. And toilets...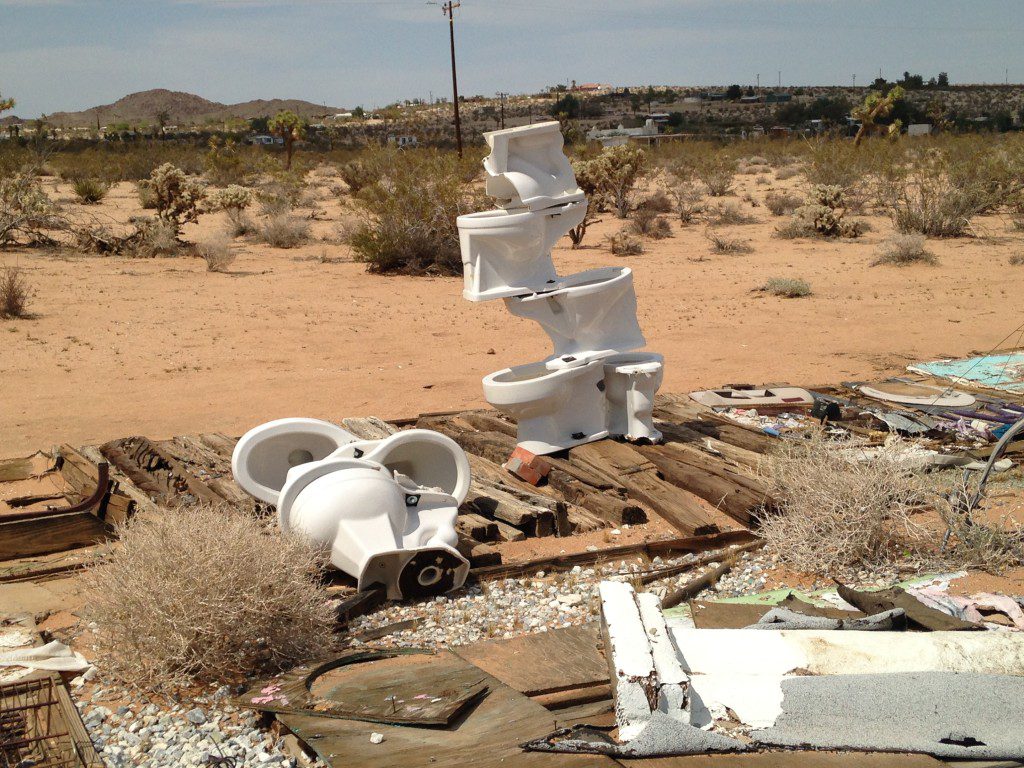 Sooo many toilets. More toilets than, well, a toilet factory. Bathroom breaks were apparently pretty sacred to Mr. Purifoy, and his homage to the porcelain goddess is nothing short of incredible (and nearly brought tears to my eyes).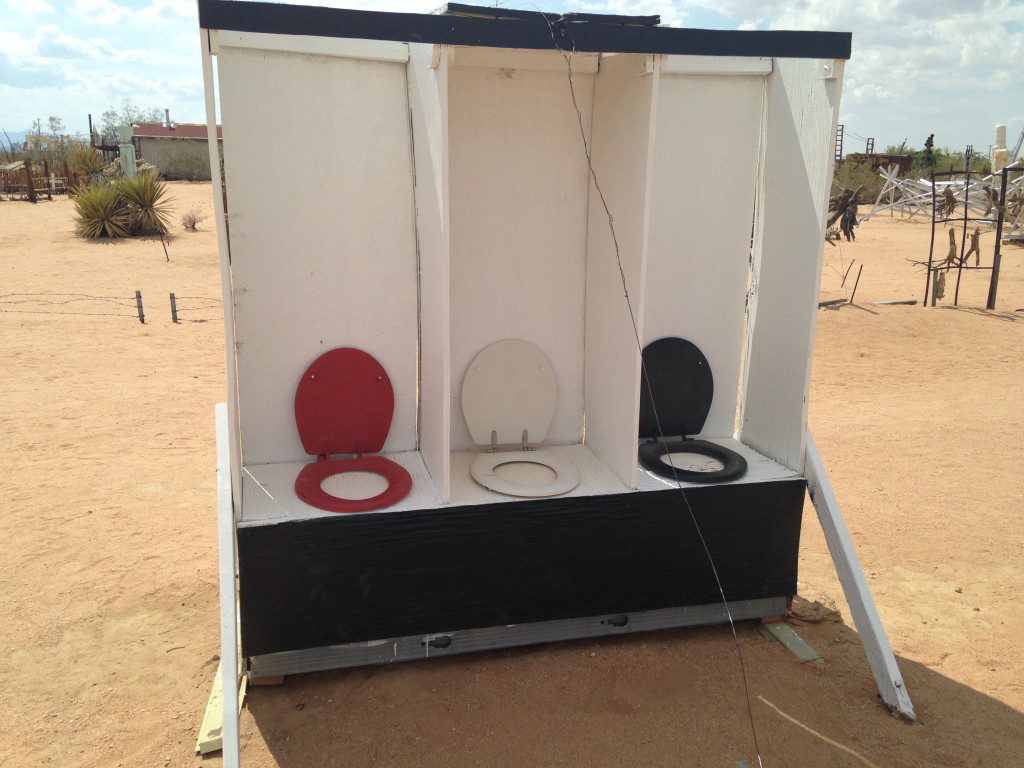 And it doesn't feel like someone just took a bunch of junk and glued it together. These sculptures are of supreme quality, and clearly the work of an artist who knew what they were doing.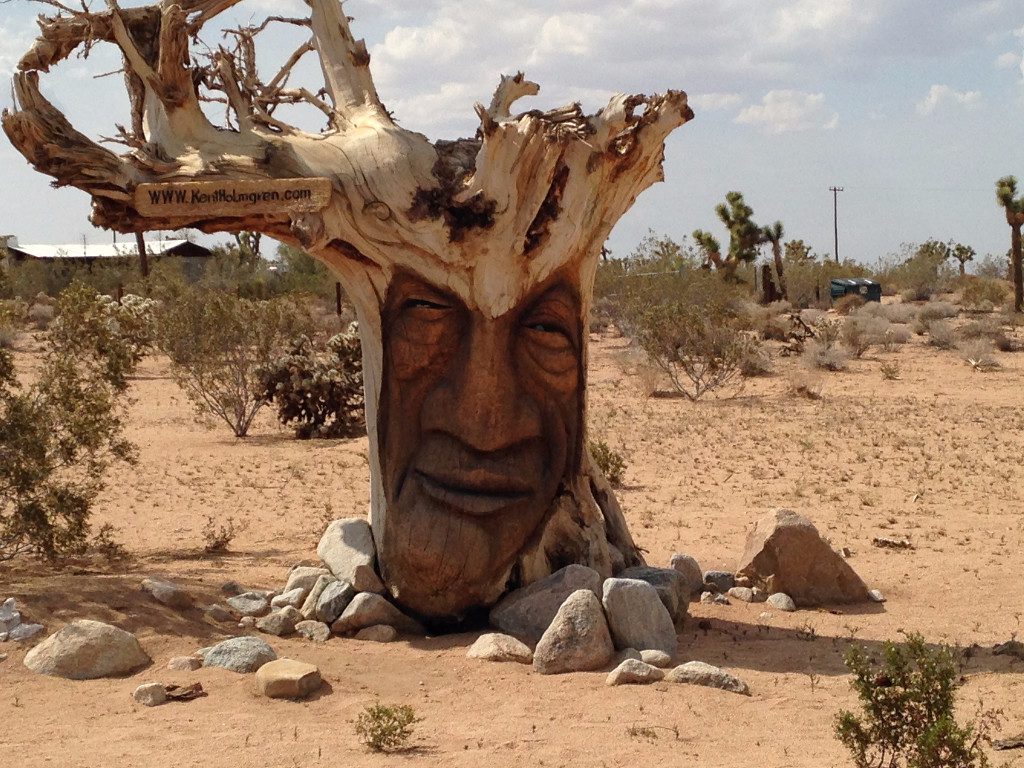 Aside from having hundreds of holy shit moments while perusing around this massive ten acres of goodness, you'll quickly notice that this is art with a purpose. With decades of life experience, Noah Purifoy's art transcends "looks pretty cool" and enters the realm of political and social commentary. So show up, let your imagination run free and you'll see it. Glorious, so glorious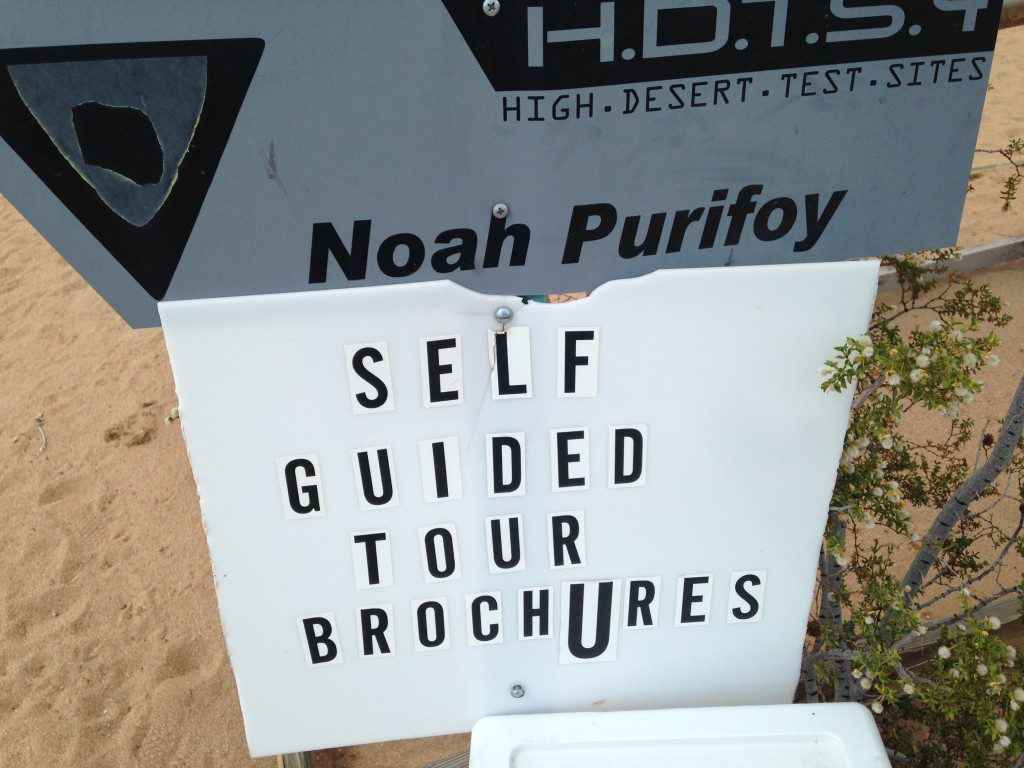 HOW THE HELL DID THIS HAPPEN?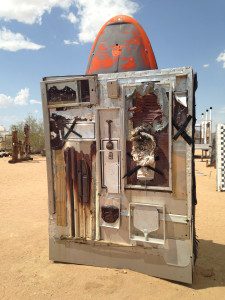 Born in Alabama in 1917, and long before Joshua Tree came calling, Noah started his illustrious art career teaching High-school students in the area. He would later go on to earn a master's degree from Clark Atlanta University, before joining the Navy and being deployed during WWII.
After the war, Purifoy found his way to Los Angeles where he was chosen to become the first director of the Watts Towers Art Center, a role that would deepen his understanding of art, sculpting and culture on the West Coast. As the years went on, Noah would rack up some pretty impressive creds around the city: becoming a founding member of the California Arts Council, gaining art degrees and traveling around with numerous high level exhibits.
Like many artists before him, Noah was forced to leave Los Angeles in 1989 (at age 72) due to the rising cost of living and having little to no money to his name. He'd ultimately find his way to Joshua tree, 140 miles East of LA, where ten acres of desert canvas waited for him to create what would become his life's masterpiece.
Combing through swap meets, recycling plants and bartering with locals, Noah began collecting the trash that would become the base for his 50+ desert sculptures.
He worked solo for over a decade, building incessantly with little to no assistance, until becoming wheelchair bound in 1999. With assistance from some friends during his last years, Noah continued to create art, until his death in 2004.
noah purifoy's desert art garden