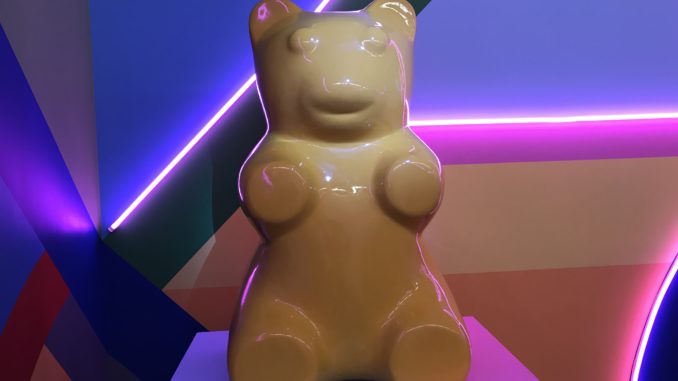 I don't normally cover the trendy world of pop-up shops/limited time events, but will always make exceptions when it comes to unique collections whose concept revolves around consuming and/or gawking at cold, edible treats. Welcome to the LA's newest "It" place, the aptly named Museum of Ice Cream!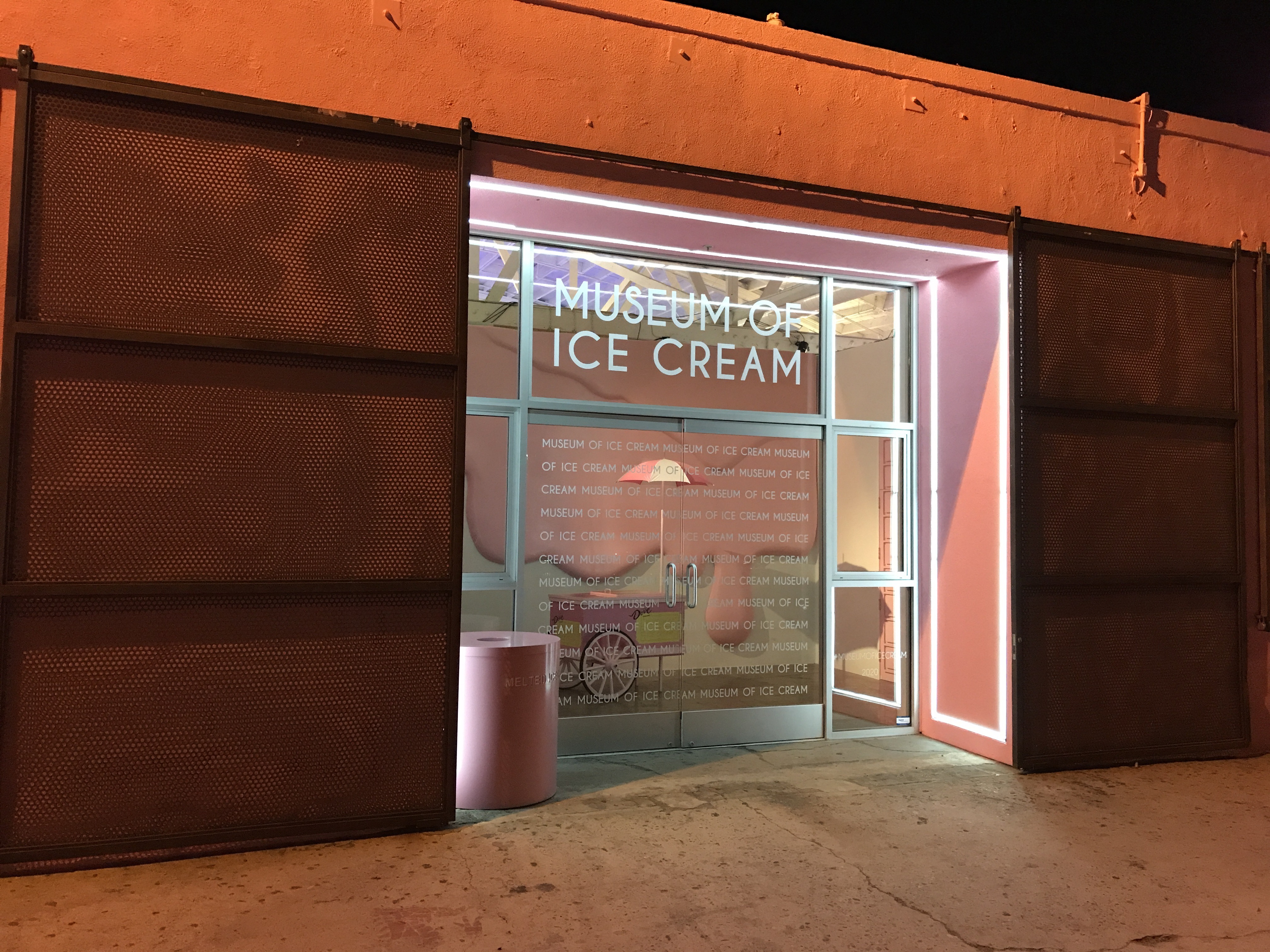 An Instagrammers paradise (and a diabetics nightmare) this multi-themed homage to frozen pudding has been selling out fast, gaining celebrity followings and supplying giddy attendees with "I've been there...and you haven't?" bragging rights over the last few months. And with no closing date in sight ($$ talks kiddos, and the MOIC is currently printing it) she might be with us for a while.
So, where does the journey to frozen bliss initially begin? Like all "cool" pop-up events, we find ourselves in an abandoned alleyway behind a factory in downtown LA's trendy arts district.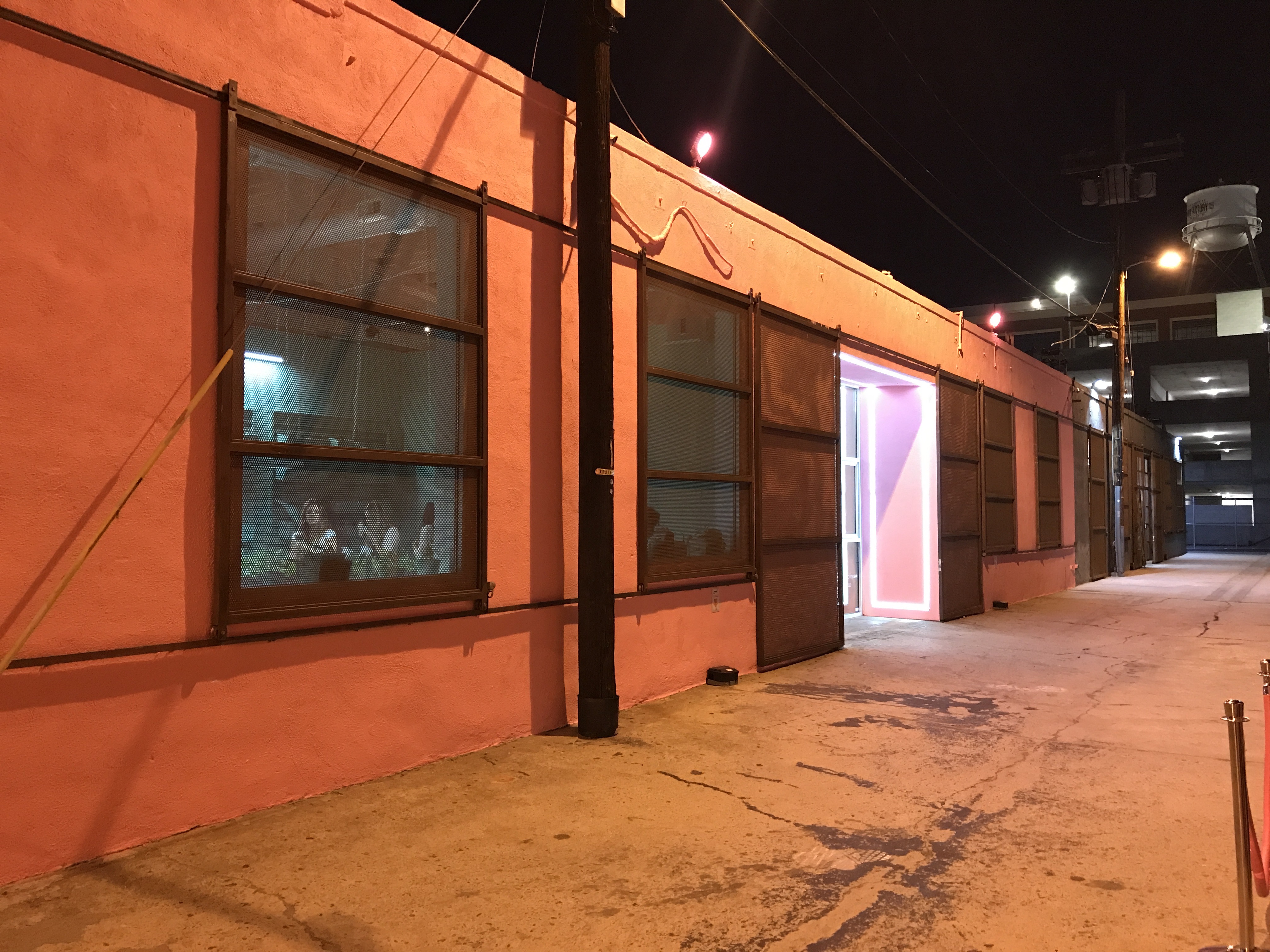 It is here where bearded hipsters and excited scenesters align a dingy wall, salivating-- well, they're more akin to staring at their phones and doing a location check-in on facebook than actually drooling on their clothes-- at the fact that they'll soon be inside what promises to be an icy wonderland. Ravenous and wide-eyed, the whole spectacle outside the museum is like a deleted scene from Willy Wonka, but with the promise of brain freezes.
After a group "bonding experience" that includes screaming out your favorite ice cream flavor, in sync (3x!) and waiting for the human mass in front of you to disappear into the shadows, you're told the immortal line: "Take as many photos as you want, and pleaseeeeeee post on social!" Wait a minute? is this spectacle for the love of ice cream or social media? Who gives a shit, let's enter.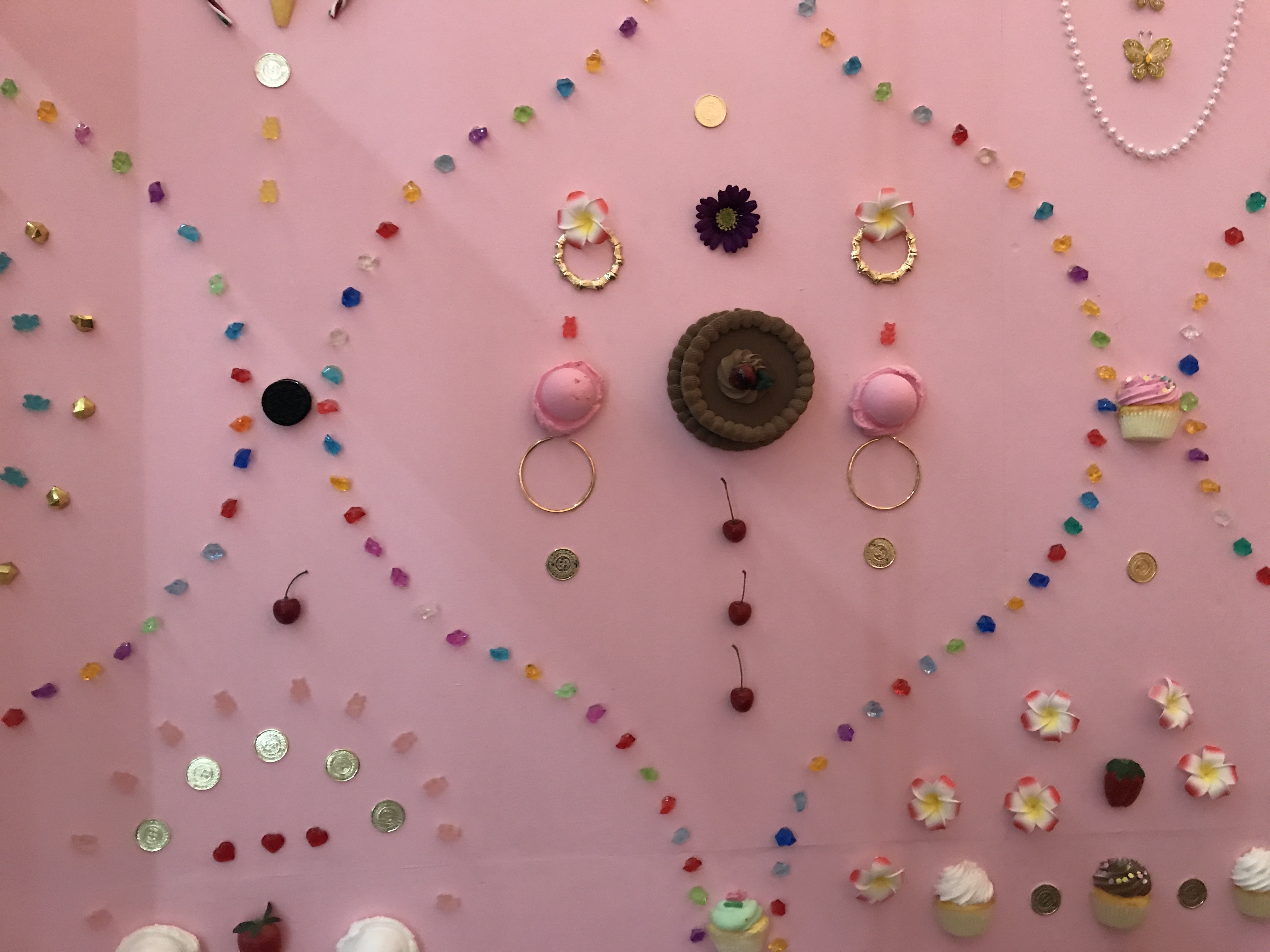 Things start off a little perplexing, as you're guided through some rules/exposition by Seth Rogen (yes, THE Seth Rogen...he apparently loves ice cream) after picking up the "ice cream hotline" on a fake rotary phone. Very charming indeed, and makes me want to want 'Pineapple Express' asap.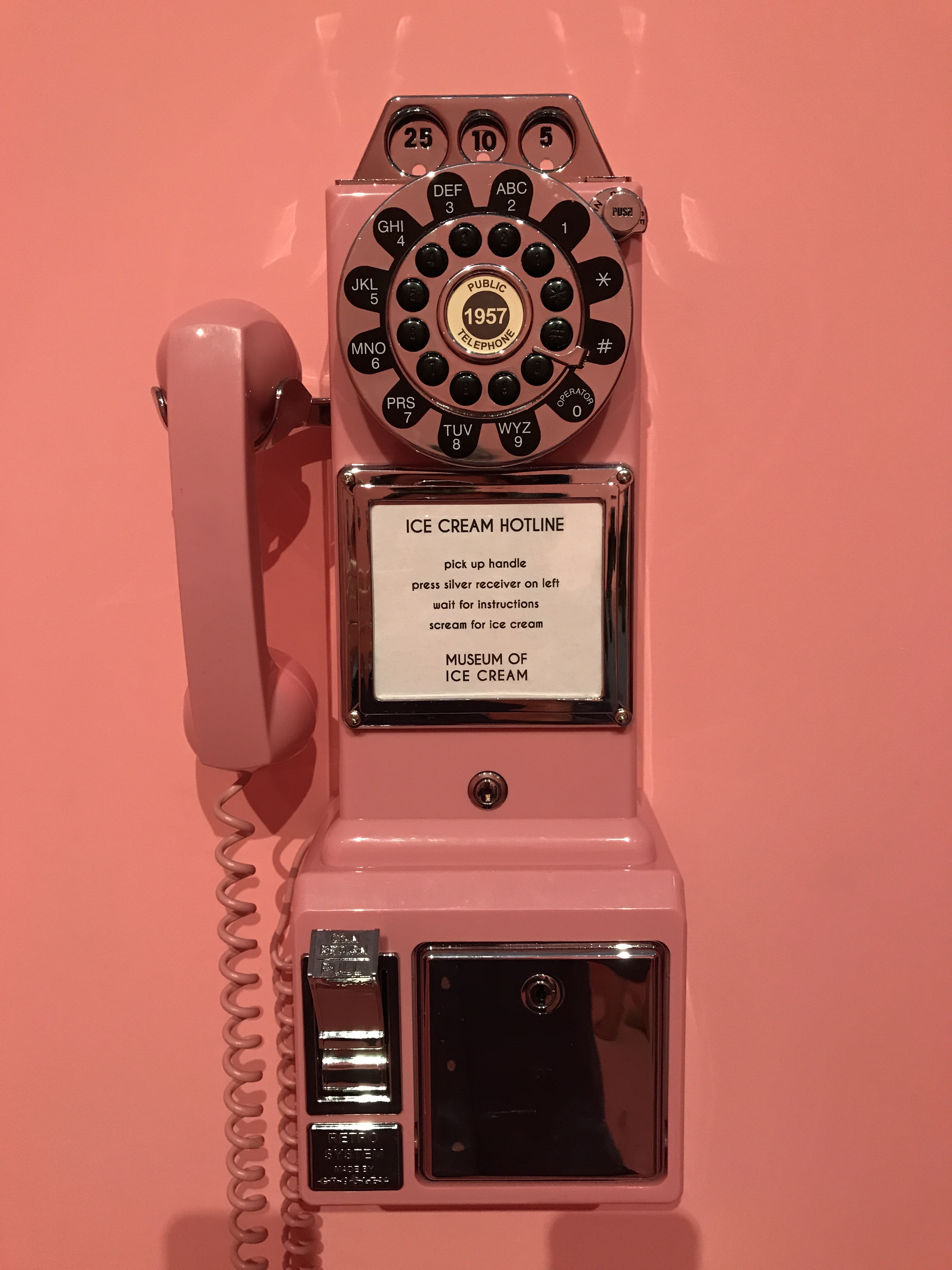 Once you're all pumped up and ready to move, it's onward to room one, whose theme is a surreal blend of Hollywood and...well...ice cream!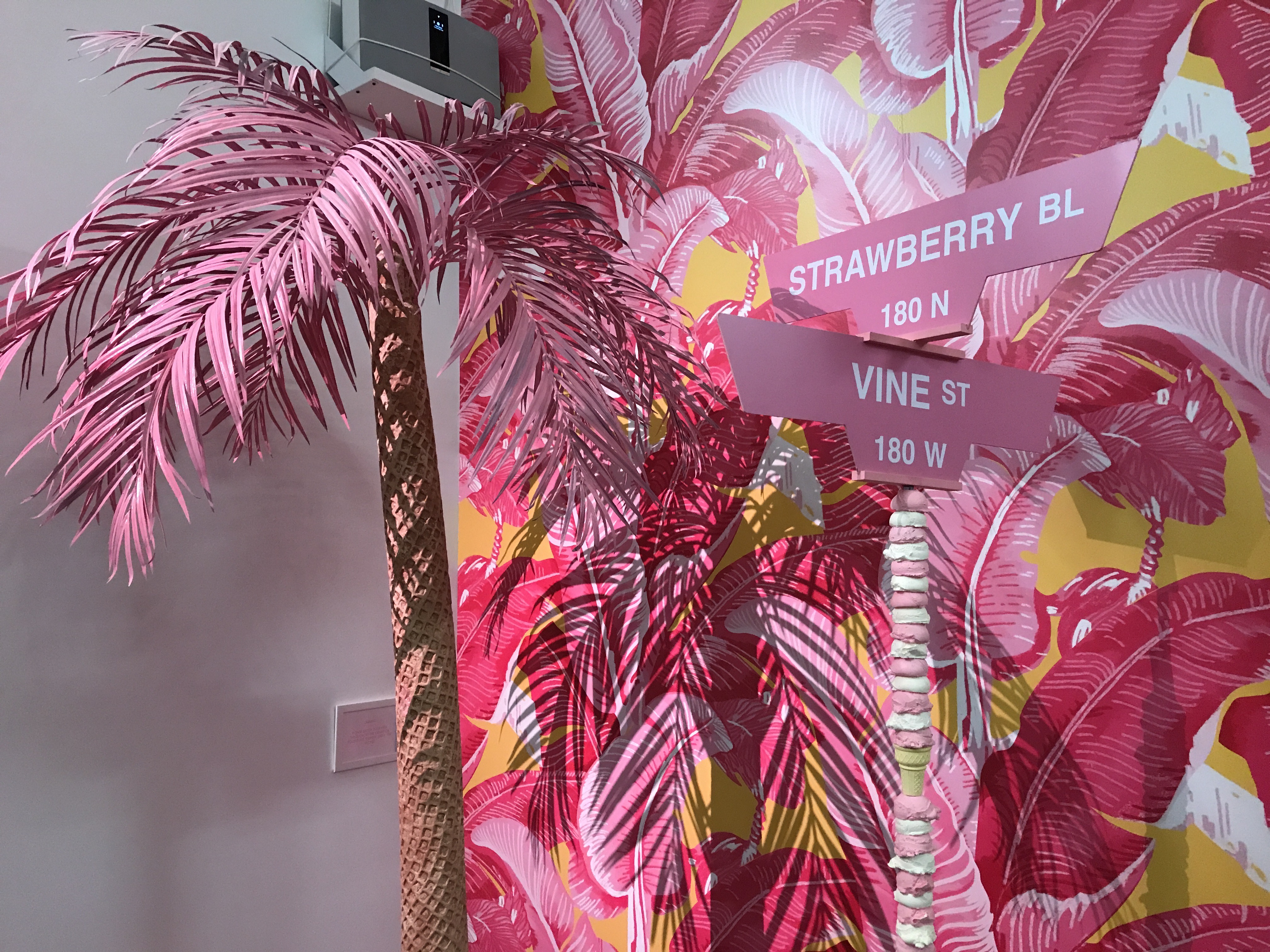 Ahhh, and what do we have here on the ground of the warped Hollywood before us? PUNS! Delicious, delectable and totally ridiculous ice cream-related puns! puns which completely monopolize the floor you walk on. It's as if they took the depressing shitstorm that's the real Hollywood, CA and applied the superhappyfun! filter to create a colorful good time. It also smells a lot nicer than the streets of Hollywood, but I guess they don't actually make urine and desperation flavored ice cream.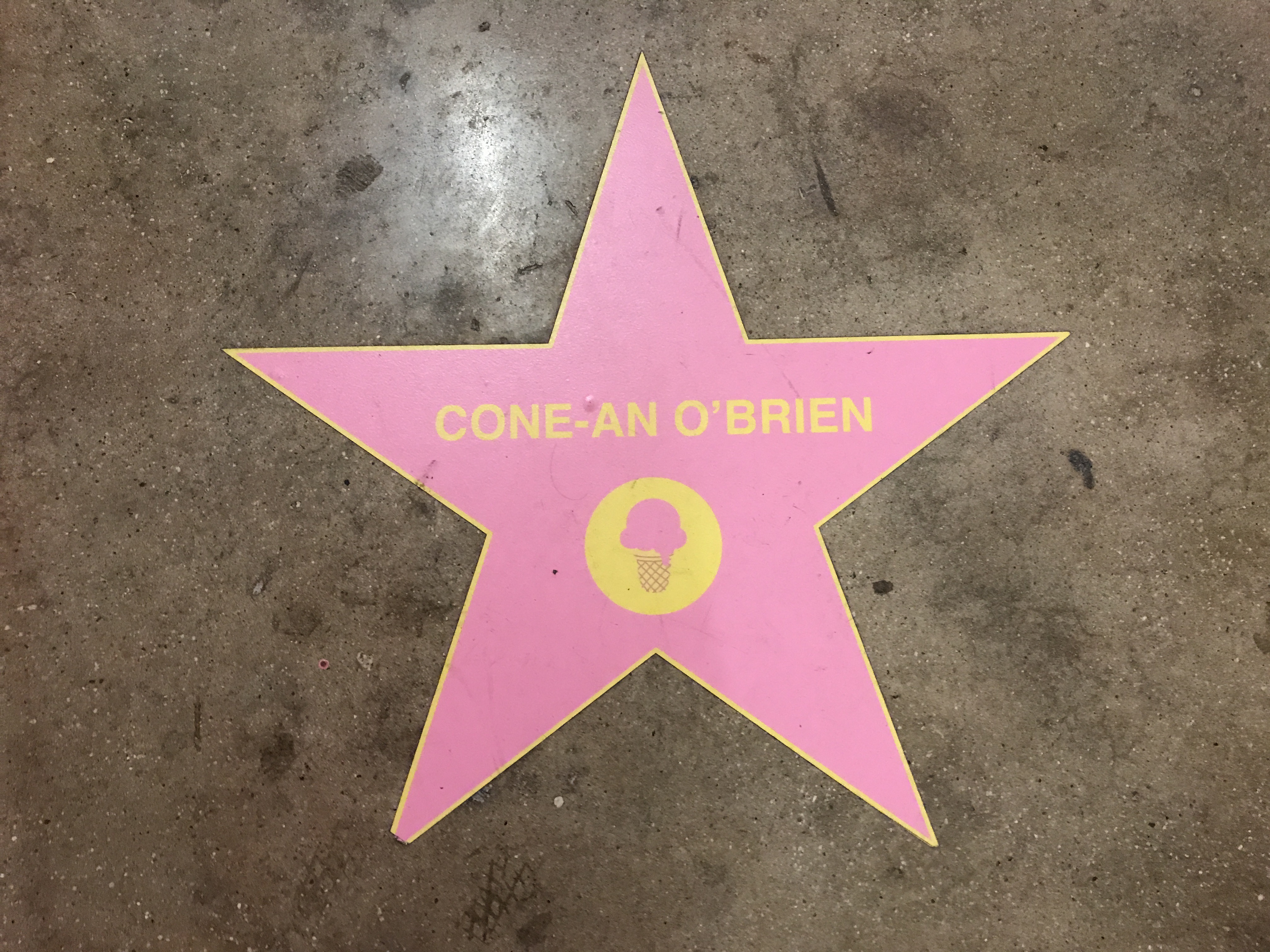 While I'm partial to the pun room-- Dwayne "The Rocky Road" Johnson, anyone?-- it wasn't until quad number two where the museum really starts to live up to its reputation as LA's current king of the gram. Here, you'll come across the banana room which, as it sounds, is filled with radiant, plastic bananas of various colors.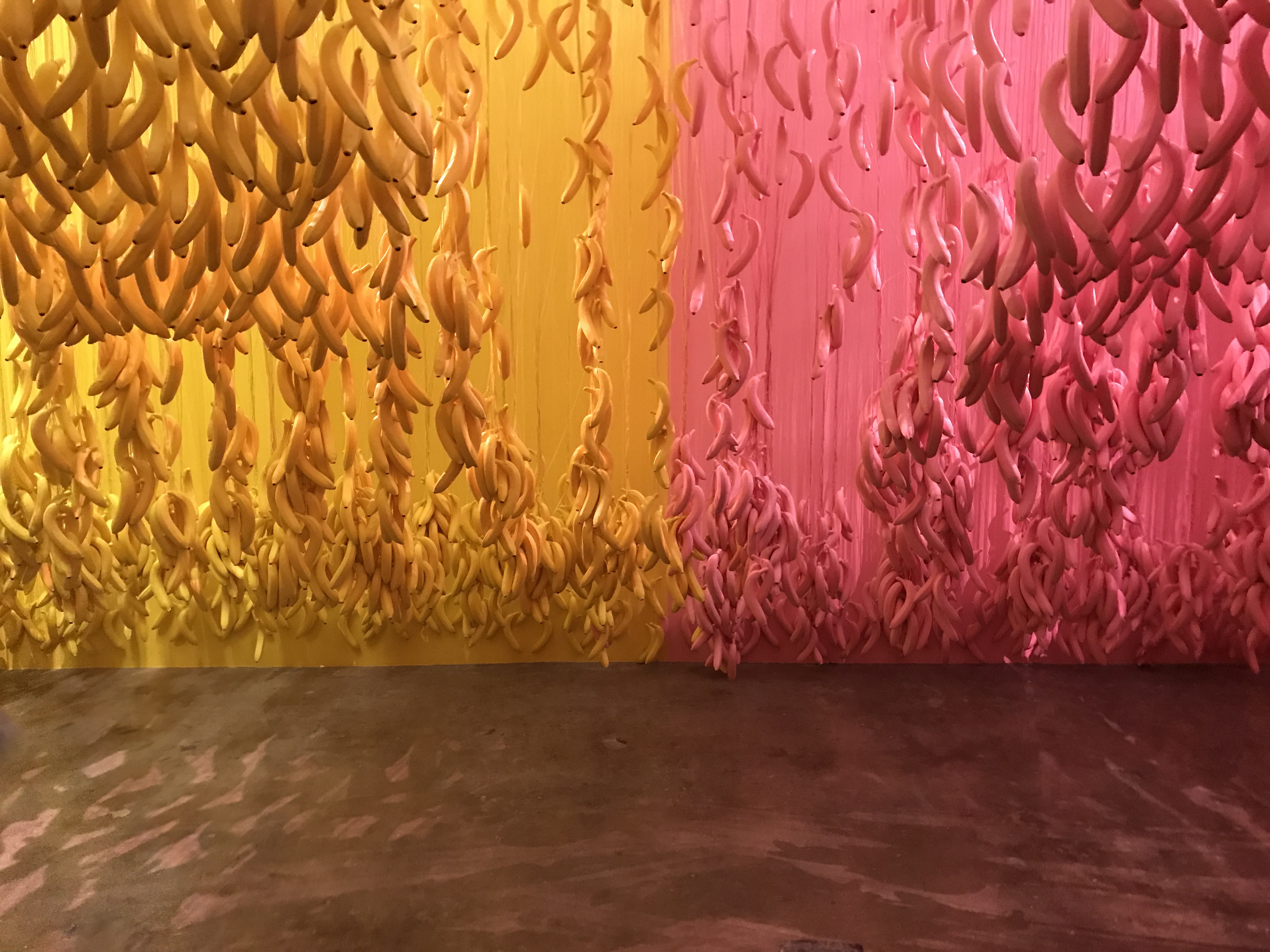 And this is also where you'll find popular photo opportunity number one: the infamous banana swing. Fix your hair, get your damn phones out, wait in line and click away. How will they ever know you were here if you don't selfie it up on a goddamn swing surrounded by bananas?!?!!?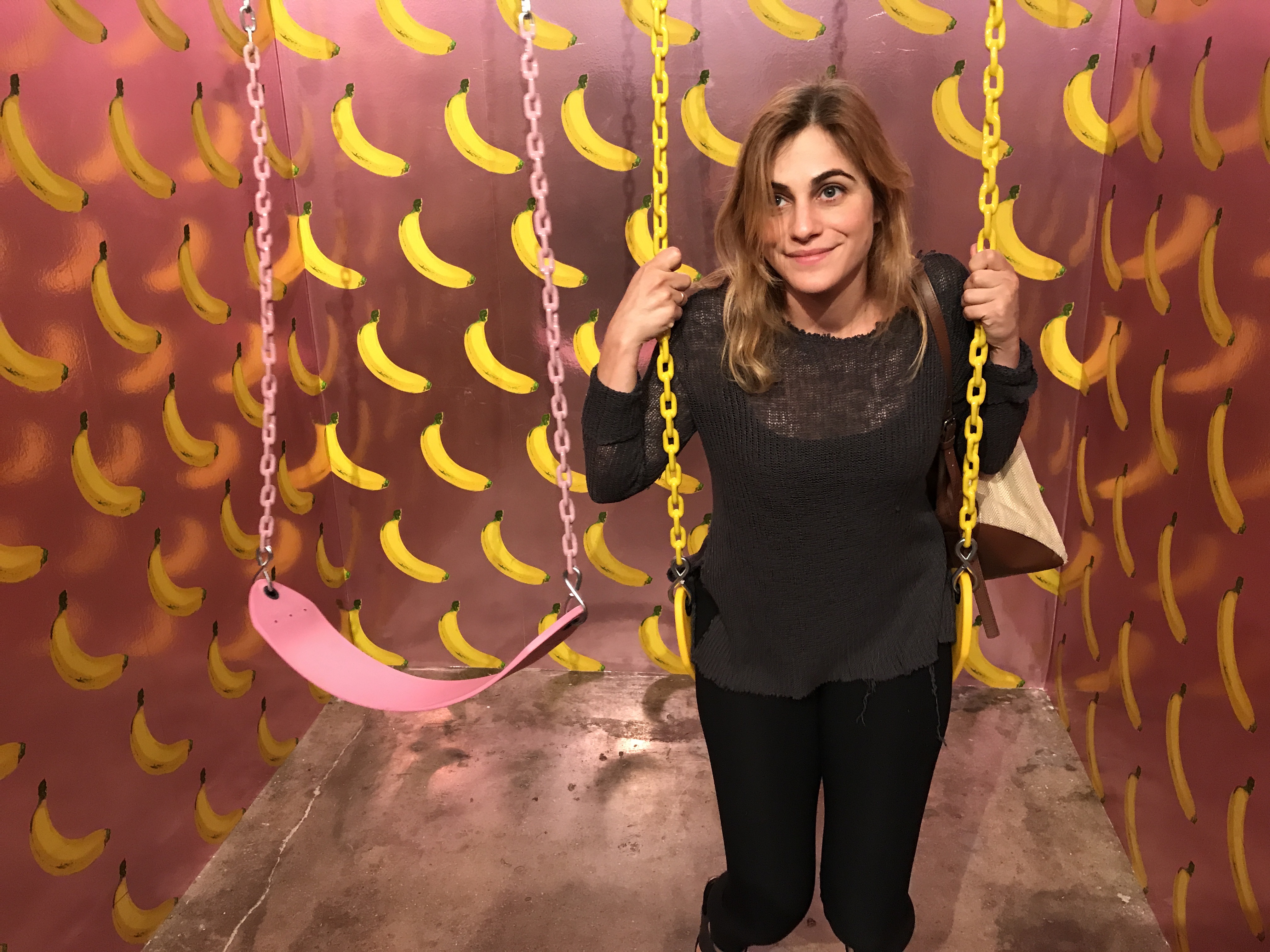 Then things take a mellow turn as you find yourself surrounded by mint plants in a quite room with a greenhouse aesthetic. With its low-key demeanor, this place is quite subdued compared to the others-- but I guess the flurry of people feverishly uploading their banana swing photos needed a quick break before coming back to reality. I liked this room; it feels nice.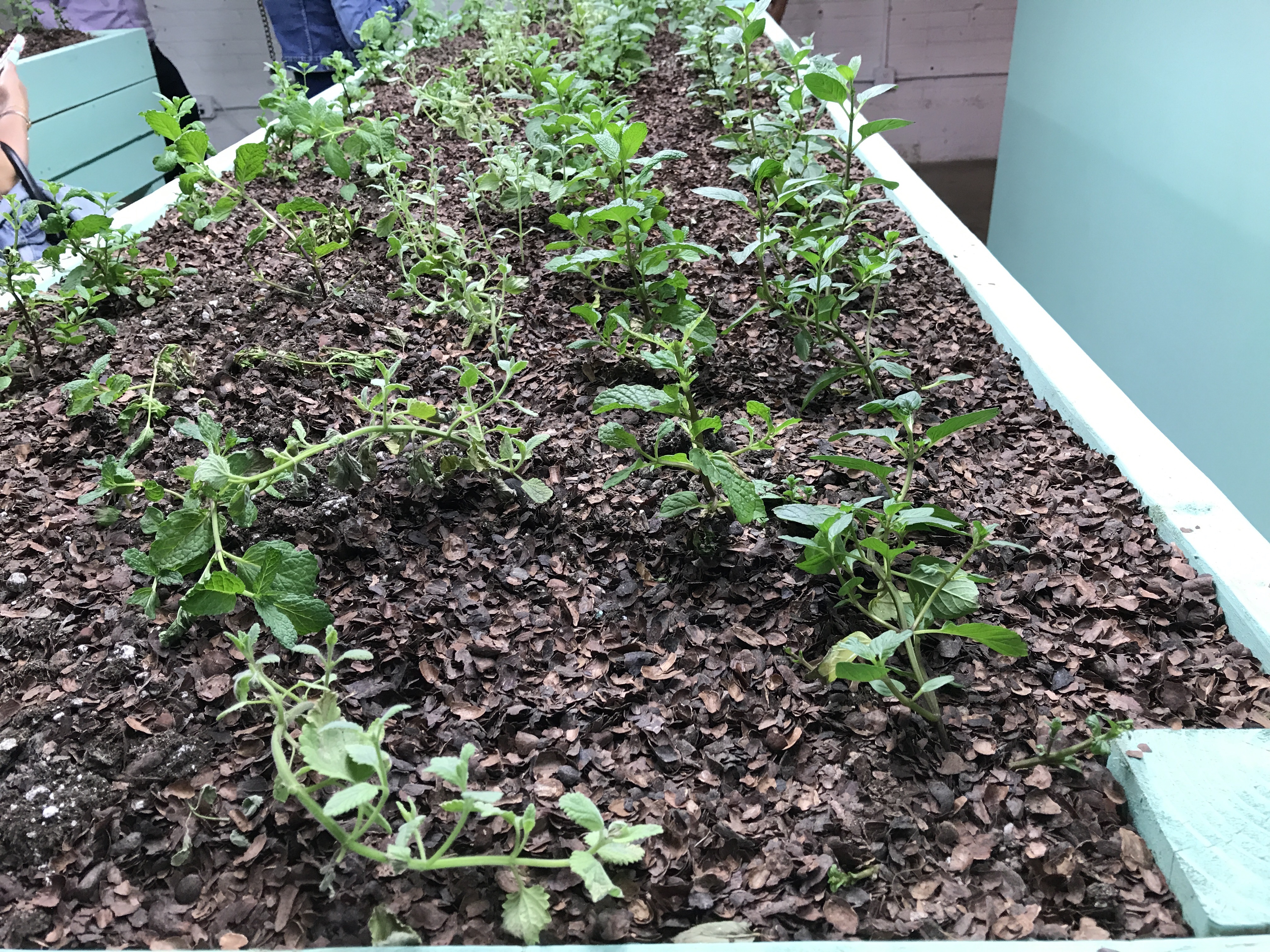 Lots of colorful neon and giant plastic gummy bears follow our minty fresh trip. Lots of good photo opps with this one.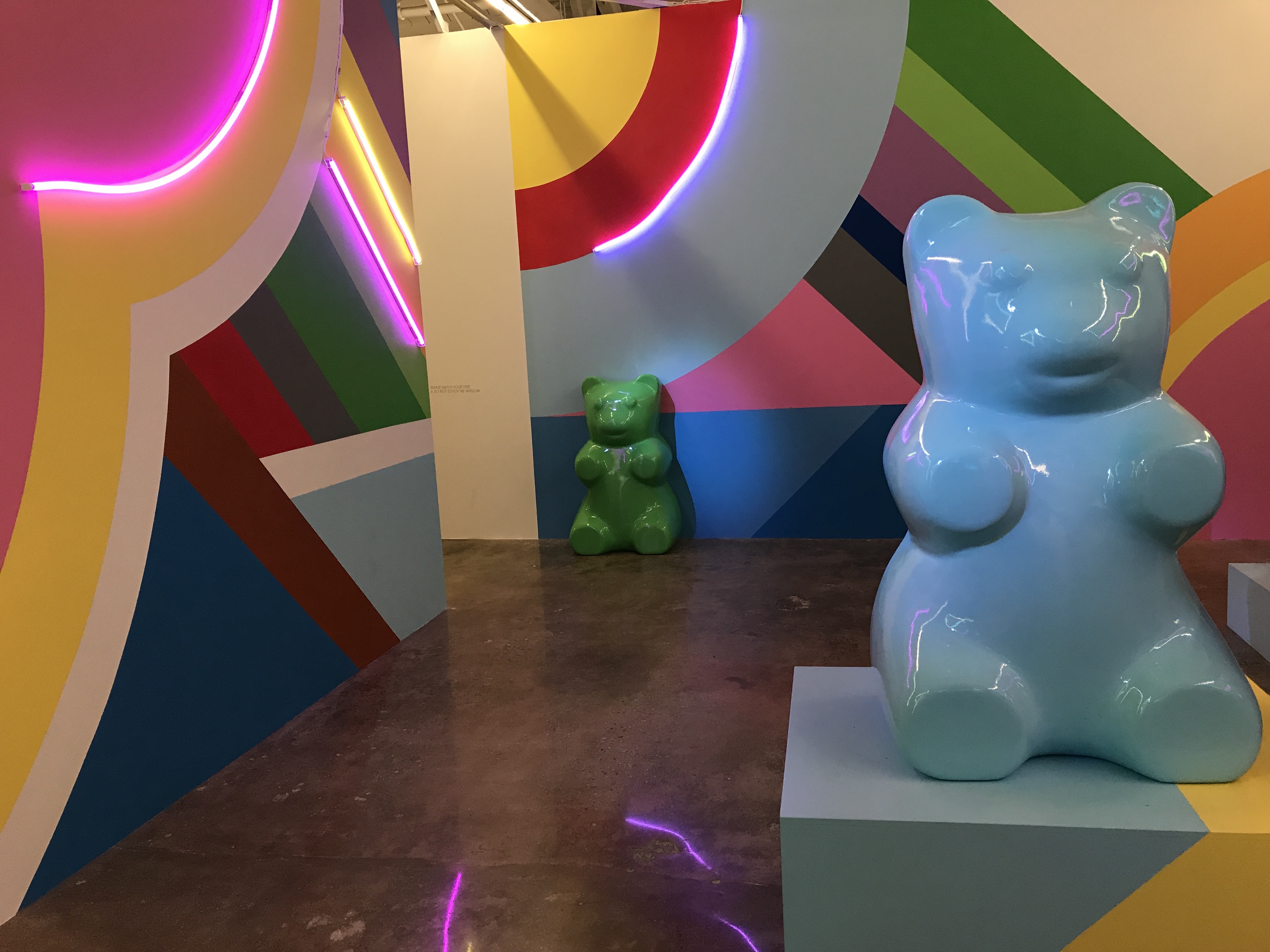 Then we take a stroll through "gallery row" a place where they keep the pristine and priceless pieces of dessert artwork.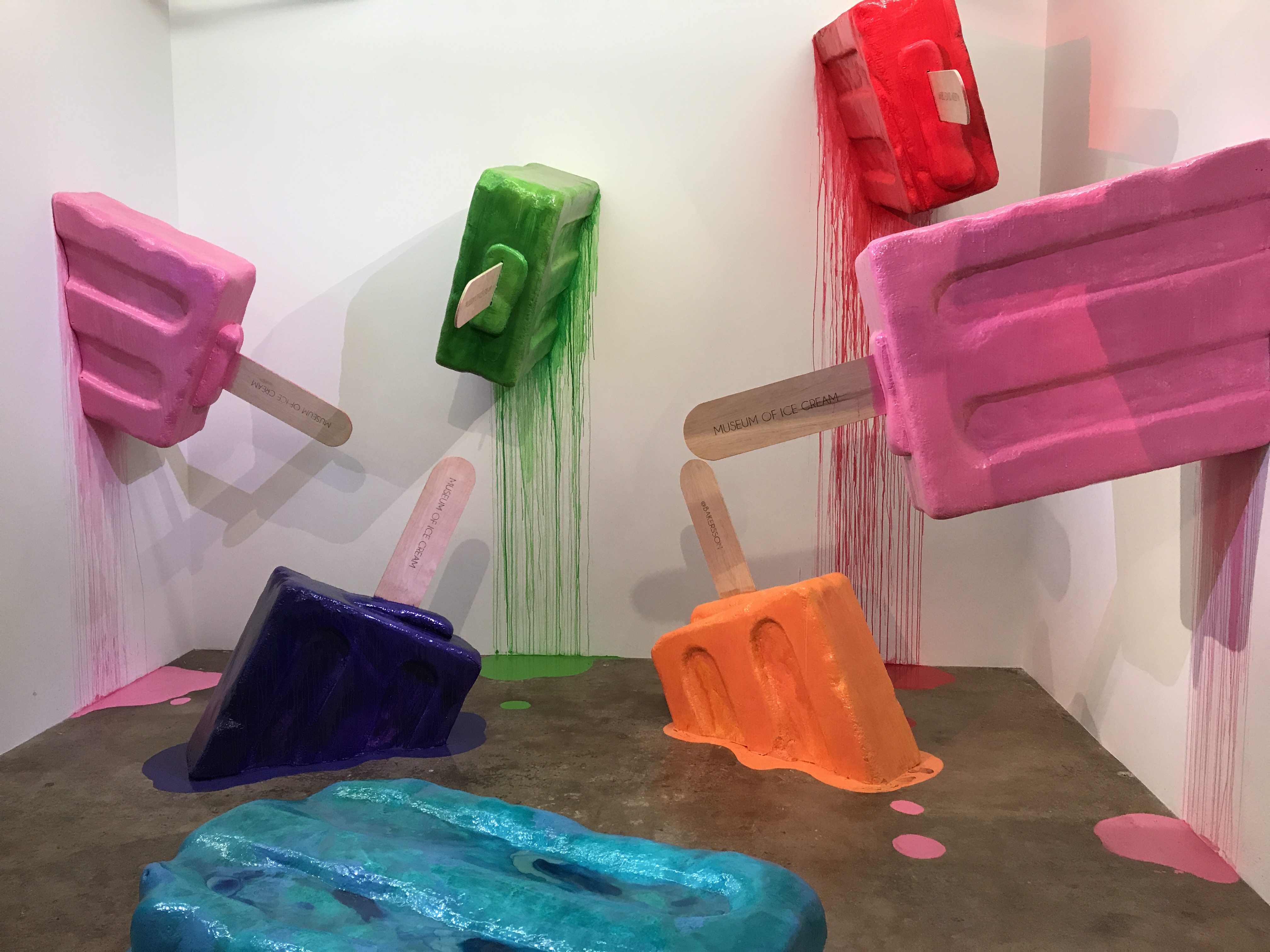 Warhol, eat your heart out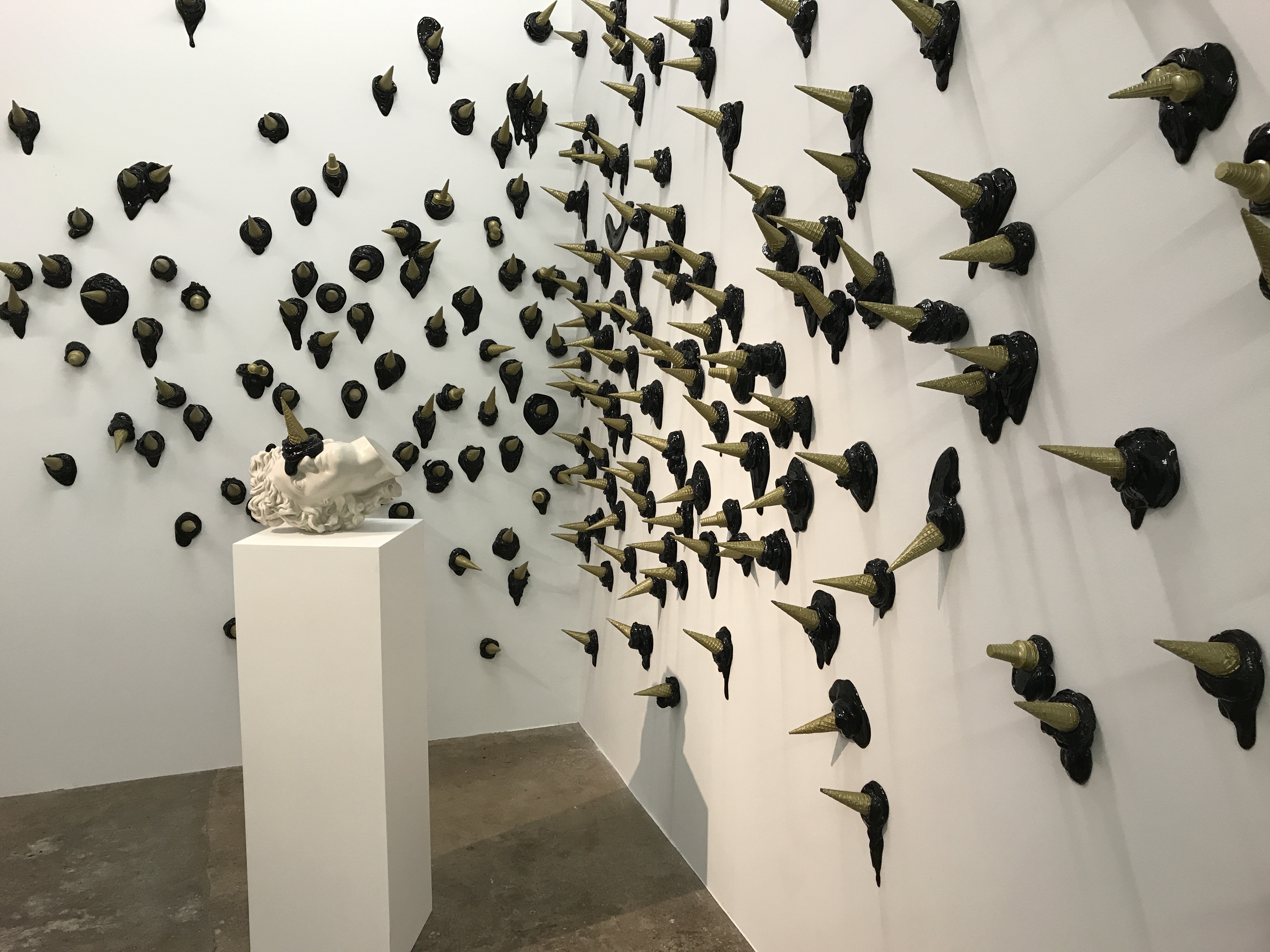 And after all of that "culture", we've finally made it to the most instagrammable moment of them all; the moment we've all been waiting for, the reason God put the Ice Cream Museum on this green earth-- the opportunity to bathe in millions of fake, multi-colored sprinkles. And yes, it's as surreal and strange as it sounds.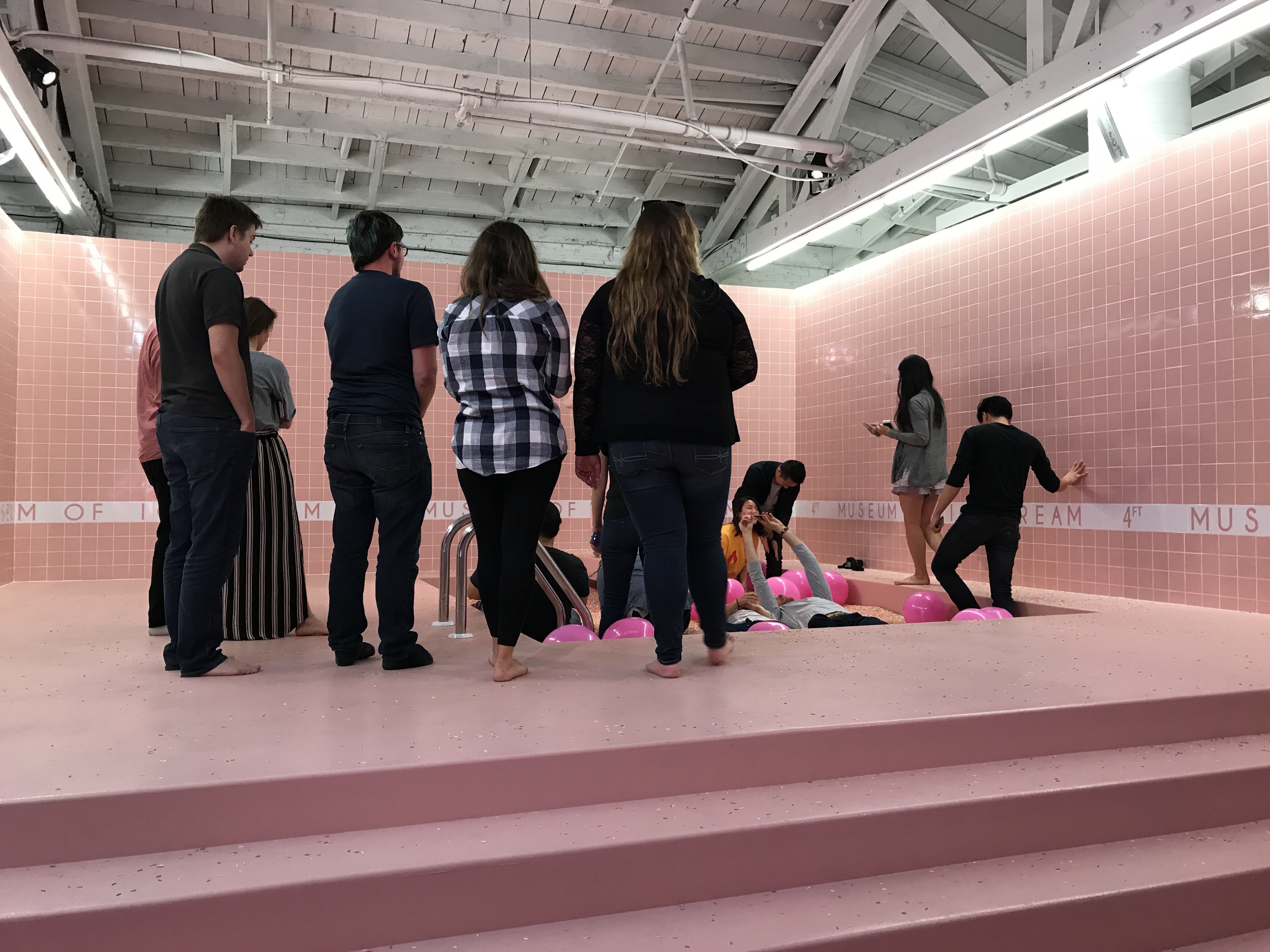 So, after finally experiencing it myself, here's a little breakdown of the scene at the museum's most infamous attraction: You've got a group of grown-ups-- fully clothed and overjoyed, diving, swimming in sprinkles and taking as many photos as 2 minutes (you're timed here) will allow. We're all kids again, but armed with iphones and elevated narcissism!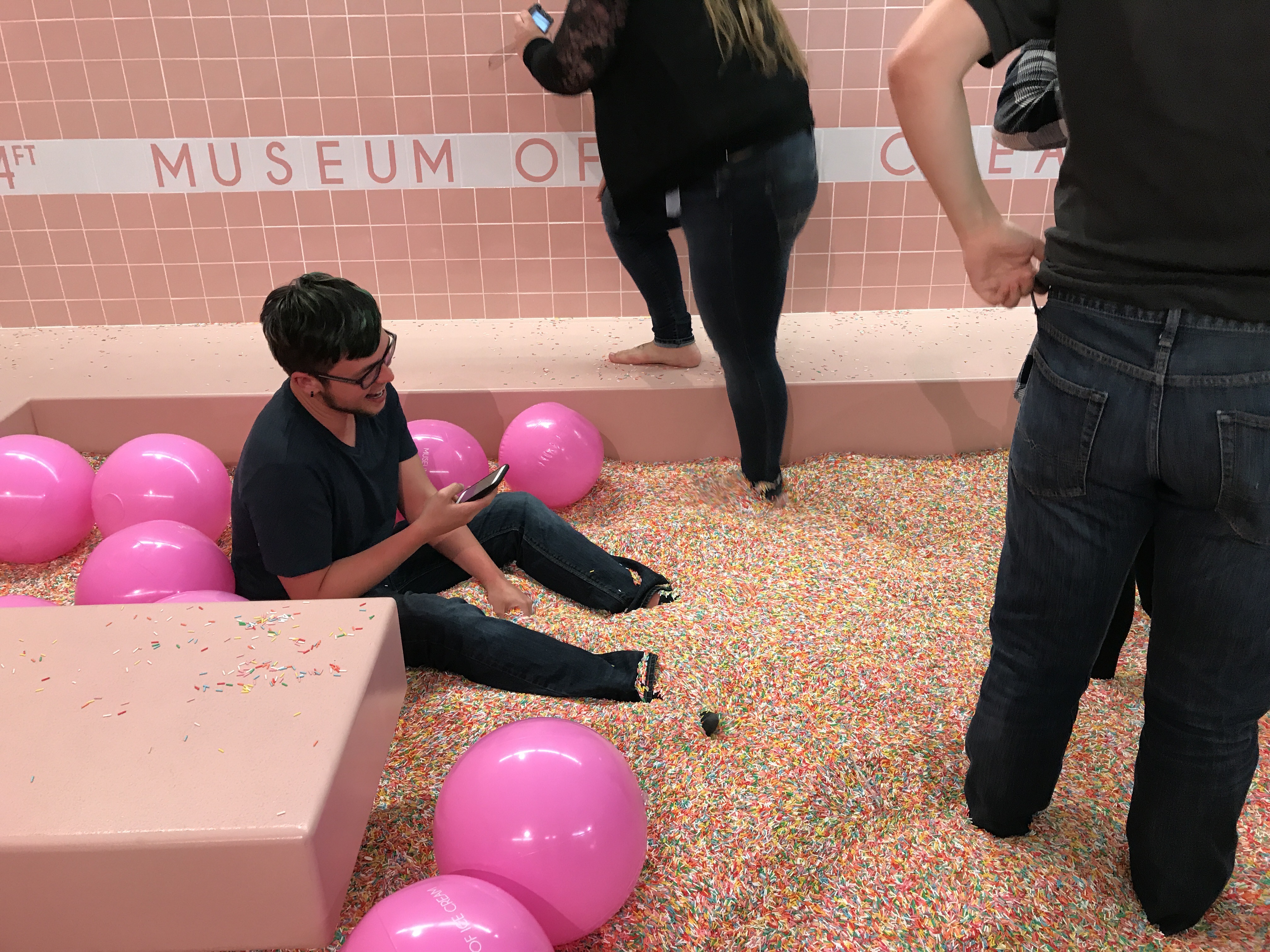 Also, there's this dude, who I'll brand "Sweepy McGee" or hipster janitor--  casually cleaning up sprinkle remnants as each museumgoer laughs their balls off. It's truly like something out of a David Lynch Movie.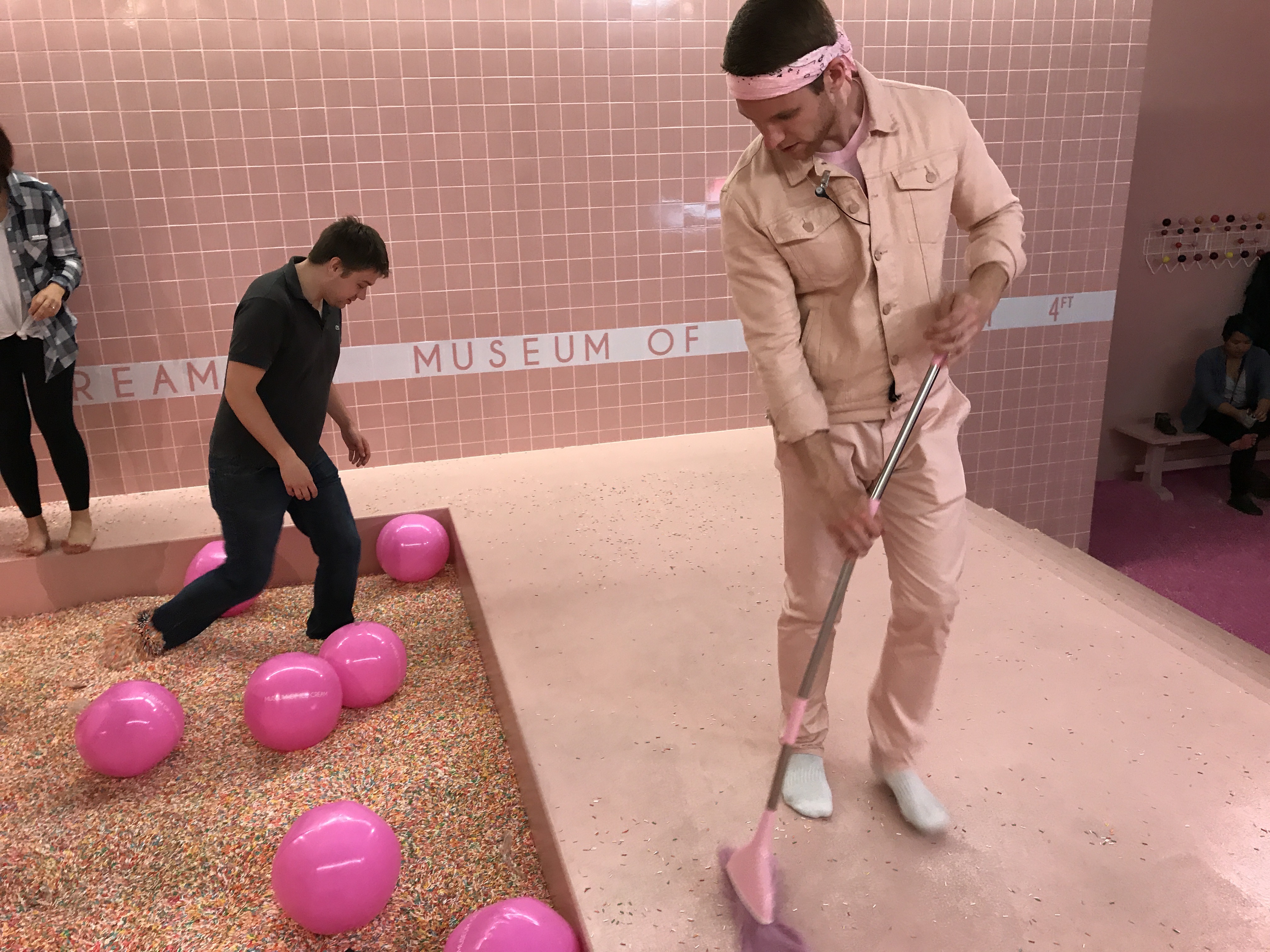 And finish the day off with a goodbye photo (do you FINALLY see the trend here) perched upon a giant fake ice cream sandwich. I'd call this the metaphorical "cherry on top" of a successful journey through the frozen tundra of iced cream.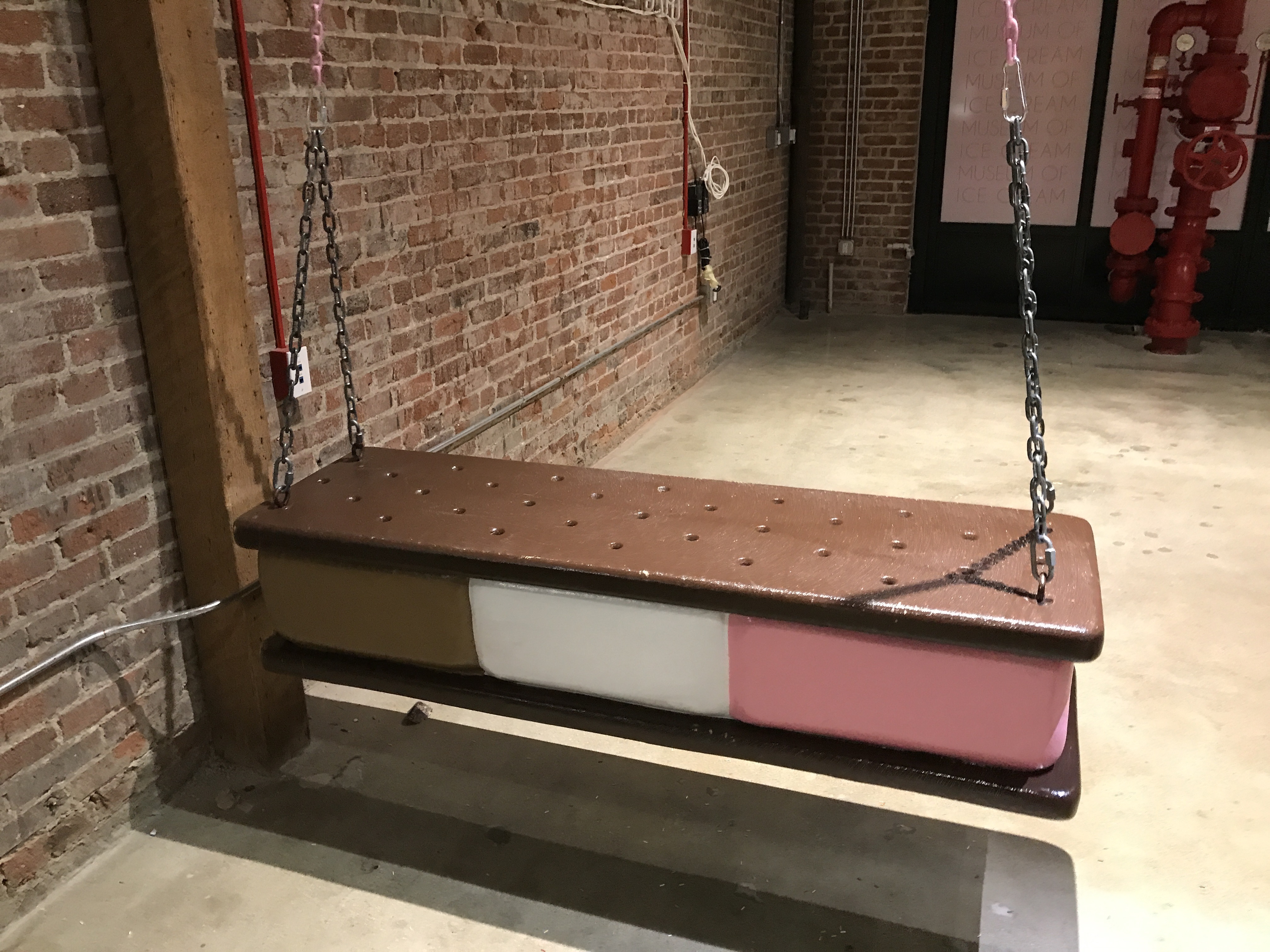 The $30 ticket might be a little steep, but you can't put a price tag on colorful photos bragging rights in this day and age.