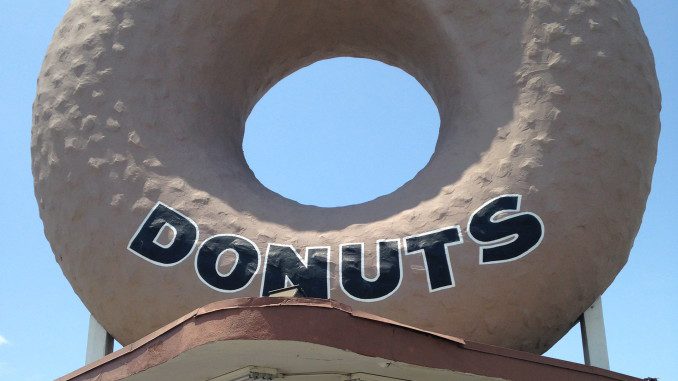 LA symbols don't get much bigger, diabetic or more tasty than this.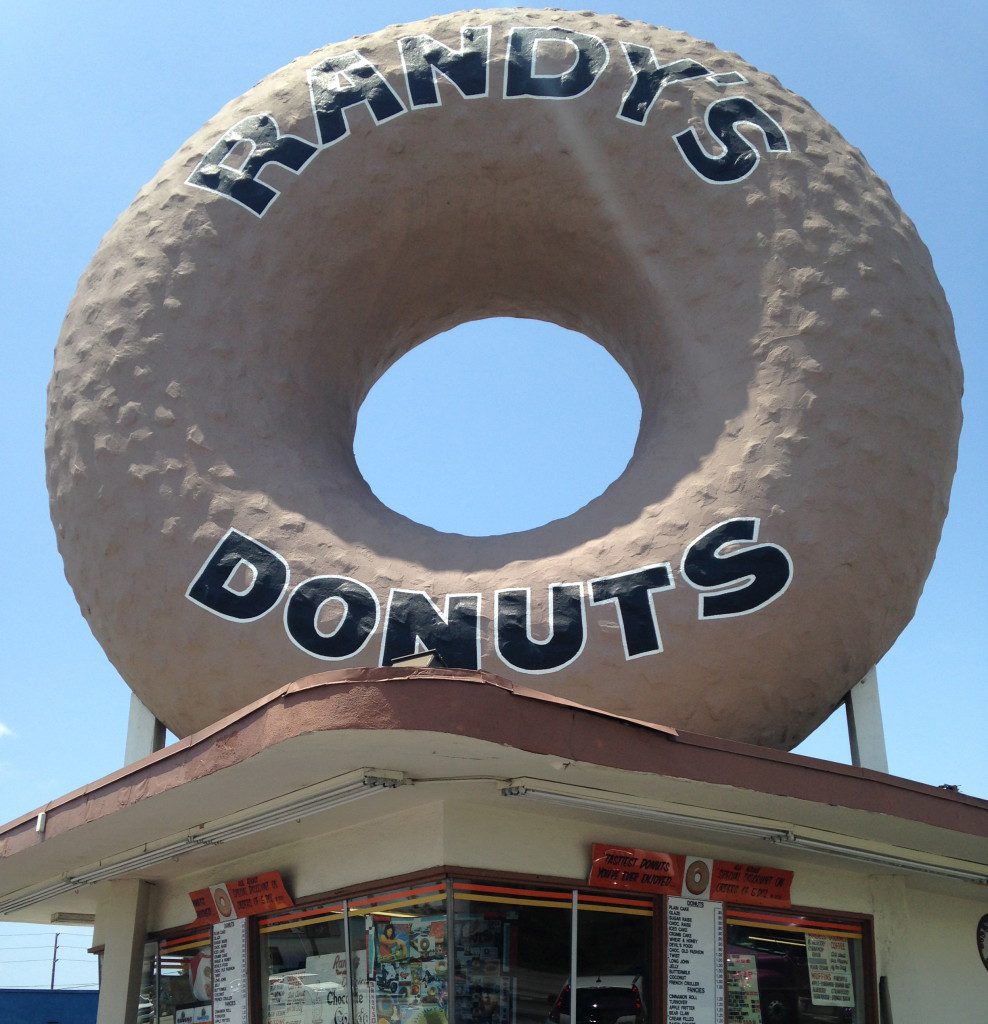 Located right near LAX airport, I'd put the enormous donut that engulfs Randy's in the top 5 list of most iconic LA locations; maybe ranking it up there with the Hollywood sign, Grauman's Chinese Theatre, or  Jumbo's Clown Room. Bold claim, but thus is the truth.
The massive concrete donut itself is truly a glorious sight to see: Golden brown, perfectly round and flawlessly balanced on top of Randy's small donut slanging shack. 
You might come by and not even want a sugary treat, but I guarantee the radiant light beaming from its center will have you ordering something in no time. It's just so hypnotic and wonderful to a see such beauty raised into the heavens.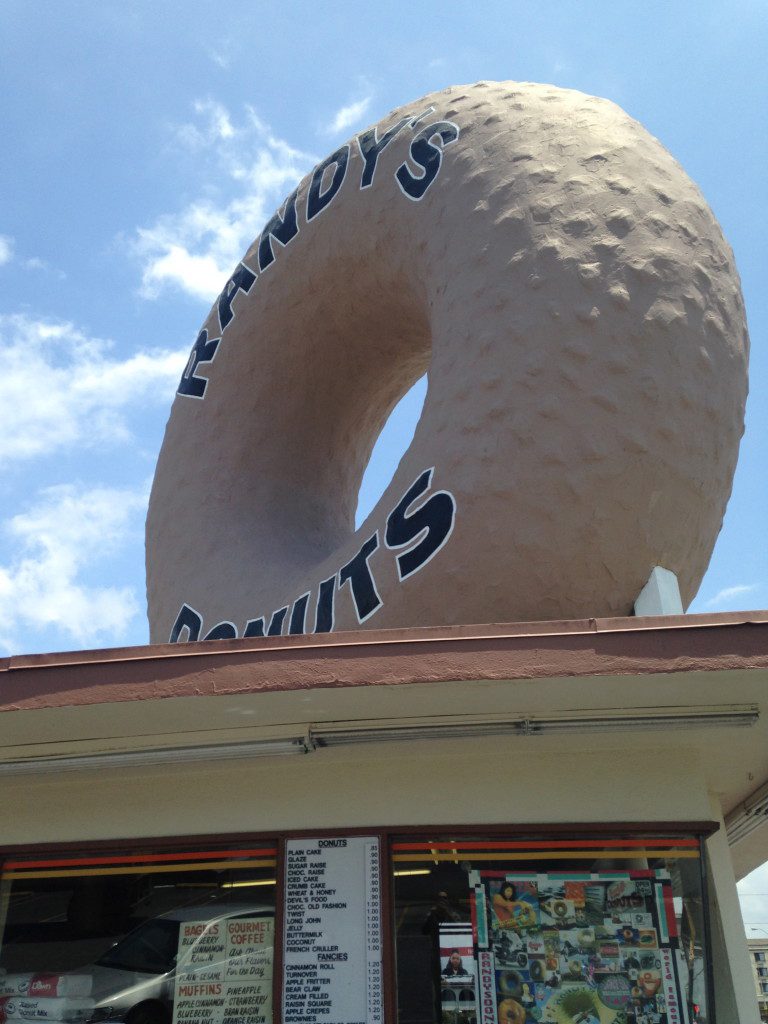 Also, some would argue that it looks more bagel than a donut, but let's not get into semantics here.
Open 24 hrs a day, 365 days a year, Randy's actually has some of the most delicious donuts in all of LA; it ain't just style over substance in this part of town. They've got all the classics: glazed, chocolate, jelly, etc as well as bear claws, cake and blueberry. No special flavor or "must have" donut live amongst Randy's donut brigade, and that's OK. Isn't eating a delicious donut, outside of a giant donut, enough of an out of body experience for you?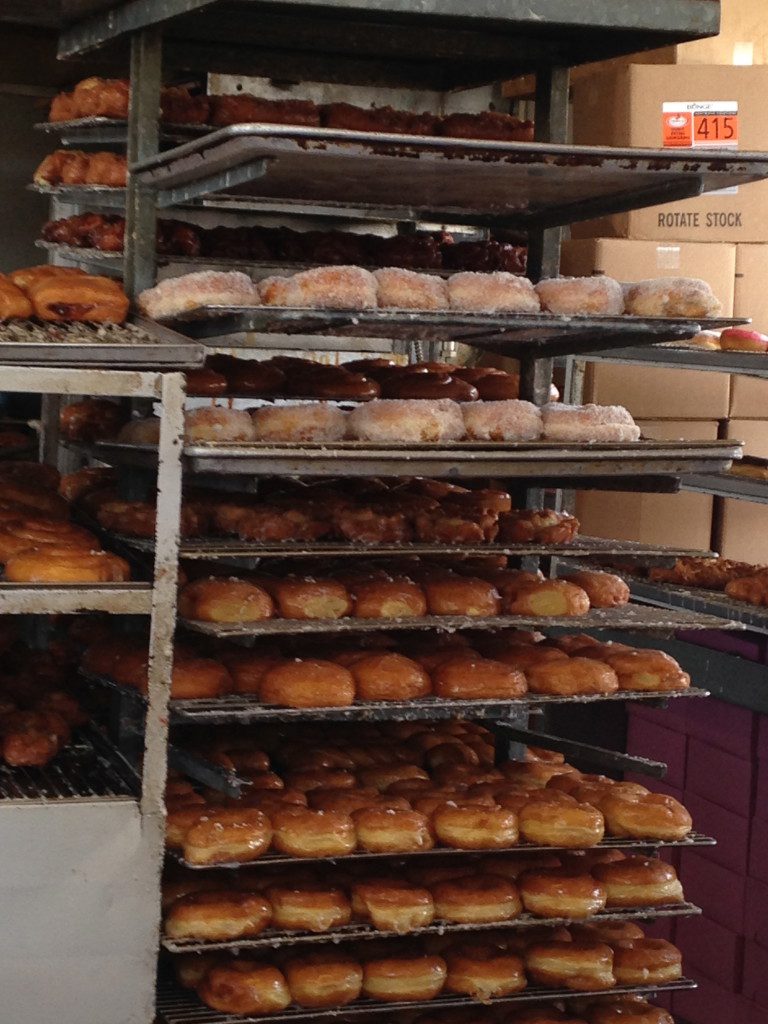 After being in countless movies (Iron Man 2, Mars Attacks, Get Shorty, amongst many others) TV shows (Arrested Development, Big Bang Theory) video games (Grand Theft Auto: San Andreas) and even an episode of The Simpsons ("Marge vs. the monorail"), it's basically Los Angeles royalty at this point. Put another way, it ain't going anywhere, and it probably costs a pretty penny to film here.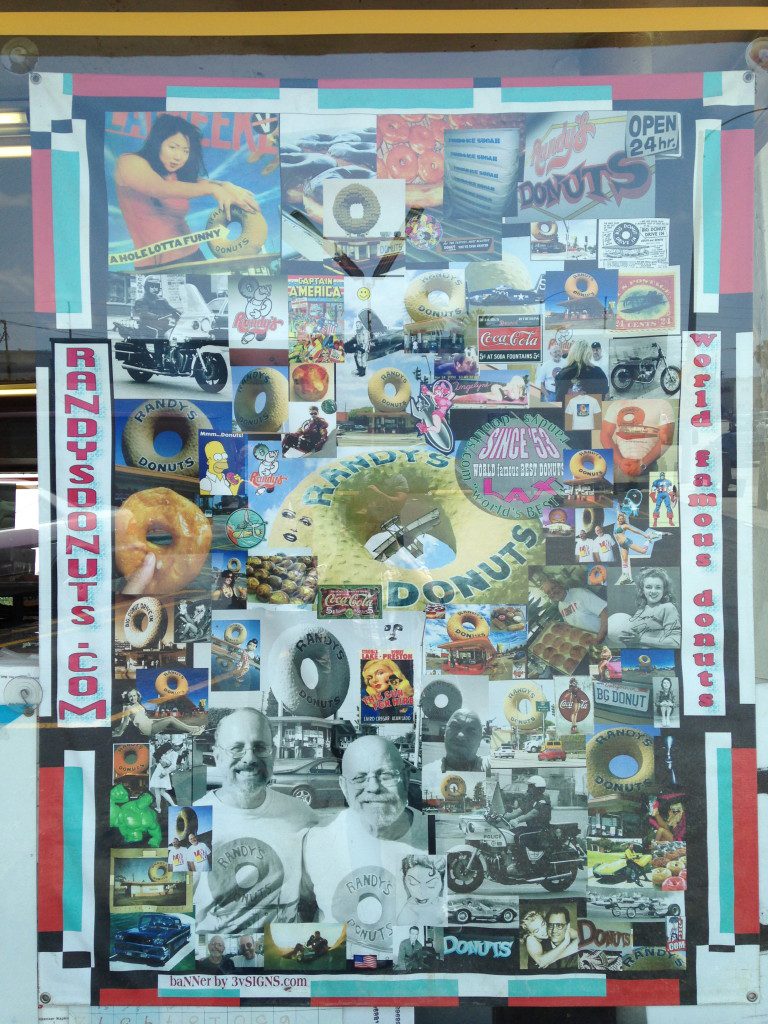 Just remember, there's nothing more LA than sitting outside of Randy's on a brisk summer night, chomping on a glazed and watching the planes land at LAX.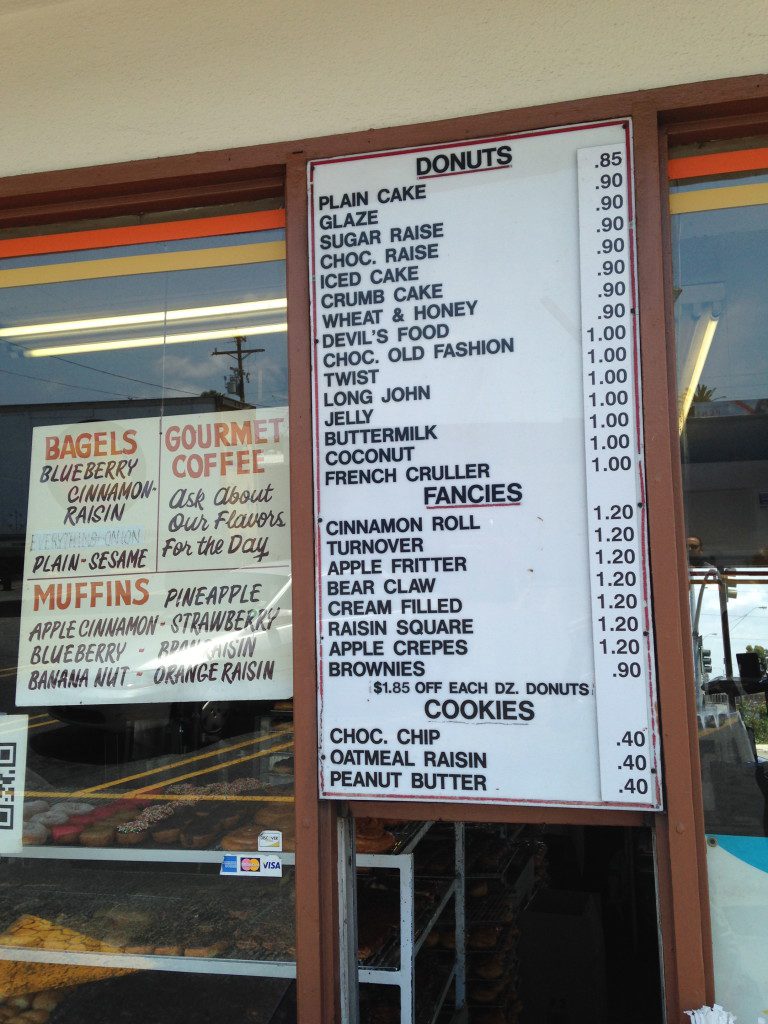 Long live Randy's donuts!
HOW THE HELL DID THIS HAPPEN?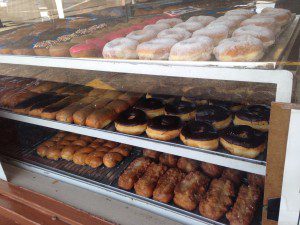 Built in 1953, Randy's location was the second store of the now-defunct Big Donut Drive-In chain, a company owned by donut salesman (sounds like an incredible job) Russell C. Wendell.
When donut architecture swept the Nation in the 1950s, there were actually 10 locations that featured a giant D. Over time, that list has been whittled down to this and 4 other survivors. They are Kindle's Donuts in Westmont, the Donut King II in Gardena, Dale's Donuts in Compton, and Bellflower Bagels in Bellflower. RIP to the other 5 donut soldiers who fell in the shuffle. You guys fought the good fight, but came up a little short.
In the 70s, Wendell was selling his property off when Robert Eskow purchased this location, naming it "Randy's Donuts and Sandwiches", after his son. After a few years of ownership, brothers Ron and Larry Weintraub (cousins to the Eskows) purchased the Randy's and kept the name, which they still own and operate to this day.