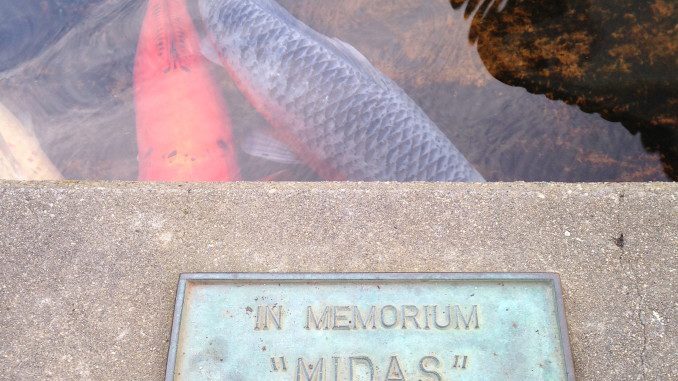 A monument like this begs one question: why should aquatic animals be deprived from the same recognition we get in the afterlife?
Located at the edge of the sprawling forest that makes up UC Santa Cruz's campus, lies a tiny pond filled with happy Koi fish. It's a peaceful and tranquil place, perfect for a morning coffee or meditation session after a long night of hitting the books.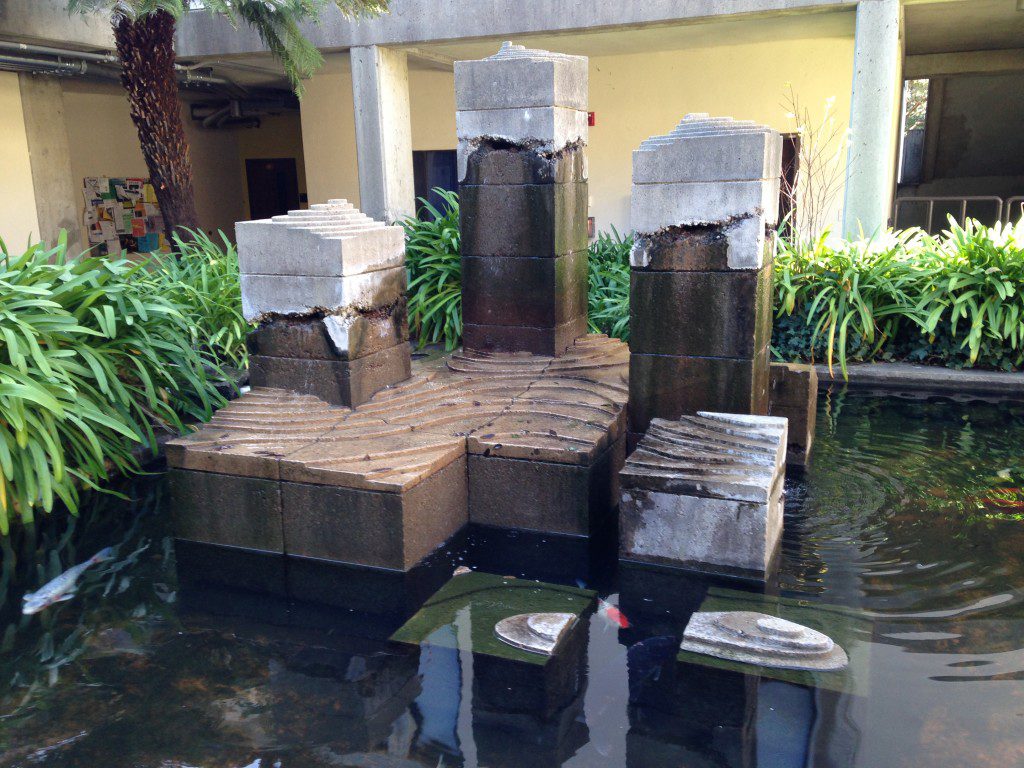 Ahhhh, lovely.
All seems pleasant and normal, right? Well, that warm feeling turns to total confusion once you look down to find a gold plague engraved 'In Memorium "Midas"' staring at you. What is this? A reference to death at a lovely koi pond? Hmm, sounds FISHY (drumroll, mic drop, chorus of booos...).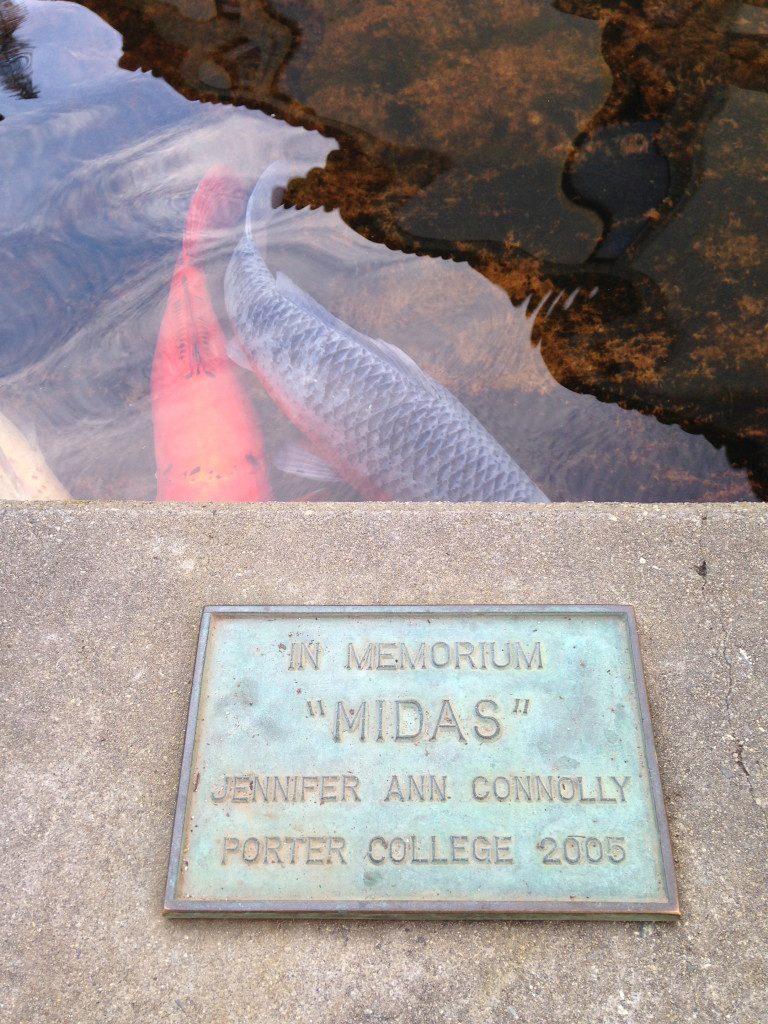 So yea, there's not too much else to see here, but the wacky backstory of that plague is the real reason to add this to your roadside attraction list. It's a sordid tale filled with obnoxious behavior, fish frying, kidnappings and confirmation that fraternities are filled with terribly awful people.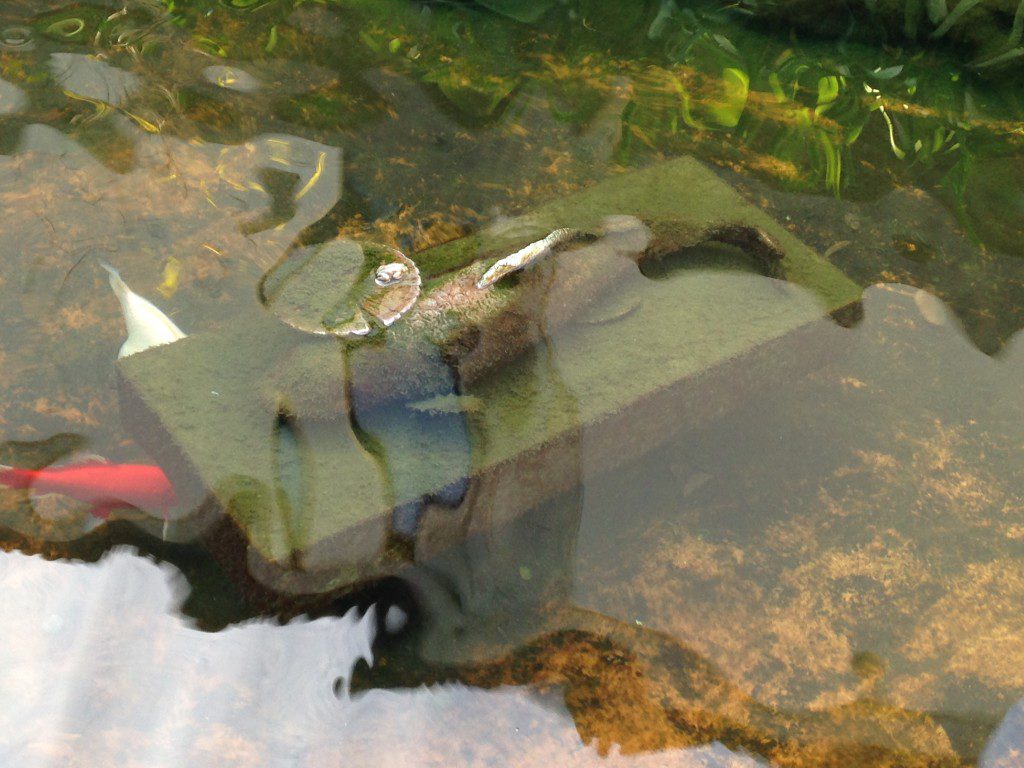 Exact Location: Take Heller Dr. to Porter College, park at Porter-Kresge Rd. D-Building courtyard near Sesnon Gallery. 
HOW THE HELL DID THIS HAPPEN?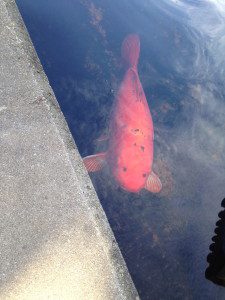 In May, 2003, five brothers from the Delta Omega Chi fraternity used a rake (a rake, really dudes?) to pull a rare Japanese Koi Fish from the pond.
Beloved by students and children of the area, and nicknamed "Midas" because of her golden complexion, the hapless fish was the taken back to the frat house. There, the savages killed and cooked her up in a skillet, all for their personal amusement.
Upon hearing about the horror that went down, a group of compassionate students opted to create a vigil and sit Shiva for the the scaly lost soul. A memorial plague was later installed by the school to ensure their heroic efforts would never be forgotten, and allow Midas to get her proper due in the aquatic afterlife.
The worst part of the whole debacle:  this was all being filmed, but thankfully never aired, by MTV for their Fraternity Life reality series. Yeeesh! However, justice would ultimately be served cold and the frat was kicked off campus for their shitty actions.