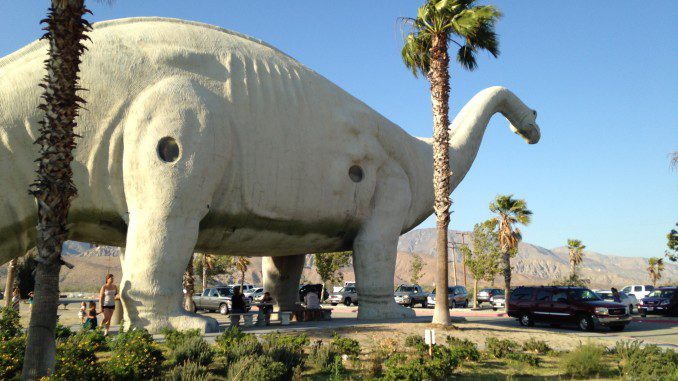 Pee wee Herman, Tears for Fears and the Nintendo propaganda-fest The Wizard have blasted these hulking beasts out of the desert, and into the mind of the curious. Behold, the famous Dinosaurs of Cabazon!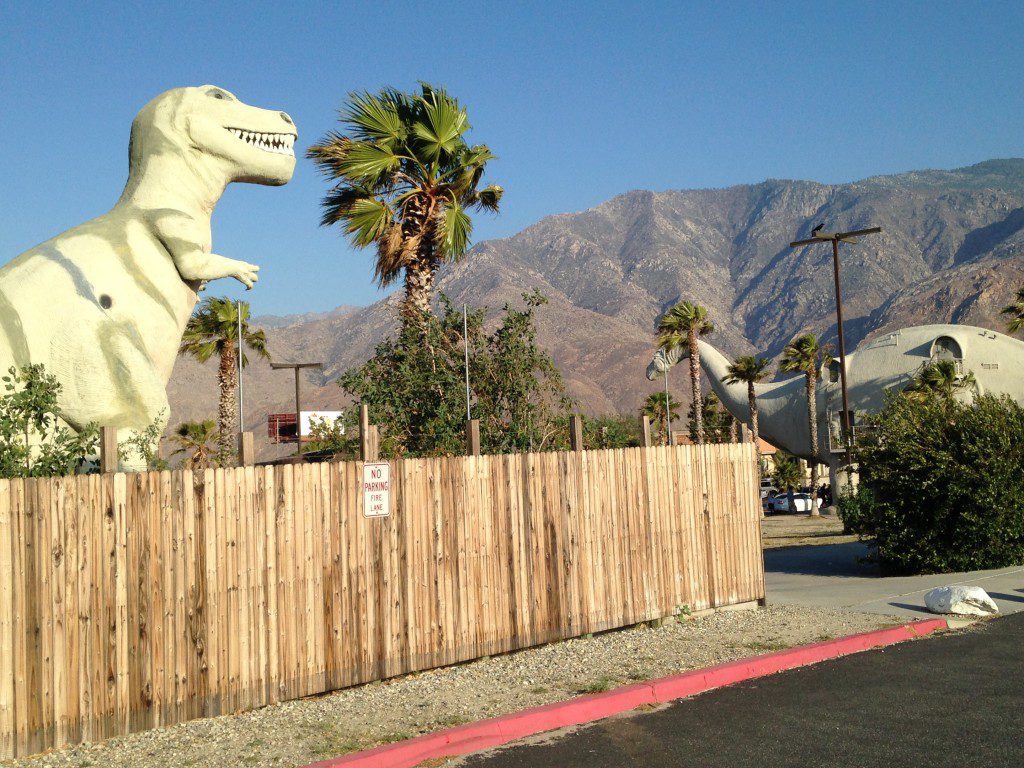 The dinosaurs, lovingly named Rex and Dinny, have been welcoming wary travelers on the scorching journey between LA and Palm Springs for decades. They're massive creatures, and highly detailed, with looming shapes that are visible far from the route 10 highway.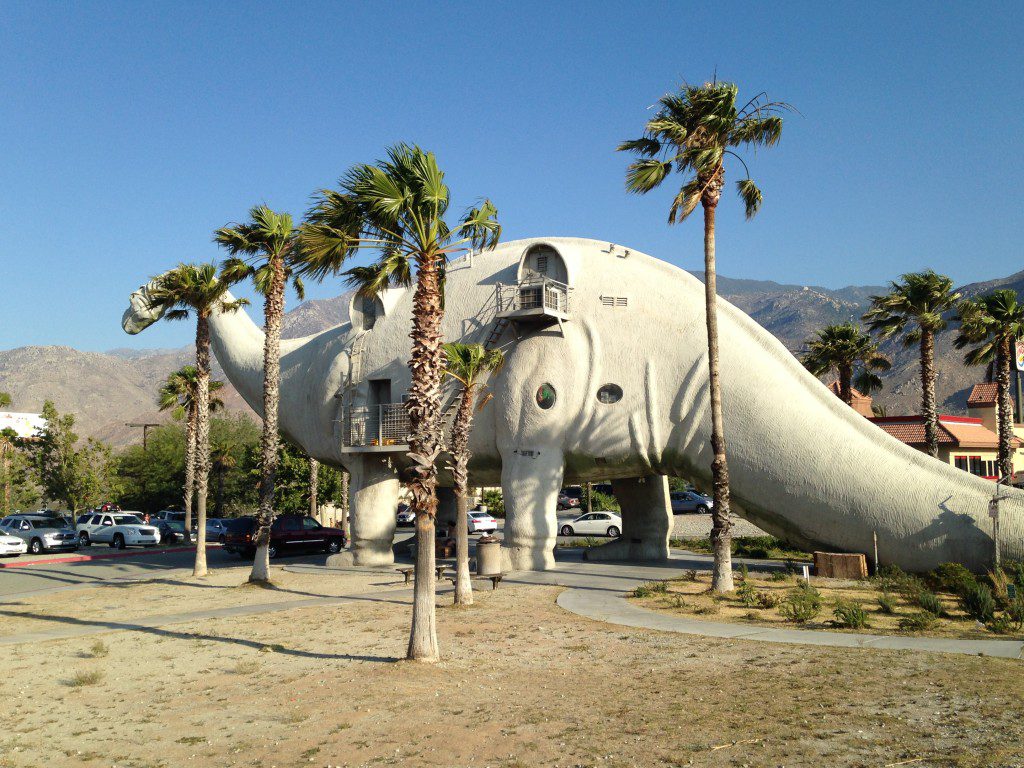 Basically Hollywood royalty at this point, the dinos are cultural icons of the weird and kitschy culture that define SoCal. Their faces adorn nearly every book and website that covers California attractions, oddities, and road tripping. With stubby arms (I'm looking at you, Rex) and desert worn skin, they are true ambassadors of our fair state, and for that, I will forever be in awe of their awesomeness.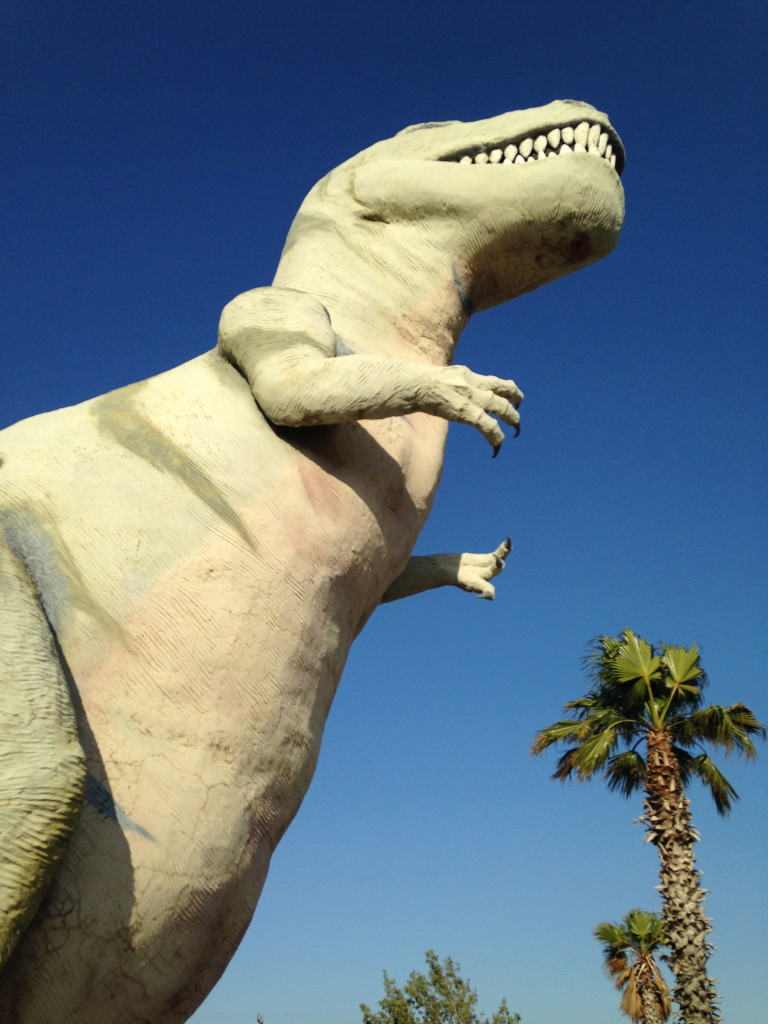 Visiting is a fun experience all around: kids laughing, millennials reminiscing over those sweet pop culture moments that have taken place here, and everyone smiling to snap that perfect dino-selfie. It's actually quite surreal to experience these guys in person, kinda like seeing Burt Reynolds or Bo Jackson in the flesh.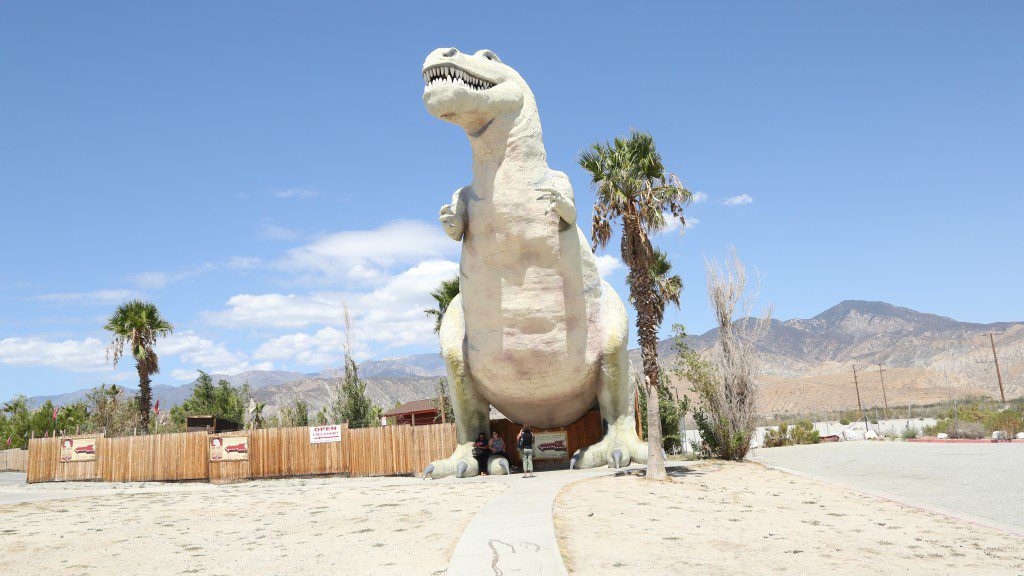 The experience is all fun and games, until you realize that the underlying theme here is to spread and support the theory of CREATIONISM. That's when things get a little confusing.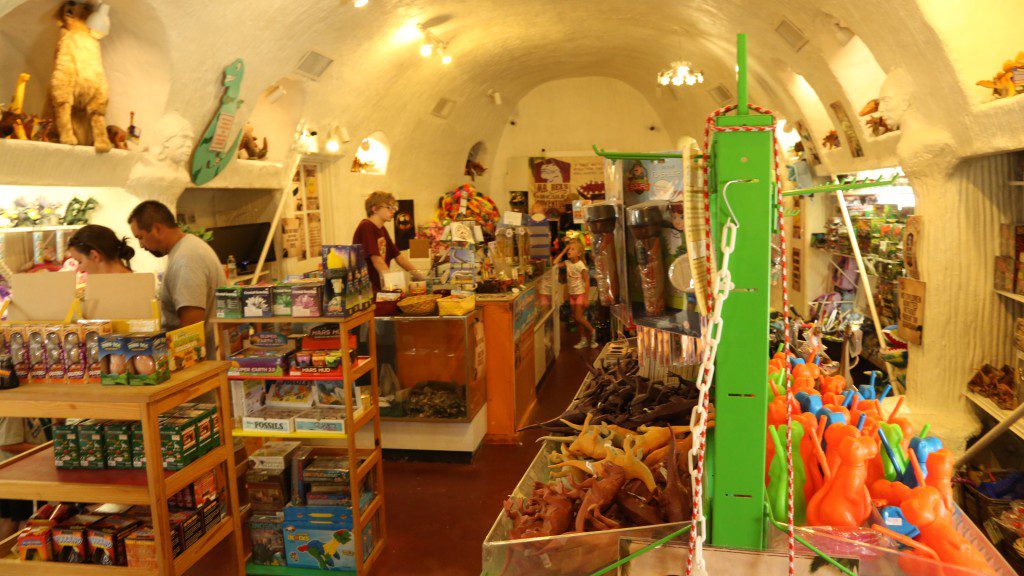 And there's gift shop, filled with books and souvenirs about life's origins and divine powers, which is also a little off-putting.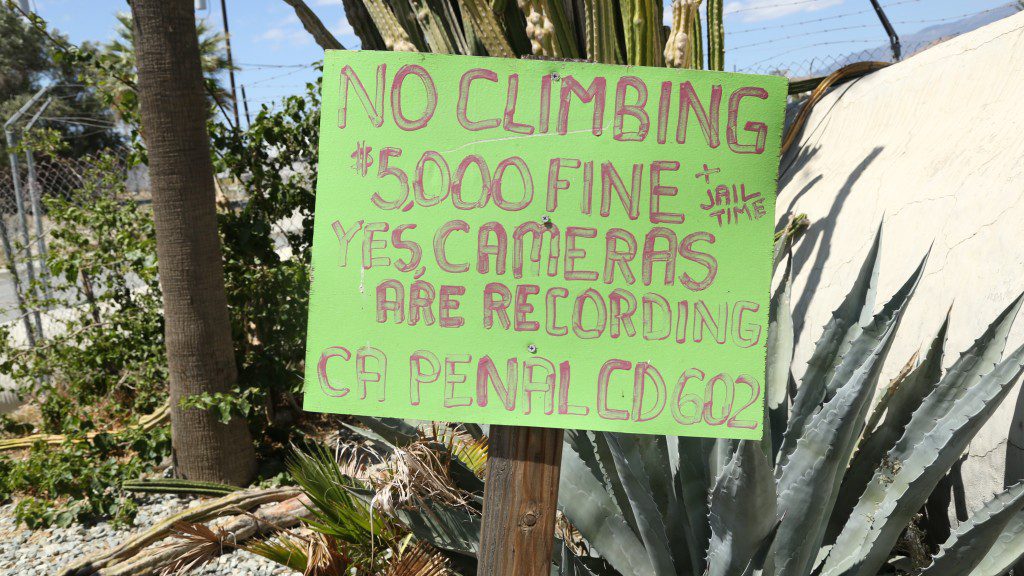 That slight creepiness aside, this is a California icon 100% worth checking out.
HOW THE HELL DID THIS HAPPEN?
The dinos were created in the 1960s by Knott's Berry Farm sculptor and artist Claude K. Bell, in an attempt to attract customers to the now defunct Wheel Inn Cafe.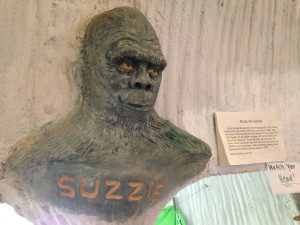 In 1964, Dinny was the first to be birthed, costing 300k and taking 11 years to complete. Ambitious, to say the least, Bell saw Dinny as the world's first "dinosaur building" and created the 45-foot high, 150-foot long behemoth using concrete and scraps from a nearby construction site. Legend has it, Bell originally saw Dinny as a terrifying creature with glowing eyes and bursts of fire coming out of her mouth, all of which were eliminated in the planning stages. When it came time for painting, Bell was able to con a friend into doing it for a single dollar and a case of Dr Pepper. What a deal!
When Dinny got a little lonely holding the house down by herself, Mr. Rex was introduced in 1981, thus creating the greatest duo since Batman met Robin. In all, Bell did the work all himself, with no help from an actual construction company, which is quite impressive.
A third dino, an unnamed woolly mammoth, was planned but never completed due to Bell's 1988 death.
When the land was sold in the mid-1990s, the Cabazon Family Partnership and MKA Cabazon Partnership of Costa Mesa became the new owners. They would open up a motel, restaurant and creationism exhibit inside Dinny's gut.