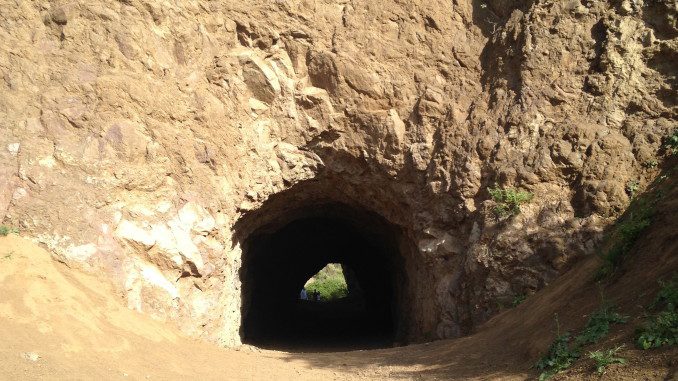 In the midst of Griffith Park lies one of Hollywood's most treasured filming locations:  the man-made tunnel known as The Bat Cave.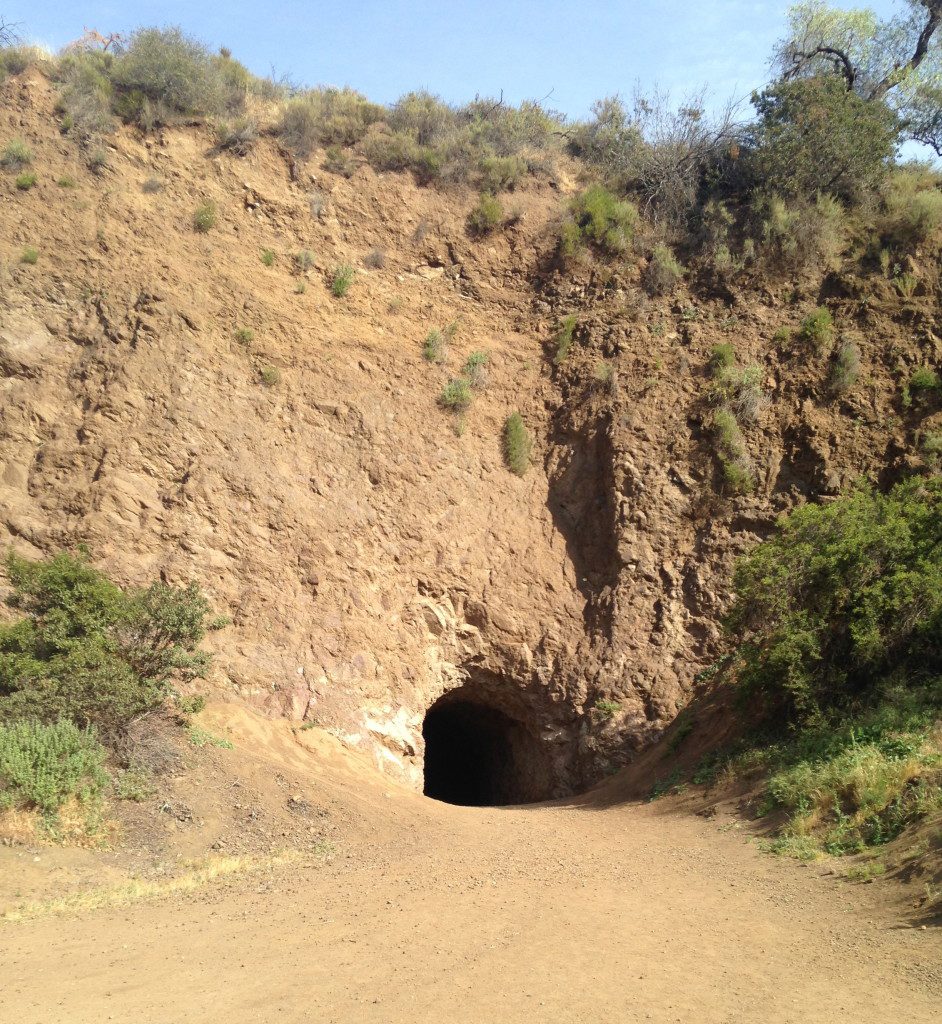 With its villain's secret hideout/not from this planet aesthetic, the tunnel is certainly a site to see. From a distance, you almost feel like you're about to enter another dimension; a time warp of sorts, that'll suck you in and take you back to the Medieval days (which is exactly what happened when they filmed Army of Darkness here).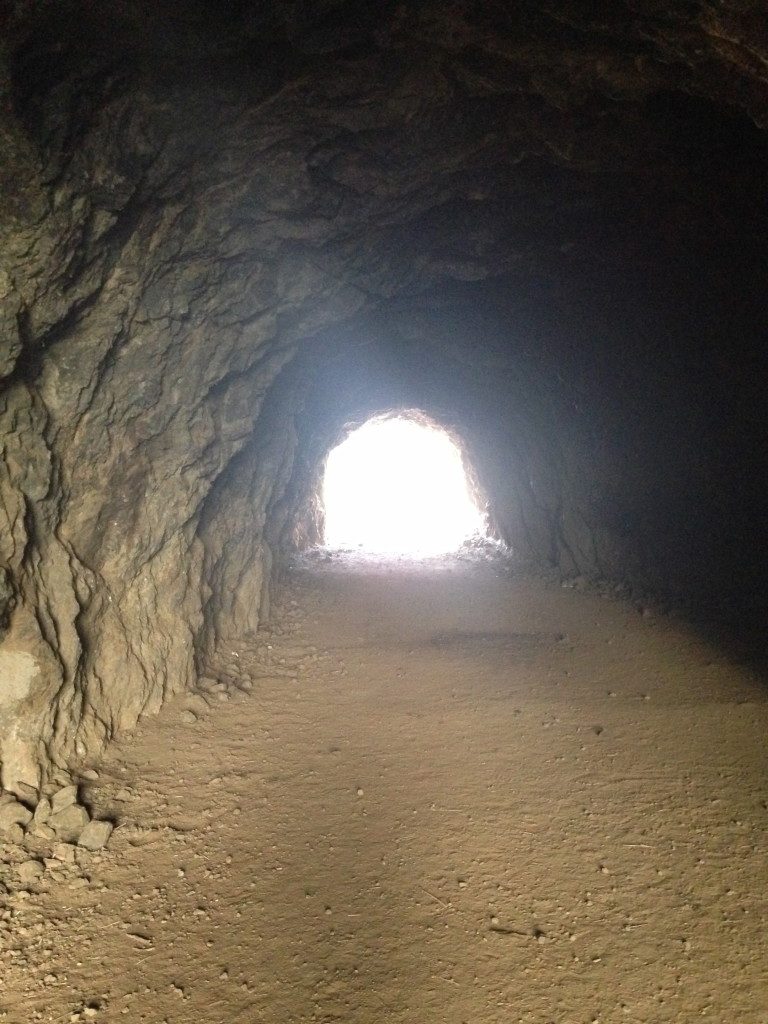 Inside is your standard smallish cave, perfect for hitting your head on the ceiling and echoing your voice. 
To top it all off— the Hollywood sign looms in the background, reminding you that LA still exists from a distance, and you haven't ventured too far off the beaten path.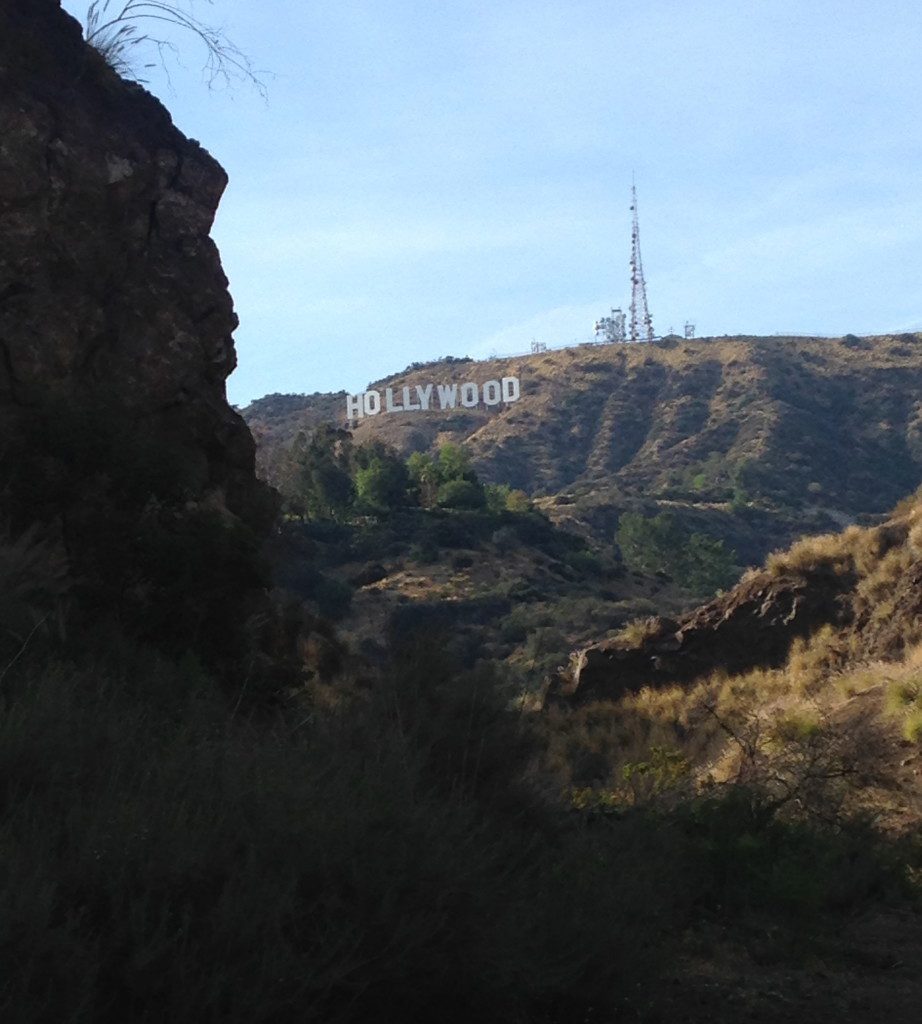 Now, this cave looks pretty damn familiar, eh? Yep, she's been featured in a variety of Hollywood movies and TV shows— Star Trek, Invasion of the Body Snatchers, Gunsmoke, Cabin Fever, Starman, and Fantasy Island to name a few—  but you probably know it best as the bat cave hideout from the TV show Batman. That's right kiddies, Adam West has touched these walls.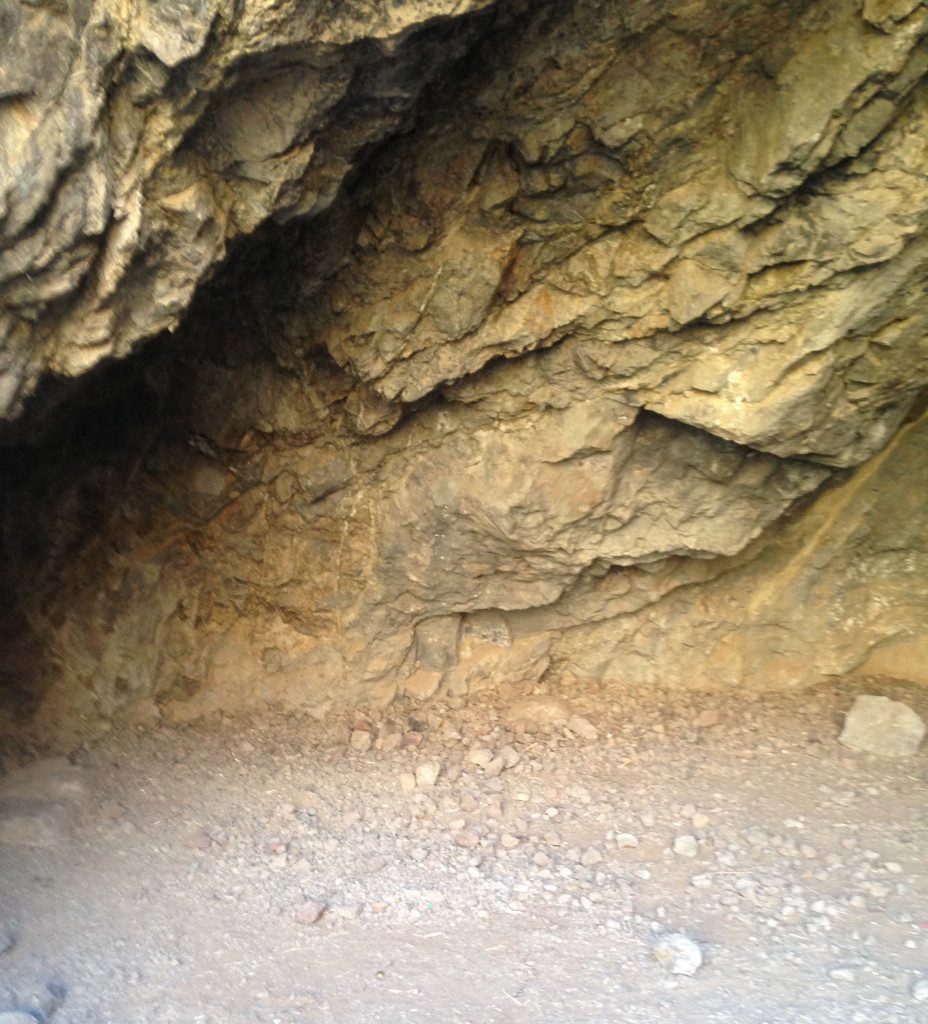 DIRECTIONS: Despite feeling like a world away, it's actually not very hidden and getting there is easy and quick. Go all the way up Canyon drive, park in a lot that says "Camp Hollywoodland" and walk across the concrete red bridge to the side. Hike up the dirt path for a quarter mile, and you're there.
HOW THE HELL DID THIS HAPPEN?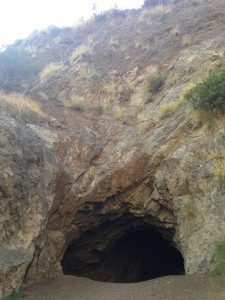 Bronson Cave is actually a man-made rock quarry created by the Union Rock Company in 1903. They operated at this location until the late 1920s, crushing rocks that would later be used for railways and roads.
Originally called Brush Canyon, the cave would later change its name to Bronson Caves in homage to nearby Bronson street (the exact street an actor named Charles would later take his namesake) in Hollywood.
In 1919, Lightning Bryce would become the first movie to use the tunnel, kicking off a trend that would see hundreds of Sci-fi, Western and b-movies shot on location over the next 100 years.